Customer Reviews for Beeman 5036 1-Pc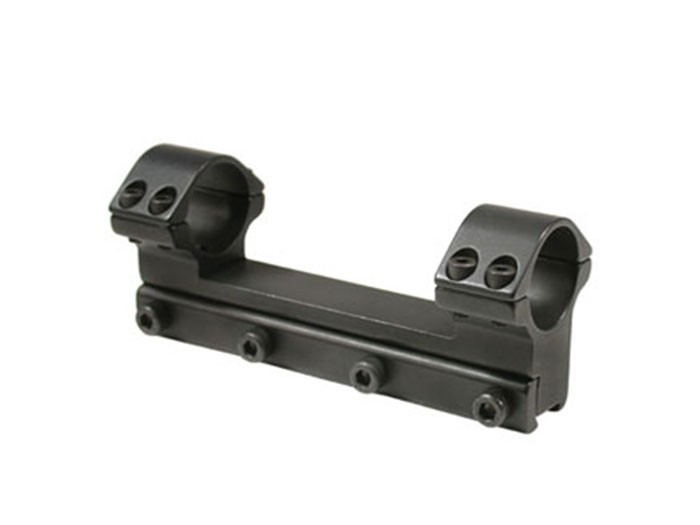 Average Customer Review
5.0
(11 reviews)
4 star

3 star

2 star

1 star
Create an online review   and share your thoughts with other customers
The most helpful favorable review
0 of 0 people found the following review helpful:
By c.c. from USA on 2008-03-21 20:59:35
Things I liked: Solid construction.
Things I would have changed: N/A
What others should know: I have used this mount for a BSA 3-12x44mm AO scope on both a Daisy 1000S and a Crosman Storm XT. I have had no problems with scope shift. A very stong mount, with strong screws, hardware, etc. I didn't even use the scope stop on the mount. Just alcohol prepped and loc-tite screws, alcohol prepped scope rail and mount rail. Very satisfied with mount.
The most helpful critical review
0 of 0 people found the following review helpful:
By Brian from USA on 2018-05-16 20:09:33
Things I liked: I purchased this Beeman 5036 scope mount for a Beeman Model R1 spring action 20 caliber rifle that I originally bought in 1999. The original mounts and scope stop failed me. The stop snapped in two and the scope would slide thru the rings. I purchased a heavier stop and used double sided tape on the top and bottom. The rings stopped moving because of the stop but the scope would slide past the double sided tape and all accuracy was lost. I put the rifle aside for 15 years. I recently took off the scope and remounted the iron sights. The rifle was very accurate except for my 70+ year old eyes. I decided it must be the rings or the scope so I purchased this set of rings because it has 4 screws per ring and the heavy solid mounting bracket. I knew when I mounted this beast on the rifle that it would do the trick. I didn't use any tape, just snugged every thing down. After sighting in today I put 10 shots into a 1" ring at 45'. I highly recommend for a magnum spring piston rifle.
Things I would have changed: I wouldn't change anything but make it less expensive but I paid $600 for the rifle so it was well worth it.
What others should know: If you have a magnum spring piston gun and want to use a scope, this is the mount. Forget about cheap mounts and buy something that works.