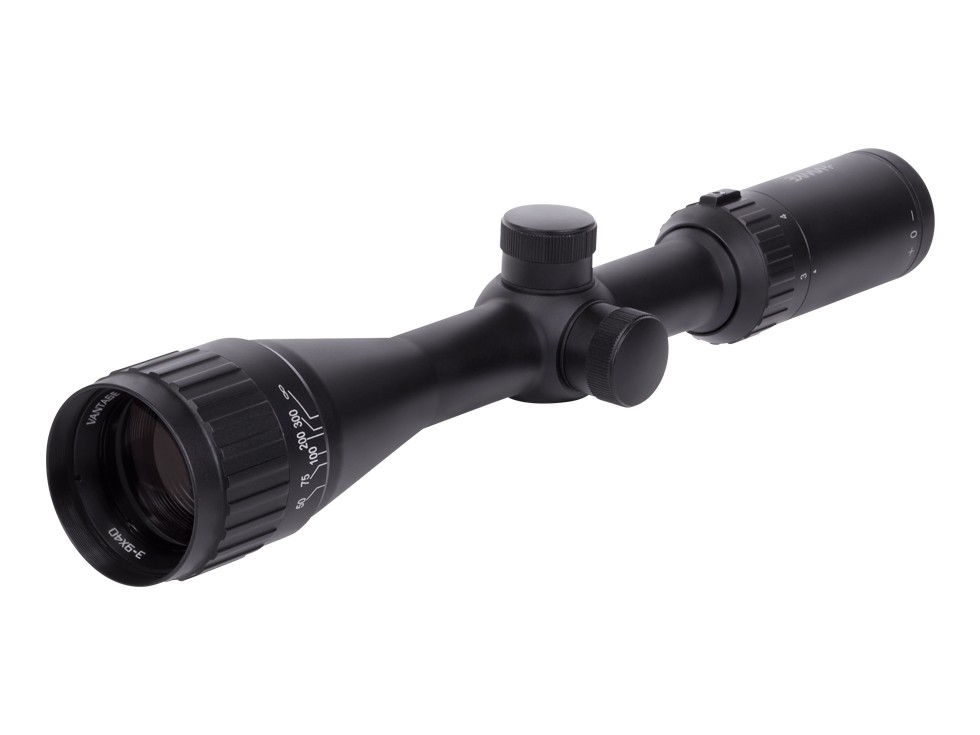 Create an online review   and share your thoughts with other customers
The most helpful favorable review
1 of 1 people found the following review helpful:
By Mike from USA on 2013-04-07 14:22:49
Things I liked: Love it. It was easy to install and sight-in. My eyesight is getting worse making accuracy all but impossible. I had never used one before and didn't know what to expect, but this scope did help. Nothing but head shots on those pesky squirrels now.
Things I would have changed: Nothing
The most helpful critical review
0 of 0 people found the following review helpful:
By Vince from USA on 2014-07-26 03:57:07
Things I liked: Crisp image at high and low ranges, solid scope, very good in dim light.
Things I would have changed: This is why this particular scope did not sit well with me the turrents are the finger type and they are short, I bore sighted this scope and did not even turn it 30 plus clicks and it got stiff that my fingers hurt. Im glad I got in on paper and close to bulls eye and finally sighted it in the only worry is my elevation turret is the one acting up very stiff would not give me more for now 100 shots holds true but if I have to tweek it further im worried I will contact Hawke and Pyramind Air about this.
What others should know: Other wise solid scope clear glass even in low light I shot some rats in back of the fence with a low flood light coming of the house still grabbed a perfect picture.