Air Venturi Medusa Airgun Target Reviews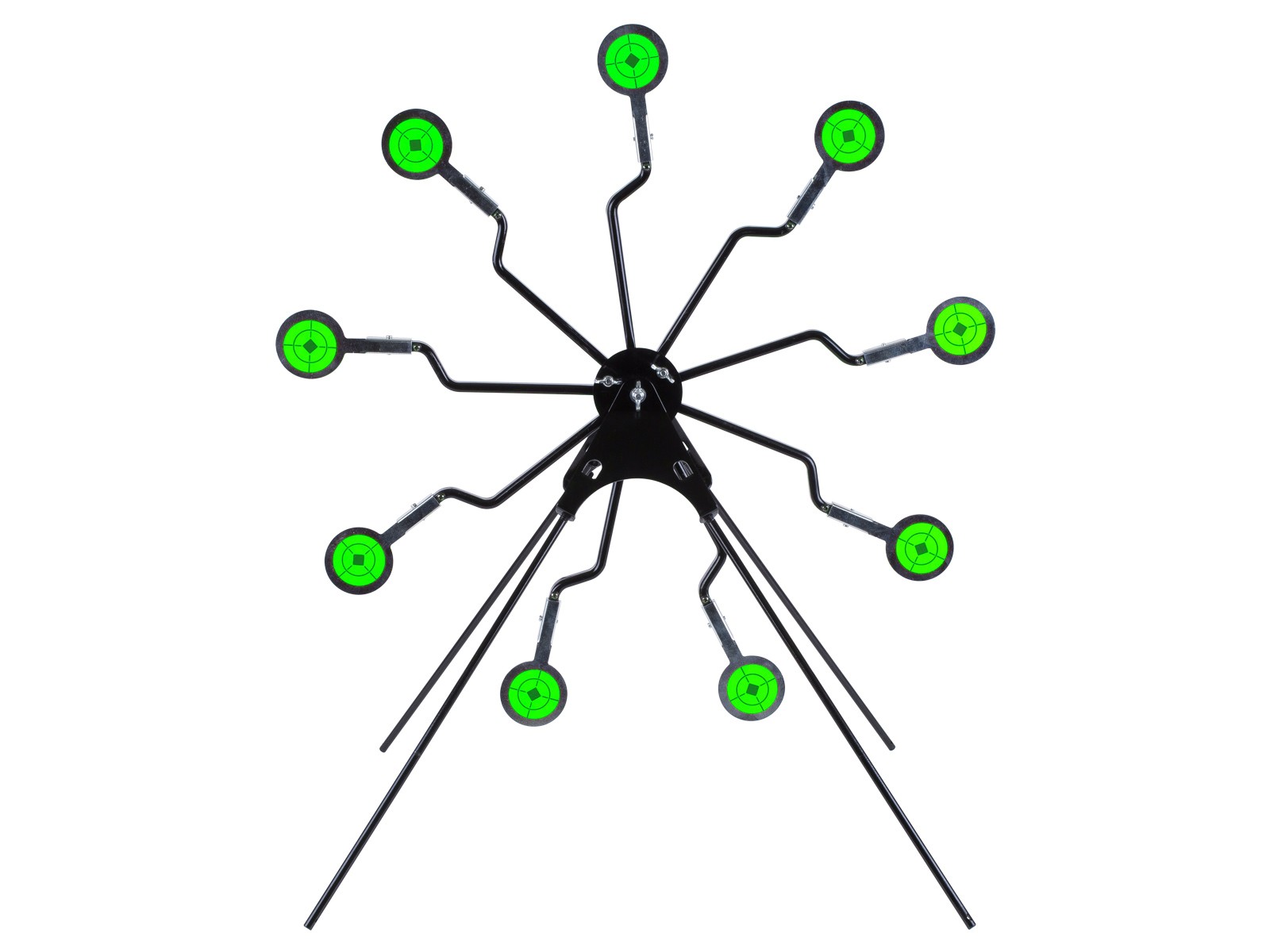 Average Customer Review
4.0
(43 reviews)
Create an online review   and share your thoughts with other customers
The most helpful favorable review
2 of 2 people found the following review helpful:
By Jim from USA on 2015-12-25 08:29:36
Things I liked:
This thing is awesome; far more fun than I ever anticipated when I bought it. It is very heavy duty and should last a long time. The best part of this is that after you knock the targets over you don't have to go reset them, you just shoot them from their back side and it resets them. The best part of the system is that when you shoot the first target it makes the wheel unstable so it starts to move. If you shoot the 6 o'clock target first it moves quicker and the more targets you shoot the faster it rotates. Amazing fun. I took it to our shooting club during pellet shoot night and everyone had a blast shooting it. When the first shot is fired it becomes a free for all to see who can get the most hits. You want to be sure you have plenty of pellets with you as I have gone through 200 to 250 pellets in a matter of minutes with my Daisy 853C shooting this thing with two other shooters competing. This thing is a total blast and if you do not buy yourself one you are really missing out.
Things I would have changed:
Maybe include more stick-on orange target pasties. Other than that I wouldn't change anything. I have had more fun shooting this with my friends than I have experienced in years.
What others should know:
Oh my gosh, buy this thing immediately because you will have so much fun shooting it with your friends that it will make you feel like a kid again. It is more fun than Christmas morning.
The most helpful critical review
0 of 0 people found the following review helpful:
By Lance from USA on 2022-05-28 17:33:58
Things I liked:
Nothing.Used them today and they came back at me instead of exploding
Things I would have changed:
Not tobuy them
What others should know:
Do not buy They do not explode