Air Venturi Safety Glasses, Clear Reviews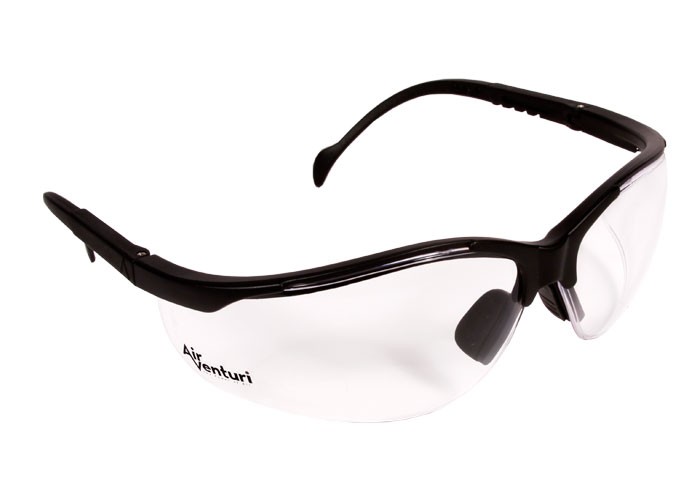 Average Customer Review
4.5
(25 reviews)
Create an online review   and share your thoughts with other customers
The most helpful favorable review
2 of 3 people found the following review helpful:
5.0 5.0
5.0 5.0
By Timothy from USA on 2014-05-20 11:47:12
Things I liked:
They work
Things I would have changed:
The way the lenses are hooked in.
What others should know:
These work. Seriously. I have always been a sceptic about these, so when I got these in my maurader package deal, I decided to test them. I shot at them 50 yds downrange, first with a 22. It just put a dent in the lense. Then I brought out my new 40ftlb marauder and pounded the suckers. I hit the undamaged lense, and it pushed it so hard it literally made a fist size hole in the cardboard behind it. The lenses totally stopped the slug, only sustaining a huge dent. If you were wearing these, you could survie , only youd have a huge bruise as the lenses comes out of the frame and hits you. I proceeded to see how many more shots this thing could take. I shot the one that was damaged by the 22... And it exploded. Really. I could only find one tiny piece of it; the others were powderized. Conclusion: these will save your life once, and that is good enough for a 5 star from me.
The most helpful critical review
0 of 3 people found the following review helpful:
1.0 1.0
1.0 1.0
By PagerII from USA on 2015-03-13 12:03:25
Things I liked:
Only average.