Cybergun Thompson 380 AEG Magazine Reviews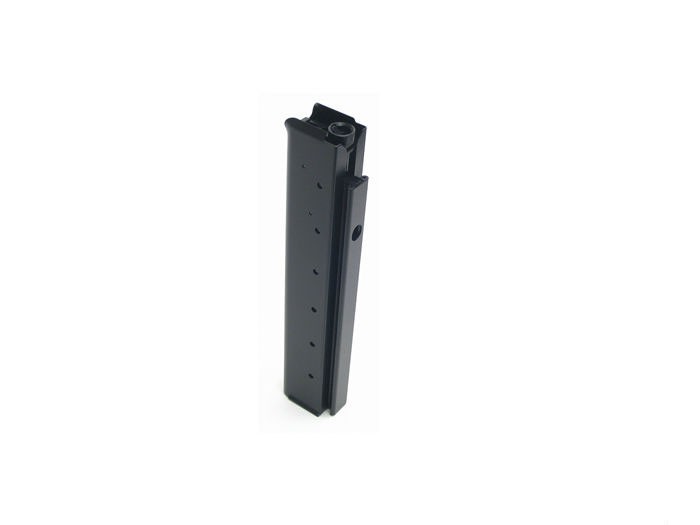 Average Customer Review
4.5
(30 reviews)
Create an online review   and share your thoughts with other customers
The most helpful favorable review
1 of 1 people found the following review helpful:
By George Garcia from USA on 2016-10-26 22:55:11
Things I liked:
now this is the way to go I had drum but had some trouble with it and pyramid gave me a stick mag I was willing to pay for but they seen it was good business to let me have one and a as a business owner, I know how important to is to take care of your returning customers and the mag works great, no jams ,got great spring action its the way to go! and the rifle man it a card box destroyer!!
Things I would have changed:
nothing!!
What others should know:
buy the tompson 1928 ask for stick im waiting for drums to get kinks out the I can wait because talk about ammo the drums got it,ive bought a lot of stuff and going to do reviews on the products from pyramid because ive got some great pistols rifles ammo and accesoris its info you sll would like and need to keep your air guns in tune and in the best shape possible,so they don't jam and you can use my methods that you can use ive spent the last 3 yrs 8hours a day studying them shooing improving every aspect next episope ill get u my hook up but you will be able to find me on utube on shooting and techinics /smarty's air guns reviews
The most helpful critical review
0 of 0 people found the following review helpful:
By jim from USA on 2009-08-14 16:13:52
Things I liked:
well its metal and is very durable
Things I would have changed:
well i my thompson with this clip and 3 days later the thing broke it jamned and wouldnt load bbs into the gun so i will never buy a clip like this again
What others should know:
well i would go for the round drum this clip is very unreliable