Hawke Vantage 3-12x44 AO SF Reviews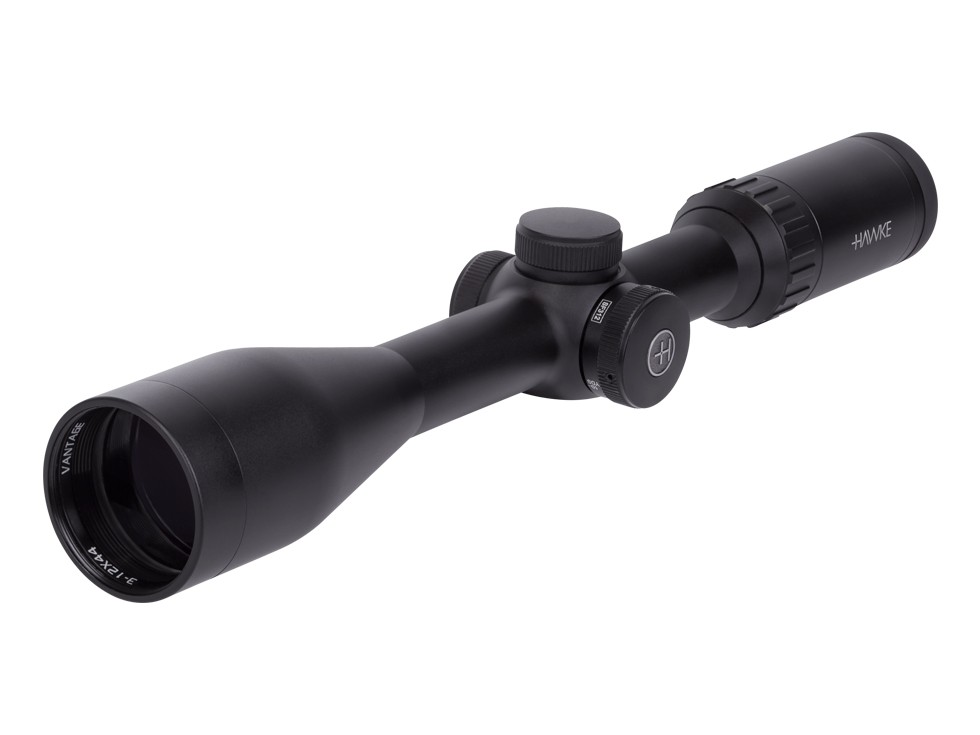 Hawke Sport Optics Hawke Vantage 3-12x44 Review
4.5
(21 reviews)
Create an online review   and share your thoughts with other customers
The most helpful favorable review
3 of 3 people found the following review helpful:
5.0 5.0
4.0 4.0
By Will from USA on 2016-06-13 20:26:18
Things I liked:
The scope can focus clearly at a measured 18 ft minimum and then go out to the limit of the hunting range of your pellet gun. The half-mil dot and dash reticle gives you more reference places for good accuracy when you have to use hold-over and hold-under for range estimating. The high quality glass gives you a bright, clear image. The side focus mechanism makes using this scope much easier than one with the focus adjustment at the objective (front) end of the scope. This scope is explicitly tough enough to use with springer (and gas ram) air rifles, that have a fore and aft shock pattern (like shaking a pop bottle). To summarize: this scope has good clarity, a nice reticle, it's easy to use and springers won't kill it.
Things I would have changed:
Nothing.
What others should know:
It's not all that big and therefore is also not that heavy.
The most helpful critical review
1 of 2 people found the following review helpful:
3.0 3.0
2.0 2.0
By Airgun Papa from USA on 2014-09-22 10:22:08
Things I liked:
It is an attractively designed scope with a very nice combination of features that make it a fine airgun scope.
Things I would have changed:
It simply is over-priced for the optical quality it has. I found no glaring flaws with it, but the Bushnell AR 3-12x40 mm SF scope offering is identically priced at several outlets and the superior optical quality in that scope makes me wonder why the optical quality of this one should be so inferior? They both have the same features throughout (and sadly, are both made in China.)
What others should know:
I do not believe you will be greatly disappointed in this scope, but there are superior options at the same price level.