Hill Pump MK3, Up to Reviews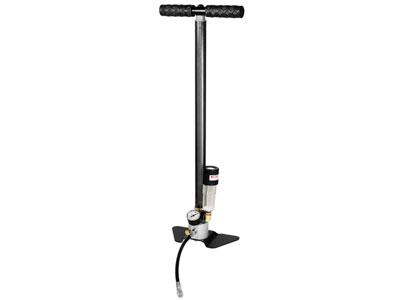 Average Customer Review
5.0
(121 reviews)
Create an online review   and share your thoughts with other customers
The most helpful favorable review
4 of 5 people found the following review helpful:
By Vernon from USA on 2011-09-26 14:00:43
Things I liked:
I got a Hill MK3 pump because the farm is 100 miles from the nearest filling place. I completely emptied a Sam Yang dual tank Dragon Claw rifle to see how long it would take me to fill the gun by pumping and it took 700 pumps to reach 3000 psi. From 2000 to 2500 psi takes 100 pumps and you have to stop to let the pump cool down. 2500-3000 psi takes closer to 120 pumps and takes quite a bit of effort on both the up and down stroke. I had been filling the gun inside an air conditioned house without using the desiccant. When I went to the farm, the humidity increased throughout the day and I swear it got harder to pump the more humid it got. I never did see any water vapor from the gun on any of my shots so that indicates to me the desiccant was adequately removing the water vapor.
Things I would have changed:
Pump does what it's supposed to do, produce high pressure at low volume. In 80°F weather I can do 50 strokes at 2000-3000 psi before the pump gets warm. Change the hose length, 1 foot is way to short! Make the base bigger. It works but you have to be on something hard, on anything slighty soft you start burying the pump.
What others should know:
If filling a gun from zero pressure, you can pump a couple hundred times before the pump gets warm. When you get the pump, take off the bottom brass guide of the outer cover and check for debris. Mine had a piece of the o-ring in the threads.
The most helpful critical review
0 of 2 people found the following review helpful:
By William from USA on 2014-11-08 09:21:02
Things I liked:
Very high quality. Extremely well made
What others should know:
This pump is very hard to use. You need to be in excellent physical shape to use it. I was never able to charge my Recluse above 1500 psi.