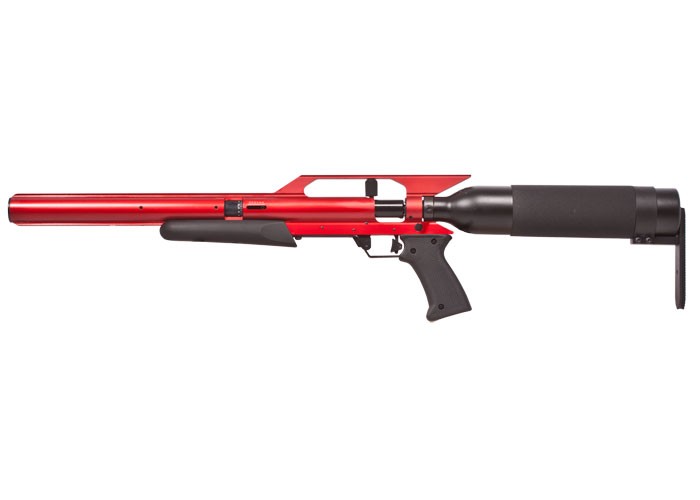 Create an online review   and share your thoughts with other customers
The most helpful favorable review
1 of 1 people found the following review helpful:
By wrockdawson from USA on 2016-09-27 08:52:26
Things I liked: It's light, easy to use, powerful even in .177 as I almost shot out back of pellet trap by gamo in three shots it had deformed the trap at 30yds. Filled cone with duct seal now gonna last forever lol.
Things I would have changed: Not an engineer nor gunsmith.
What others should know: May be pricey and look like buck Rogers but this thing is accurate and fun to shoot. Also very quiet, not pin drop like Marauder but still very quiet. Neighbors dog on other side of fence just sat and watched as do my own. Basically a hand clap
The most helpful critical review
0 of 0 people found the following review helpful:
By dennis from USA on 2019-02-20 14:51:48
Things I liked: u like the compact design but when i tested it it doesnt shoot straight out of the box...i ended up removing the baffles of the silencer and tested it again....only then it shoots straight o a half inch group...oh well.