Customer Reviews for Classic Army FN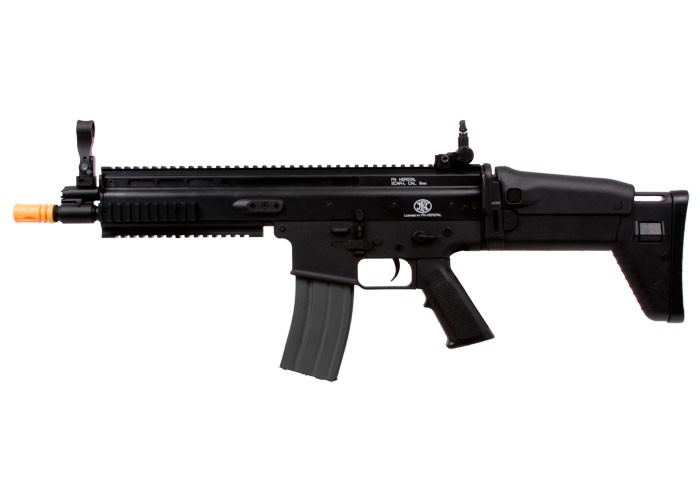 Average Customer Review
2.5
(2 reviews)
5 star

3 star

2 star
Create an online review   and share your thoughts with other customers
The most helpful favorable review
0 of 0 people found the following review helpful:
By Ryan from USA on 2013-08-30 20:19:59
Things I liked: Size and weight compare to a real rifle. Cycle rate on semi-auto is plenty fast, full auto you can really go through the rounds. Pretty smooth trigger, better than my Ruger springer pellet gun. Both of the Scar-L that I've had real accurate at 20 yards, can overlap holes in paper at that range.
Things I would have changed: Front post should be adjustable for elevation considering the cost of the gun. Fire selector should be metal and not plastic. I had the green/sand SCAR and had to send it back after a week, as the fire selector (which is ambidextrous) broke. EXCELLENT warranty service by Pyramyd Air.
The most helpful critical review
0 of 0 people found the following review helpful:
By Travor from USA on 2016-03-28 18:08:59
Things I liked: This is a review of the Scar and NOT Pyramyd Air, I have had to return 3 different guns and decided to not return the fourth due to a bad rear sight. The accuracy on the gun is pretty good. But that is about it for this gun
Things I would have changed: For the price you should get a better gun. I know its not the top of the line but as of right now this is the only Scar on the market that is under 200 bucks. The issue I had was that the dust cover on the first gun was broke from the get go and wouldn't stay in the gun, Second gun bad wiring and also was the third. The fourth gun rear sight fell off due to not having the screws put in. I got a replacement from a different company and they sent me an all plastic one. So if you really want a Scar, Save up and get the VFC one or buy this one and have back up money to put a better gear box, wiring system and motor into it. I hope this helps