Customer Reviews for Crosman 1377C /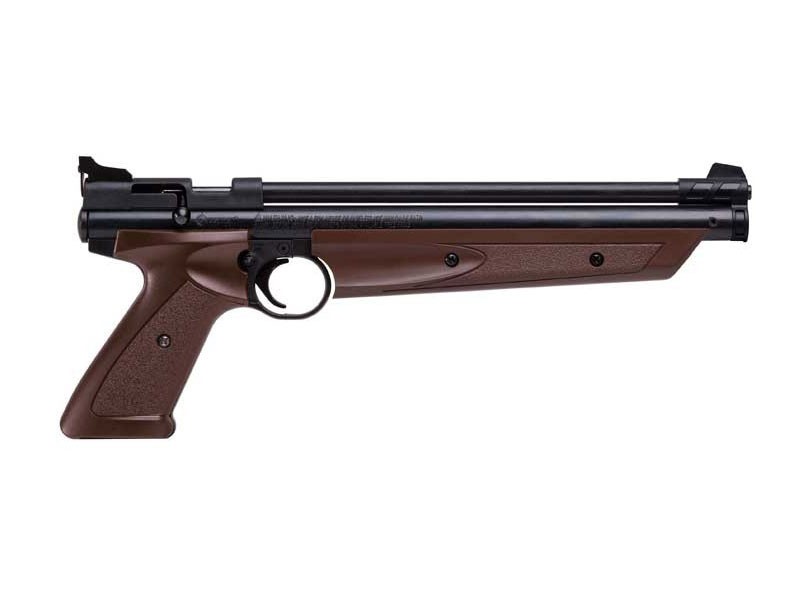 Create an online review   and share your thoughts with other customers
The most helpful favorable review
3 of 3 people found the following review helpful:
By JIMS19 from USA on 2010-02-03 02:31:40
Things I liked: GREAT POWER, GOOD BALANCE AND EXCELLENT ACCURACY. THEY DONT MAKE AIR PISTOLS LIKE THIS AND IVE SHOT A FEW IN MY DAY.
Things I would have changed: THE GRIPS, BUT THAT CAN BE CHANGED TO WOOD, THEY ARE FOR SALE IF IT STARTS TO BOTHER ME.
What others should know: THIS IS A VERY POWERFUL AIR GUN. AT 10 PUMPS YOU WILL GET 600 FPS, I HAVE WITH 11.5 GRAIN .177 PELLETS THATS 12 FPE. ALWAYS KEEP 1 PUMP WHEN NOT IN USE IN THE PISTOL TO PROTECT THE SEALS AND POWERPLANT.
The most helpful critical review
0 of 0 people found the following review helpful:
By Bill on 2020-11-03 13:59:13
Things I liked: I bought this because of the excellent reviews of accuracy. I must have a total reject because this is the most inaccurate airgun I have ever fired. I had a cheap Daisy that I used to dispatch 13 squirrels that were a destructive nuisance. When it broke down, I bought this Crosman hoping to get a little more distance. This thing never shoots the same place twice. I am a pistol shooter with a number of different handguns and have excellent accuracy shooting one hole groups. I can't get this thing to hit a milk jug size target at the same distance. I have fired 500 pellets and have never had such difficulty in achieving accuracy. This thing is a total lemon. I don't doubt they are good airguns based on honest reviews, but the one I have must be the nightmare from hell. Enjoy it if you get a good one, but there are some really bad ones as well!
Things I would have changed: The sights, and product quality control. I will never buy another Crosman.