Customer Reviews for Crosman PFAM9B CO2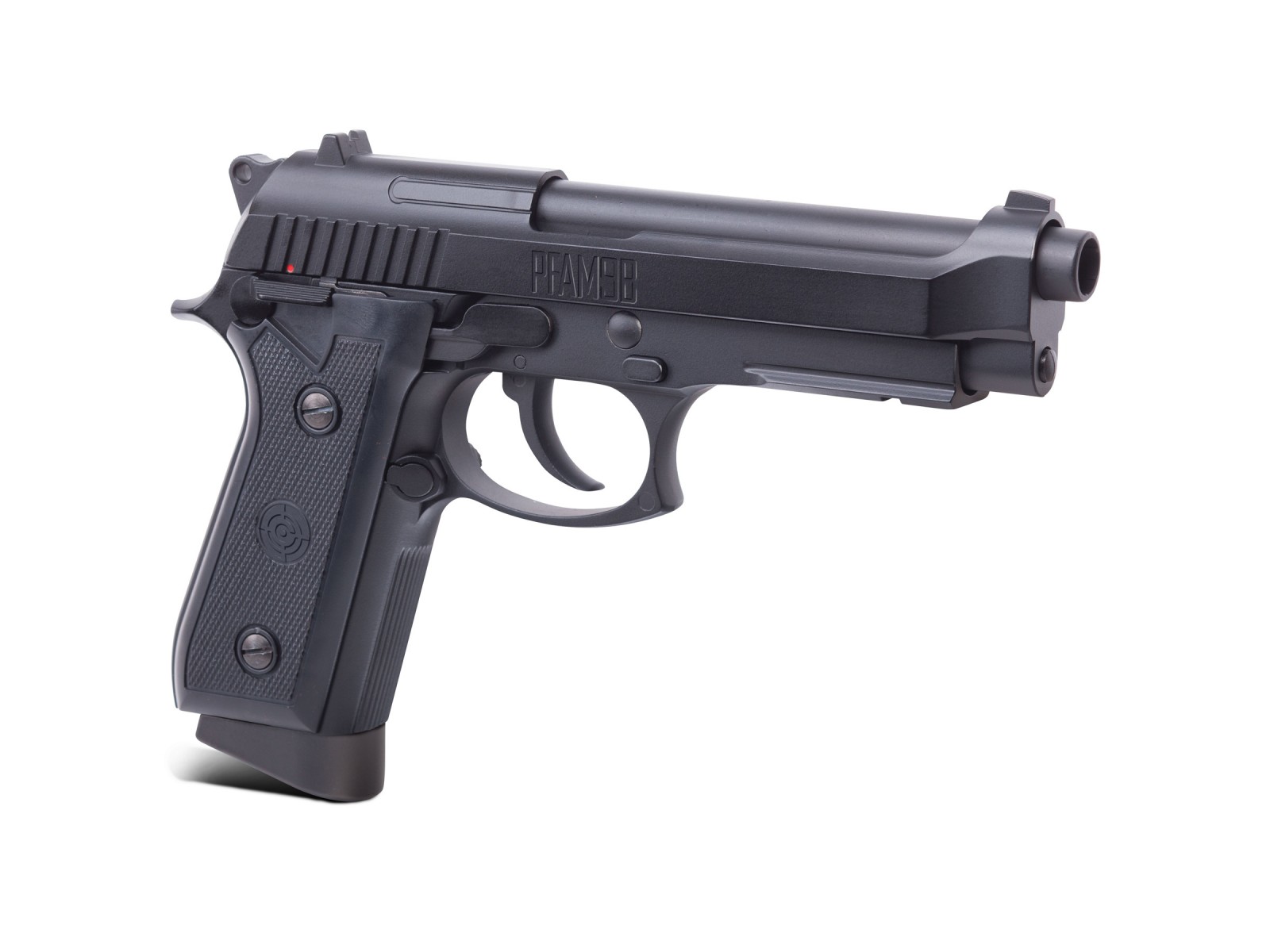 Create an online review   and share your thoughts with other customers
The most helpful favorable review
1 of 1 people found the following review helpful:
By Joe from USA on 2017-11-19 14:15:12
Things I liked: Good weight pretty accurate and really nice fit and finish and the best part is the full auto feature.
Things I would have changed: I purchased this gun about 4 months ago and I gotta say I had to get another one the full auto feature is a blast the fit and finish is just right I really enjoy this gun and shooting both of them is even more fun, i think people forget the fun factor of replica guns I for one think these are great for plinking and practice which is what they were intended for in the first place.
What others should know: Have fun and buy extra mags and oh yeah buy a second one shooting two guns full auto is a he'll of a lot of fun.
The most helpful critical review
1 of 1 people found the following review helpful:
By Joseph from USA on 2019-04-07 08:30:34
Things I liked: The pfam9b the magazine was defected and I called to receive another one and to purchase an extra magazine they don't sell Extra Magazine so when the magazine breaks the gun goes in the garbage that's basically the story you buy the gun magazine breaks they don't repair or sell extra magazines can goes in the garbage and you just wasted a hundred and something dollars
Things I would have changed: Things I would change about that make extra magazines that you could purchase if anything goes wrong with the magazine that comes with the pistol.
What others should know: Yeah be careful with your purchase online cuz they may look really good in the picture or when you get it it don't exceed your expectations