Customer Reviews for Crosman Quest 1000X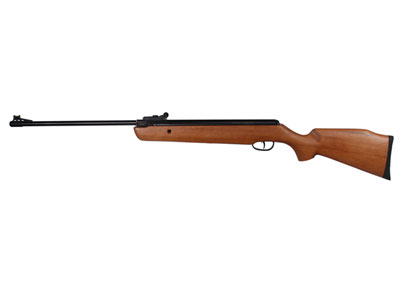 Create an online review   and share your thoughts with other customers
The most helpful favorable review
1 of 1 people found the following review helpful:
By Mark from USA on 2009-10-11 12:49:30
Things I liked: Pyramyd Air's Customer Service is Excellent! But this is supposed to be about the gun so... The gun is well made. Fit and finish are good. Operation is very good.
Things I would have changed: Trigger break point is very hard to detect. I have not yet played with the trigger adjustment, but I suspect this issue is with the sear and not the trigger travel. This issue makes it even more important to ensure you are sighted on your target before you apply ANY pressure to the trigger. (Basic gun safety anyway...)
What others should know: The recoil on this gun makes it necessary to have a scope stop on any scope mount used with it. Since I did not have the scope stop mounts I could not get the scope zeroed in. (Mounts with a scope stop are on the way.) Once I took off the scope I was able to zero in the stock sites very quickly. The fiber optics green front and red back are nice. I have to say the gun is as accurate as I am at this point. Being new to pellet guns and shooting Olympic 10M rifles targets at about 33 yards (prone or kneeling) I am hitting the black portion of the target more often than not. Can't wait to the scope on it and see how I can do. Also I have only shot Crossman Wadcutters and think the results are good in this gun. https://www.pyramydair.com/s/p/Crosman_Competition_177_Cal_7_4_Grains_Wadcutter_1250ct/557
The most helpful critical review
0 of 0 people found the following review helpful:
By Matt from USA on 2011-04-11 16:07:04
Things I liked: Besides the prompt great service from Pyramid, the gun seems fine. I've probably taken a few hundred shots at this point, and after getting the sights where I want them now it shoots great. Anywhere up to about 50ft away I can cluster a bunch of shots very close. I got it to shoot squirrels, and it takes them down nicely.
Things I would have changed: Very little. For the money it does everything I need. If it cost $200, then I would say a tighter sight maybe. But nothing for this price.