Customer Reviews for Gamo Bone Collector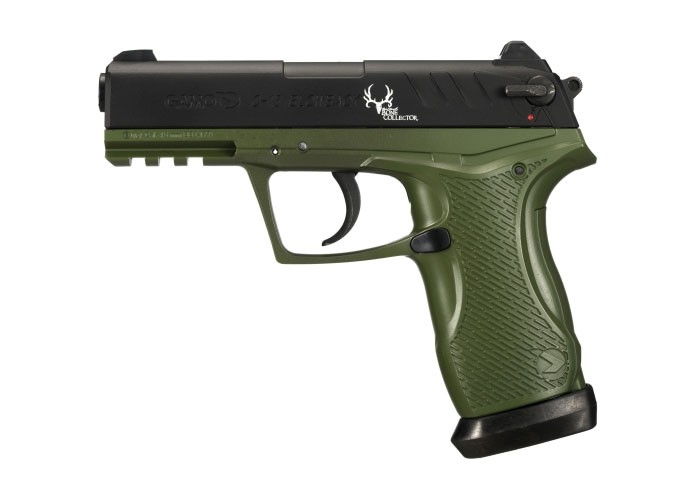 Create an online review   and share your thoughts with other customers
The most helpful favorable review
0 of 0 people found the following review helpful:
By Joseph from USA on 2013-09-27 02:31:41
Things I liked: Nice hefty weight and comfortable feel. Very similar to the Walther cp99 compact but much stronger and louder. Very strong for a compact bb pistol. It is strange and efficient in that it does not need to be cocked like other blowbacks. It behaves more like a non blowback in that you just flip the safety and start shooting. The hammer is non functional but does move and the slide is very light and does not take much co2 for the blowback feature as it does not cock the hammer between shots. The slide is metal and locks back when empty but is extremely smooth while still having a nice slap when the slide release is pulled. It's a hard hitter and fun to shoot. Definitely recommend it.
Things I would have changed: I would say a cutout ejection port but seeing as its just a bb gun who cares, that just exposes the inner parts to dirt and dust. Wouldn't change a thing, just hope they provide extra mags sometime soon.
What others should know: Again its a blowback without the sacrifice of power required to cock the hammer between shots. Pretty ingenious design.
The most helpful critical review
3 of 3 people found the following review helpful:
By vincent from USA on 2017-03-26 19:26:37
Things I liked: I bought mine awhile back from Pyramyd Air & it is a heavy realistic looking gun. The blow-back action is nice and fairly loud [which I like].
Things I would have changed: You have to get used to the double-sided rotary clips. I'm trying several different pellets as one type would not work at all and a few others pellets would occasionally fall out. Once in awhile it simply skips a pellet and dry-fires.
What others should know: As with many air guns the manufacturer specs of 492 FPS velocity are miles off and of course the main reason I bought this pistol. I should have known better as no semi-auto CO2's that fire in this advertised range of almost 500 FPS. I checked my bone collector pistol out on a shooting-chrony the other day with new CO2 cartridge using RWS 8.3 grain pellets and the highest velocity I recorded was 288 FPS, so 200+ FPS slower than advertised, so be aware if simply buying expecting close to the 492 FPS advertised.