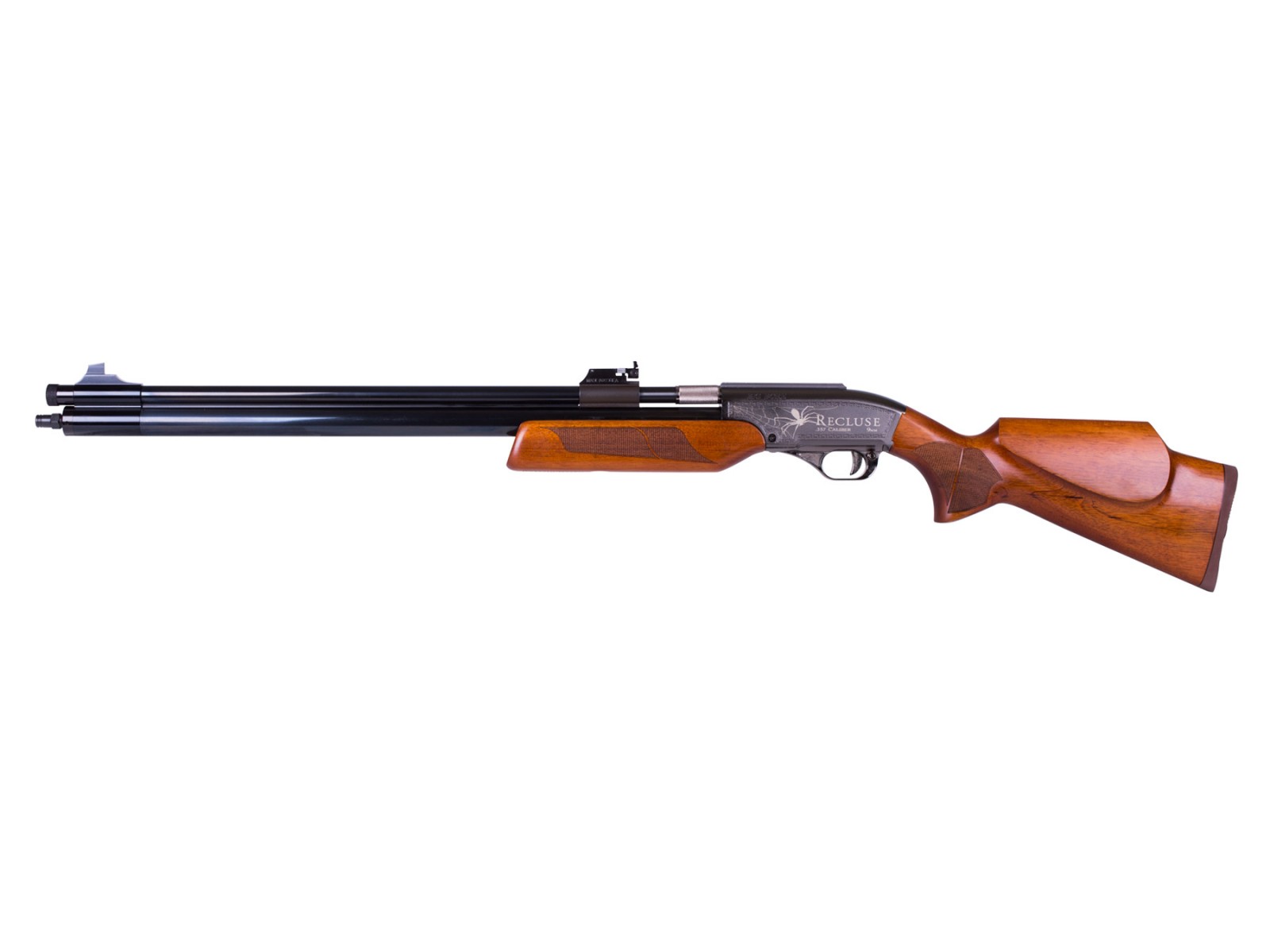 Create an online review   and share your thoughts with other customers
The most helpful favorable review
1 of 1 people found the following review helpful:
By Richard from USA on 2012-05-03 11:27:45
Things I liked: Just about everything. The gun has beautiful wood. Very nice bluing and the fit and finish is better than my 909S (slightly). The accuracy of this rifle is great. I am keeping a 1" group at 70 yards and the rifle hits HARD!!!
Things I would have changed: Make the trigger a true 2-stage and FULLY ADJUSTABLE!!Give it an automatic safety and allow the gun to be cocked with the safety ON!! I REALLY dont like that! But I just make sure I put the safety on as soon as I cock the gun.
What others should know: This air rifle is LOUD!! It is as loud as a .357 handgun (I have one). BUT...I like that. Lets me knwo I am shooting a POWERFUL Weapon!!! This gun is deadly accurate at 100 yards. I practice shooting free hand at clay pigeons(clay discs 4" in diameter) at 100 yards and break them easily. Now ...I have been shooting since I was 5 and I am 56 now so I am a seasoned marksman...but this gun makes it easy. I would recommend though if you want MAXIMUM power..PERFORMANCE and a great trigger...call Will Piatt @ Saddle Mountain Gunsmith in North Carolina and send him the gun. He will get it dialed in and make it even better!! He is doing my 909s right now and I can hardly wait to see the results!! These are expensive but they are worth the money. If you want a gun that you will hand down to your son or daughter for hunting and even target shooting...and teaching the wife to shoot...this is the gun. Use the H&N Round Ball ammo (73 grains) and give Mr.Hollowpoint a call for his 116 grain hollowpoint slugs. They are great too.
The most helpful critical review
0 of 0 people found the following review helpful:
By Raymond from USA on 2014-12-03 05:55:57
Things I liked: Beautiful gun. Very accurate. Amazing workmanship and quality and lots of gun for the $$$ especially when compared to most other big bore guns. I own 2 other makes and also have previously owned a Sam Yang 909S which was a very good shooter.
Things I would have changed: After about 20 shots the air chamber sprung a leak and I had to return the gun. It would fill to about 2000 psi from my Scuba tank and when the pressure increased above 2000psi it would start hissing at the muzzle end. Very disappointed as this was the last Recluse in stock at PA for several weeks. I debated about paying the $10 for 10 shots before I received the gun but it turned out that it didn't matter anyway as it shot perfectly the first 10 shots. My only other complaint was the extremely hard trigger pull. Too bad that the manufacturer doesn't spend another $25 or so to hone the trigger and sear. Should be a very simple job.
What others should know: PA was amazing at how they handled my problem. I simply called and they graciously sent me a return FEDEX label and promptly gave me a full credit. They offered to fix the gun, send me another one or give me a refund. I decided not to wait on another gun at this time. I have bought several things from PA in the past and will continue to do so. Not many companies are out there with such a liberal return policy on items like this.