Customer Reviews for Umarex Throttle Air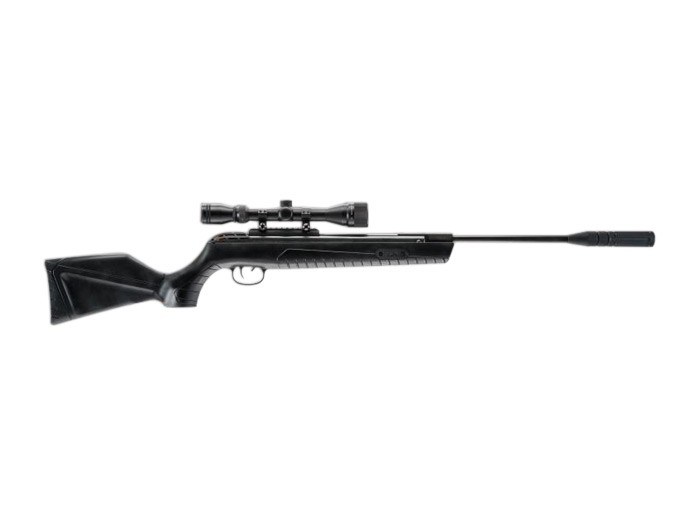 Create an online review   and share your thoughts with other customers
The most helpful favorable review
1 of 1 people found the following review helpful:
By Paul from USA on 2016-12-05 18:48:52
Things I liked: the stopshox it works its not just a marketing ploy. rifle can be held loose or tight makes no difference results are the same. the rifle has no felt recoil at all. the shape of the grip and forearm work well for for offhand shooting. its easy to cock . the breach locks up tight but you don't have to slap it to get it open. the one I have is in 22 cal. and it likes pellets in the 16 and 18 grain range best group so far is 3/4 in at 25 yards pellets in the 14 grain range are in the 1 1/2 in range . will add that the packaged scope works well for the time being . I am happy with it so far. will see how it holds up
Things I would have changed: lighter trigger pull it breaks clean with no creep but I does require some effort. longer screws in the scope rings would be nice. also along with better tape in rings.
What others should know: check the barrel before firing the fist time this one had a glob of grease in bore just run a couple of clean patches down it. and check breach block pivot screw this one was loose. just check it over good before firing. just standard procedure for anything mechanical .and remember it a 200. dollar price range rifle not a 10 meter 1 hole Olympic competition rifle
The most helpful critical review
2 of 2 people found the following review helpful:
By joseph from USA on 2017-07-24 19:57:49
Things I liked: The theory of the technology, looks, ......but
Things I would have changed: First 50 shots 1/2 c.c. accuracy at 28 yrds. Chrony avg 785fps. 200 shots in the gun started shooting weird at my outdoor range. Couldn't hit a soda can at ten yrds. Took inside to chrony 612 fps with same CPHP pellets. Checked the fps a second time...609 fps. Contacted Pyramyd Air for return. Exchanging for Hatsan 87QE in .22
What others should know: Before I became a Pyramyd Air customer I had purchased a Umarex Octane in 177 Had piston seal problems with two of these rifles. With the problem with this Throttle rifle I am now officially finished buying Umarex Chinese made products. I will stick to the German made Diana/Rws/Walther Umarex products. Thanks to Pyramyd Air for great customer service as always.