AirForce Edge Reviews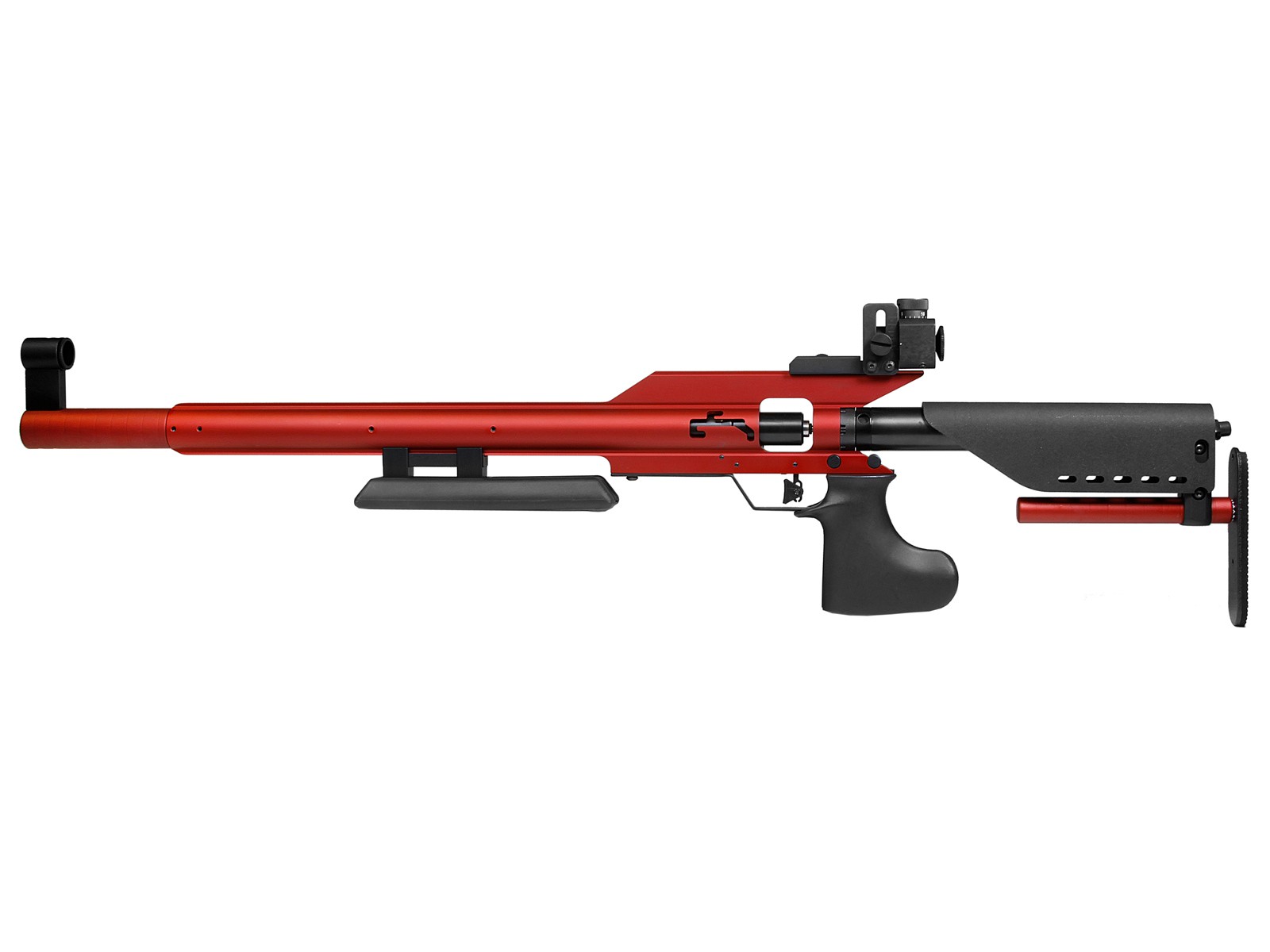 Average Customer Review
5.0
(10 reviews)
Create an online review   and share your thoughts with other customers
The most helpful favorable review
1 of 1 people found the following review helpful:
By Edwin from USA on 2012-04-13 03:09:30
Things I liked:
Accurate. Easy to adjust to fit. My daughter (90 lb'er) will be using this rifle this coming 10m Air riflery season and now doesn't have to move out of position to pump anymore, all that movement and difficulty pumping before every shot is now a thing of the past and her shooting has actually become more consistent. The light weight of the rifle is a big plus also. Moveable/removable weights help find the perfect balance for shooting. Light trigger also helps to minimize movement, adjusted to be within legal limits for competition.
Things I would have changed:
Same size screws all around. Include a sling with the rifle. Better owners manual; not much information is given. Include sample lubrication.
What others should know:
Once you have it adjusted, this rifle is capable of putting 3 shot 1/4" diameter groups together. Of course it is the person behind the trigger that counts, this rifle just makes it easier.
The most helpful critical review
2 of 2 people found the following review helpful:
By Kirk from USA on 2011-12-17 07:47:50
Things I liked:
This is a very accurate rifle for the money. I have not been able to get 1 hole groups but am pretty close. I'm not shooting competition just in my basement. The rifle is very easy to adjust and you get a very nice fit. The dry fire feature is very nice.
Things I would have changed:
There are too many different size allen screws. You need at least four to make final adjustments
What others should know:
The owners manual provides almost no information for operating the rifle. This was my first airforce product so trying to find the right adapters to fill it was no fun. Thanks to the good people at pyramyd for helping out they should have the adapters listed with the rifle. Still could not get it to shoot and was unsure of the cause since the tank does not have a manometer I did not know it was shipped filled.Again the owners manual made no reference to adjusting the front nozzle of the tank to get it to fire. I found this out completely by accident. When the tank runs out it is a surprise because of no manometer. I understand there is not one to save on cost I just did not realize it would bother me. I am now used to taking about 20 shots then refilling but in the beginning it is a pain. I would buy this gun again.