Ataman AP16 Compact Black Reviews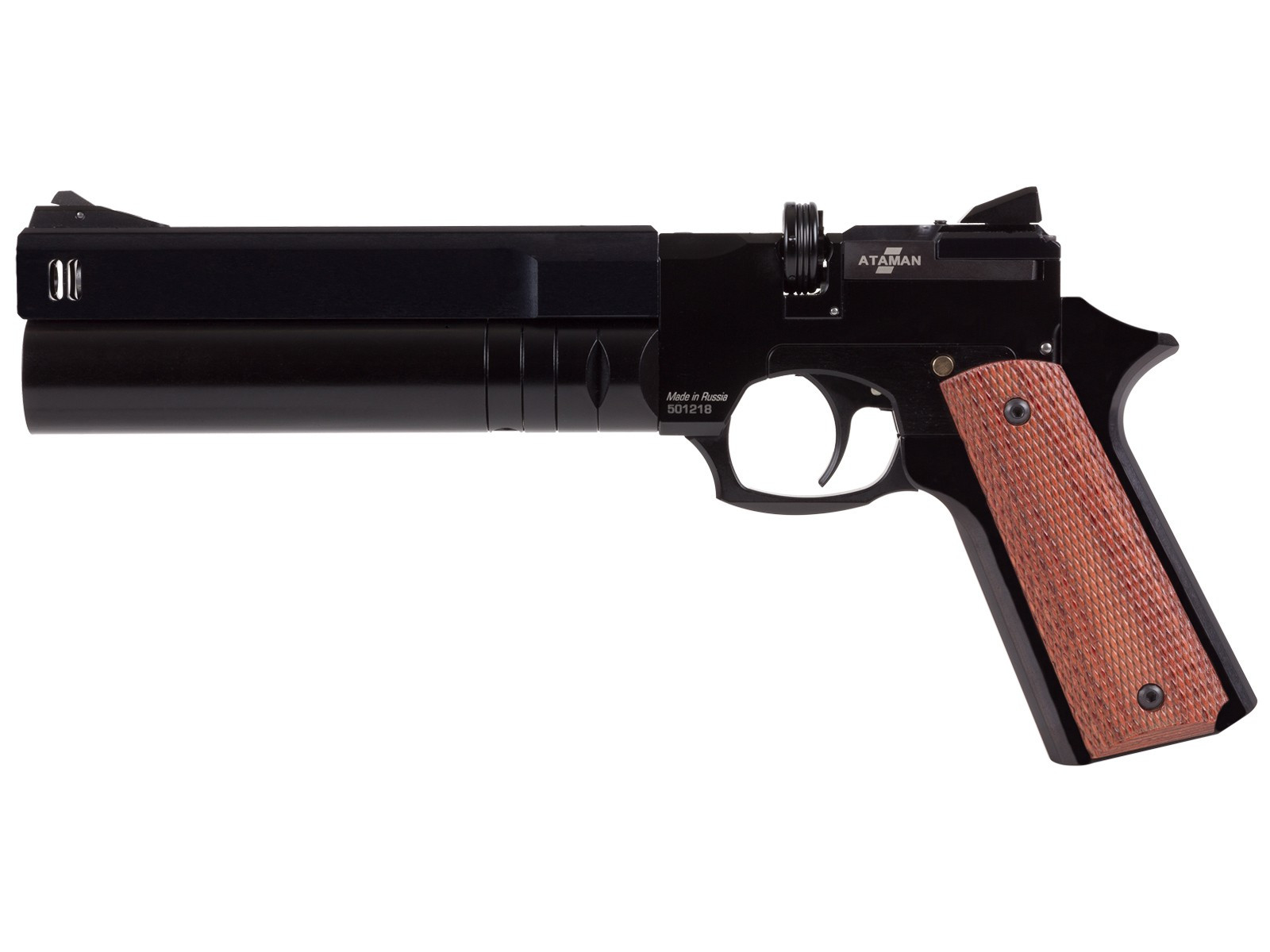 Average Customer Review
4.0
(14 reviews)
Create an online review   and share your thoughts with other customers
The most helpful favorable review
4 of 4 people found the following review helpful:
By Richard from USA on 2017-12-27 15:01:49
Things I liked:
Size, consistency shot to shot, natural pistol feel....not some 18 inch or longer "PISTOL" 12 inches on compact!!! I did finally get to shoot the AP16 for some accuracy and WOW I was shocked and amazed as was my Stepson who shot it as well for verification. I started very simple at 25 yards (just a honest heads up...I'm not so good with a pistol.....no two ways around it), but at 25 yards off hand with a cheap little reflex site I was NAILING the bulls eye EVERY TIME!!! At that I was amazed. So I moved back to 30 and SAME THING. So at that point I figured I'd move back to my 43 yard setup and guess what.......SAME THING still. I'm not exaggerating, this thing is AMAZINGLY accurate. My next shots were at 51 yards ( note this was a windy day here in Cincinnati, not light wind, but with some heavy gusts). At 51 yards I maintained no more than 2" groups....at which I am simply at a loss for words. My next shots, which were at 76 yards, were hitting the black in the target every time. NICE!
Things I would have changed:
Perhaps more power.....but that is just my preference. For the system it IS, it's awesome.
What others should know:
Yes it is a little high priced, but this thing is SOLID all the way around. You also have the ability to put on the Standard Barrel for more shots and power. I have the standard barrel as well but have not tested it as of yet.
The most helpful critical review
1 of 1 people found the following review helpful:
By Mario from USA on 2018-12-05 11:00:55
Things I liked:
I Love the look and feel. Very accurate.
Things I would have changed:
The price and air cylinders.
What others should know:
This is my second pistol that I have to return. I always have air cylinder problems. This one leaked right out the box. Now it won't take any air at all. I am totally disappointed and done the Ataman products.