Beeman 2027 Reviews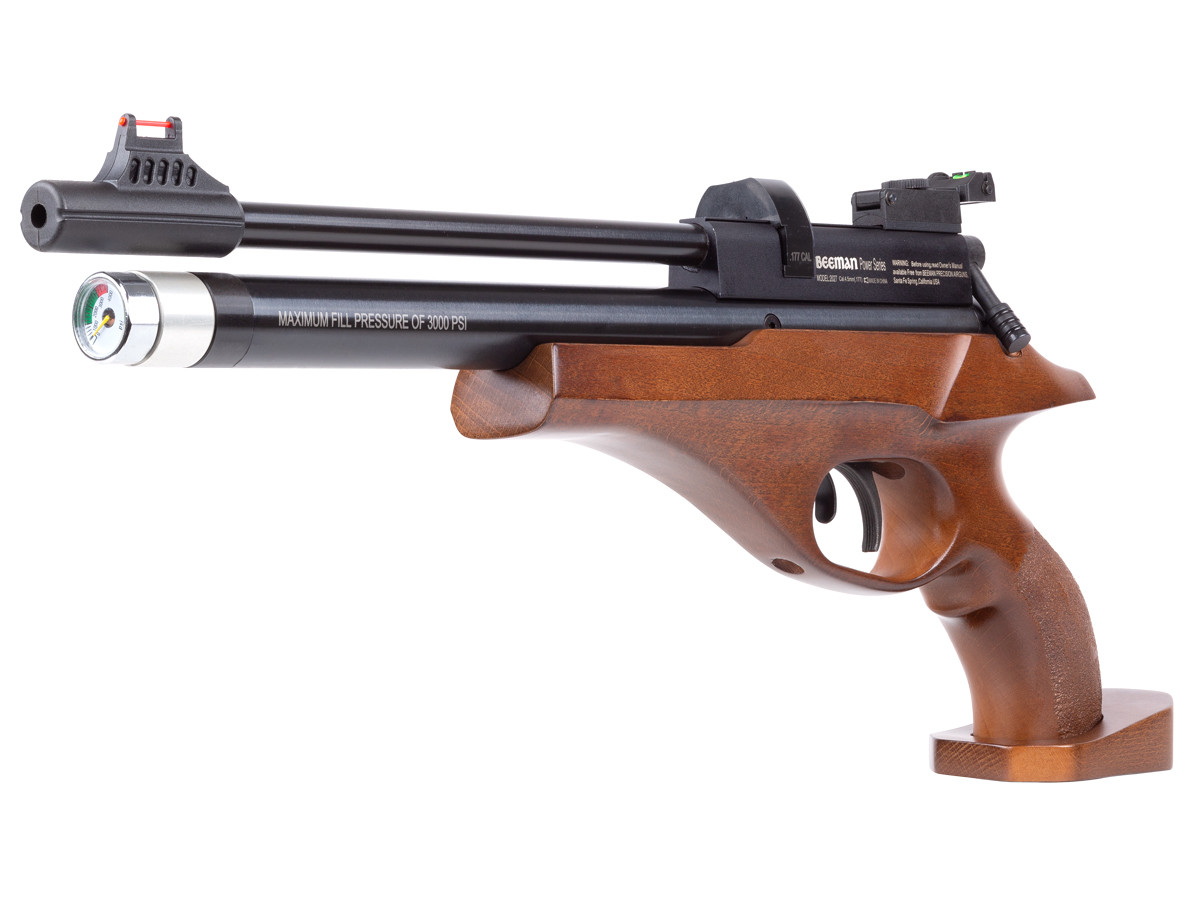 Average Customer Review
3.5
(13 reviews)
Create an online review   and share your thoughts with other customers
The most helpful favorable review
1 of 1 people found the following review helpful:
By Stefan from USA on 2021-11-22 17:55:45
Things I liked:
I did not get mine from PA, due to the fact that I had reward points on my credit card. I love the adjustable power and backed down to 350-400 fps I am getting 100 shots on a 2900 PSI fill. Accuracy has been extremely impressive (better than my V10). I shoot indoors at 10 meters and even at that close range my old eyes don't do so well with open sights, but this gun just holds so steady that I'm able to nail my shots (shot off a bench). At low power the gun is indoor friendly as far as noise. Turn up the power and it has a pretty good bark. Magazines work ok for me when I tried them, but I mostly use the single shot tray. My first full did have problems holding air, but after cocking the gun the fill went smoothly and I have no leak down issues.
Things I would have changed:
I got 2 single shot trays and no degassing tool. The fill probe extra o-ring was just loose in the bag with the mags and shot trays and probe, I almost lost it.
What others should know:
The gun is heavy. While the open sights work fine, this is SCREAMING for a scope to be a great close range pest gun
The most helpful critical review
0 of 0 people found the following review helpful:
By Jim from USA on 2022-03-12 06:00:16
Things I liked:
Sites are the most impressive thing
Things I would have changed:
overall length hard to find a case for it already spent money on a 18" case the grip wont fit in bring the grip in under the middle of the pistol itself also relocate gage not a safe place in the field and why such a wide dovetail on back grip doesnt feel like you have control
What others should know:
This is NOT a walk around plinker its a sit and shoot cheap version of silohoutte shooting it is fun If you find a case for it Good Luck