Colt 1911 A1 Reviews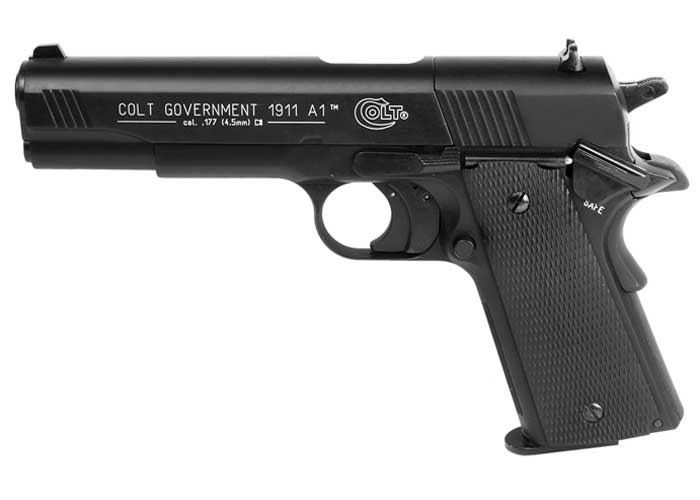 Average Customer Review
4.5
(55 reviews)
Create an online review   and share your thoughts with other customers
The most helpful favorable review
6 of 6 people found the following review helpful:
By mike from Canada on 2018-01-19 12:44:41
Things I liked:
Beautiful gun, feels like the real thing. Umarex high end guns are all high quality and built to last. A lot of fun to shoot and very accurate.
Things I would have changed:
Not a thing. The dual safety takes a bit of getting used to but its a characteristic of the original 1911 and makes the gun authentic. A must for collectors of famous hand guns!
What others should know:
I love Umarex high end guns and am working on owning them all. Pyramid has been an excellent company to deal with. Had some issues with web site ordering (user error).. Ruth helped me place order and was great to deal with. I ordered two guns with one order and only one shipped. I was nervous about Pyramids response but called Ruth again and it was shipped no questions asked. Great customer service!
The most helpful critical review
1 of 3 people found the following review helpful:
By Randal from USA on 2010-07-10 18:17:25
Things I liked:
Look and feel. I use a 45 ACP 1911 and purchased this pistol because it feel simalar
Things I would have changed:
Include sight adjustment for elevation as the pellets strike about an inch high at 20 yards.
What others should know:
The grip safety transmitted a very gritty feeling when depressing it. My pistol failed to fire any more after a total of approximately 80 shots. The pistol was sent to Umarex for repair and when it was returned it still would not fire a pellet. I am preparing to return it for repair again and will reserve judgment until I get it back. Howver, at this time I am not at all satisfied either with the quality of the pistol or the quality of Umarex repairs.