Colt NRA Peacemaker Reviews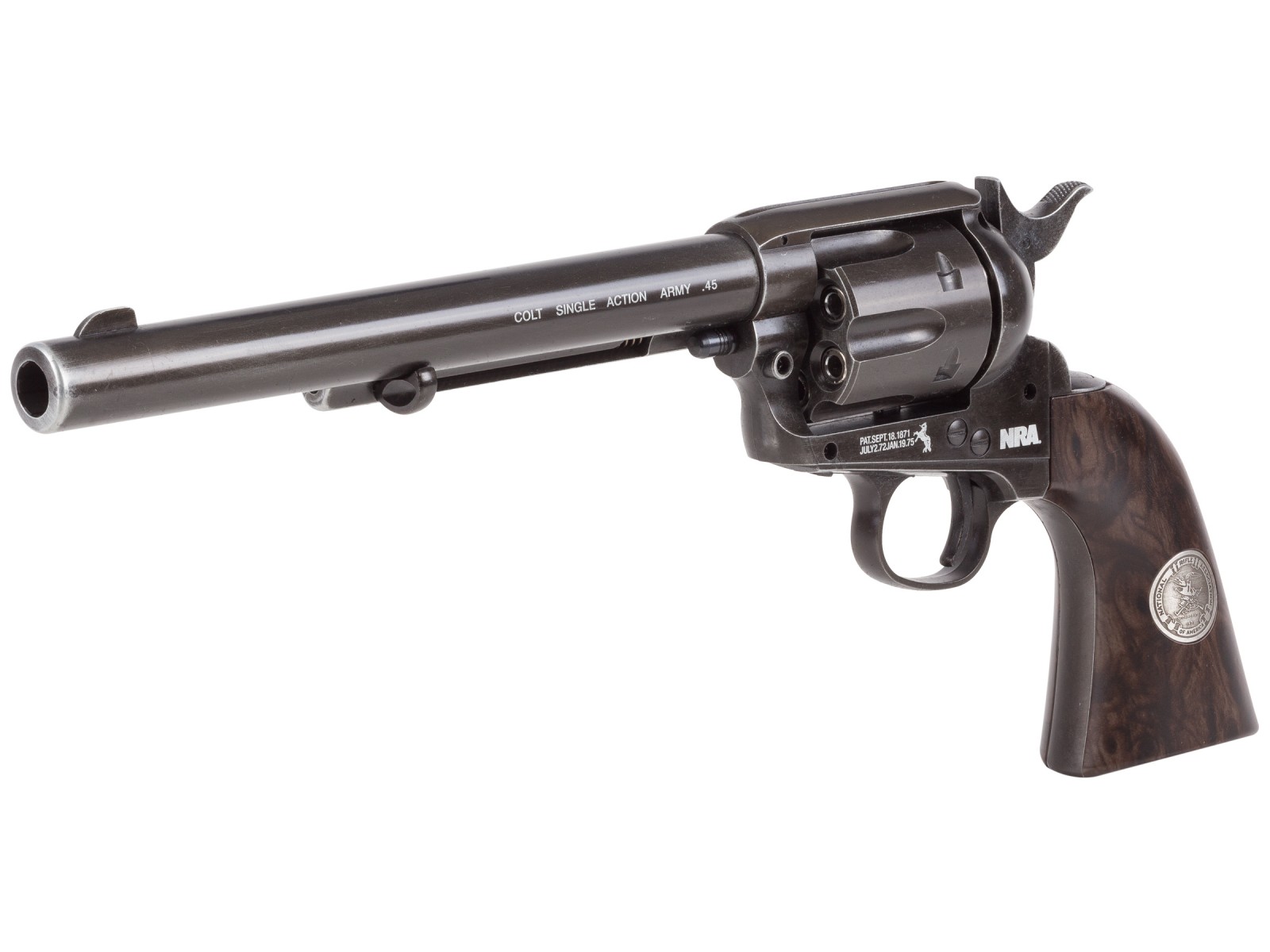 Average Customer Review
4.5
(31 reviews)
Create an online review   and share your thoughts with other customers
The most helpful favorable review
2 of 2 people found the following review helpful:
By Mark from USA on 2018-03-19 16:05:47
Things I liked:
I was a bit put off when I initially opened the box on this one because many reviews had hyped it up as a nearly perfect replica of the real thing. At this price point, common sense tells you that is not true and common sense prevails. The grips bear no resemblance to real wood. Only someone who has never owned the real deal or probably never had one in hand would say it is a close replica. However, all things considered this is a great value and truly 10 pounds of fun in a 5 pound bag. If you are looking for a pistol that does replicate the action and handling, including the ammo loading, of an SAA then look no further. I shoot mine a lot as it is less expensive and less time consuming going to the back yard with this one than traveling to the range and firing real 45 LC. The more I shoot it the more I like it.
Things I would have changed:
Eliminate all the superfluous markings. The manufacturer actually did a decent job on this one replicating the design and feel. Then they start adding the hokey medallions and inscriptions.
What others should know:
This version is accurate and has some zip but no more than the 5.5 inch barrel version.
The most helpful critical review
0 of 0 people found the following review helpful:
By Joel smith on 2019-10-06 01:26:19
Things I liked:
It's a peacemaker enough said but you need to KNOW see lower in this post
What others should know:
When I ordered this I bought it because I love the peacemaker it's an AMERICAN classic but when I got it first thing I noticed upon inspection one of the screws holding it together is broken but I was like oh well a small blemish no one will notice so I go on about my business get it all together ready to fire fire good for the first week then today I go to take my son shooting so he can learn to fire it I pull the hammer back and pull the trigger and it's broken something isn't right I've had it not even two weeks and it's broken SERIOUSLY!!!!!!!!! Not cool so I do some digging and come to find out the NRA indorsed edition has several customer complaints and had many of the model's returned for similar issues I'm not happy not happy at all