Crosman M4-177 Reviews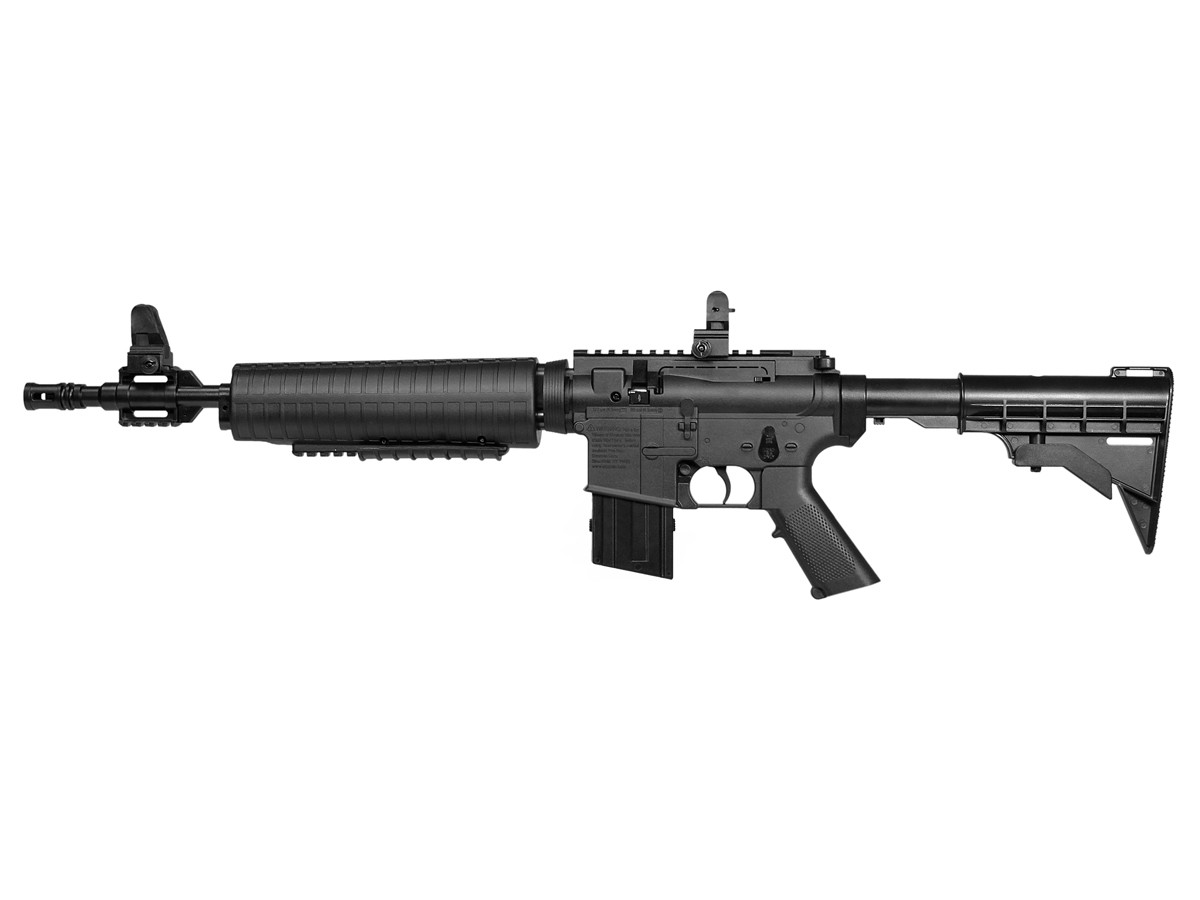 Average Customer Review
4.5
(195 reviews)
Create an online review   and share your thoughts with other customers
The most helpful favorable review
3 of 3 people found the following review helpful:
By James from USA on 2015-04-27 23:31:31
Things I liked:
I purchased the refurbished gun for $40 expecting something used with dings, nicks, etc. To my surprise it looked brand new in every way except for the 30 day warranty. In no way does the gun appear cheap or too plastic except for its overly glossy appearance which can easily be toned down with a matte overcoat. The detail molding is first class, the rails work, the heft is solid at 4 lbs, and the iron sights work fine despite what some reviewers have stated. In fact it is so realistic you have to think twice about taking this outside where the neighbors can see it and mistake it for the real thing. Pumping is firm but not excessive, the trigger is smooth if not overly long--at least it is not crunchy like Crosman's 13xx pistols out of the box. Accuracy is dime size groups. Even at full retail price its an amazing value, get one and I think you will agree. At $40 they're almost giving it away!
Things I would have changed:
It is nose heavy. Crosman added weights inside the pistol grip but that is not enough to balance it. It needs weight in the shoulder stock. The 5 shot clips are rough when new and indexing is therefore clumsy, but they do get better as they wear in, they could be crisper in the detents.
What others should know:
Great to fondle and even better to shoot. There is no reason to wait, just get one now.
The most helpful critical review
0 of 0 people found the following review helpful:
By John from USA on 2019-05-12 09:06:48
Things I liked:
The Look of the gun is Cool.
Things I would have changed:
The Accuracy of this gun is HORRIBLE!!! No matter if it's BB's or Pellet's this thing just dosen't shoot straight.This is by far the worst BB gun I have ever bought and I have a few! Not much adjustment in the sight's and even after adjustment it is still way of from where you are aiming!!
What others should know:
If your looking for a gun to hit big target's no problem.BUT if you are trying to hit a small bird that keep's Crapping all over your truck don't waste your money on this gun! Spend the money and get a better gun!!!!!!