Dan Wesson 715 6" Nickel Reviews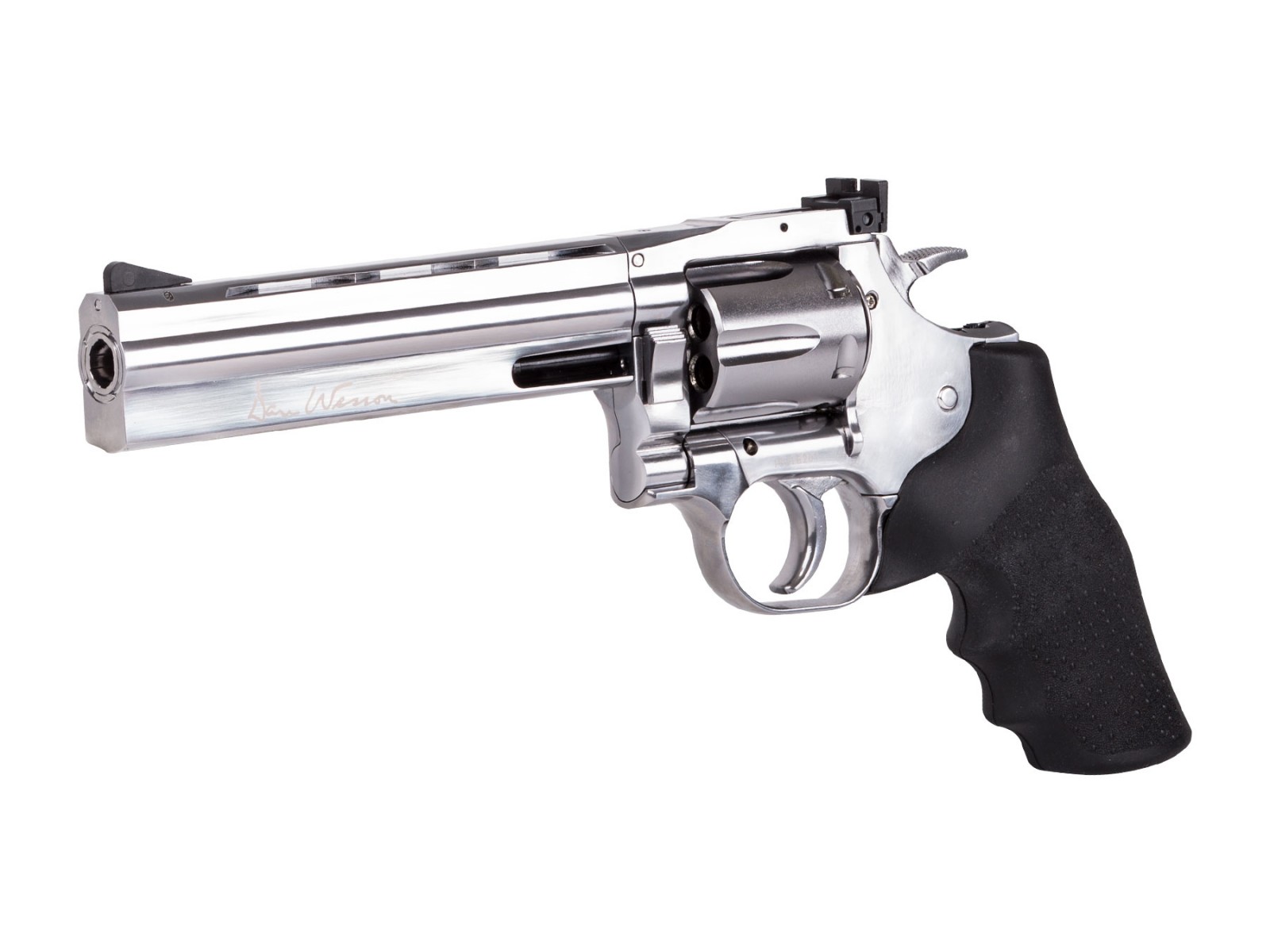 Average Customer Review
5.0
(14 reviews)
Create an online review   and share your thoughts with other customers
The most helpful favorable review
1 of 1 people found the following review helpful:
By Dave39 from USA on 2016-02-29 16:40:49
Things I liked:
Note: This review is for the nickel-plated 4.5mm/.177 cal. version of the Dan Wesson 715 6" CO2 BB Revolver, Model #ASG-18192.) Unlike earlier Dan Wesson revolvers, this Model 715 version is an extremely realistic replica of a real Dan Wesson firearm. It has an authentic Dan Wesson-style cylinder release and weighs within a few ounces of the real steel. It utilizes a low profile gas valve that eliminates the large bulge behind the cylinder that plagues many CO2 revolvers.
Things I would have changed:
Eliminate the safety. The real DW715 firearm, like most revolvers, doesn't have or need one. Also, eliminate or plug the small hole in the top of the frame on the 4.5mm versions of the gun. It is only there to provide access to the hop up adjustment on the 6mm airsoft versions.
What others should know:
4.5mm BB cartridges and speed-loaders such as those provided with earlier Dan Wesson revolvers as well as those supplied with similar WinGun-based guns such as the Umarex S&W 327TRR8, BlackOps Exterminator and Crosman SR357 will also work with this airgun version of the DW 715.
The most helpful critical review
0 of 0 people found the following review helpful:
By Paul from Spain on 2017-08-13 10:01:08
Things I liked:
It looks real , weight , the sound when you shoot .
Things I would have changed:
All most every 6 shoot sesion , a bb fall from the gun when shooting . I don't know if it is the shells that are not hold tight the bb's or is the gun obviosly this is a major problem so it's not worth the money I am sorry to say that it a dissapointment this gun to me .
What others should know:
Try to keep it in a holster everytime because the "metal" material it scratching very offten