Diana 350 Magnum Striker Combo Reviews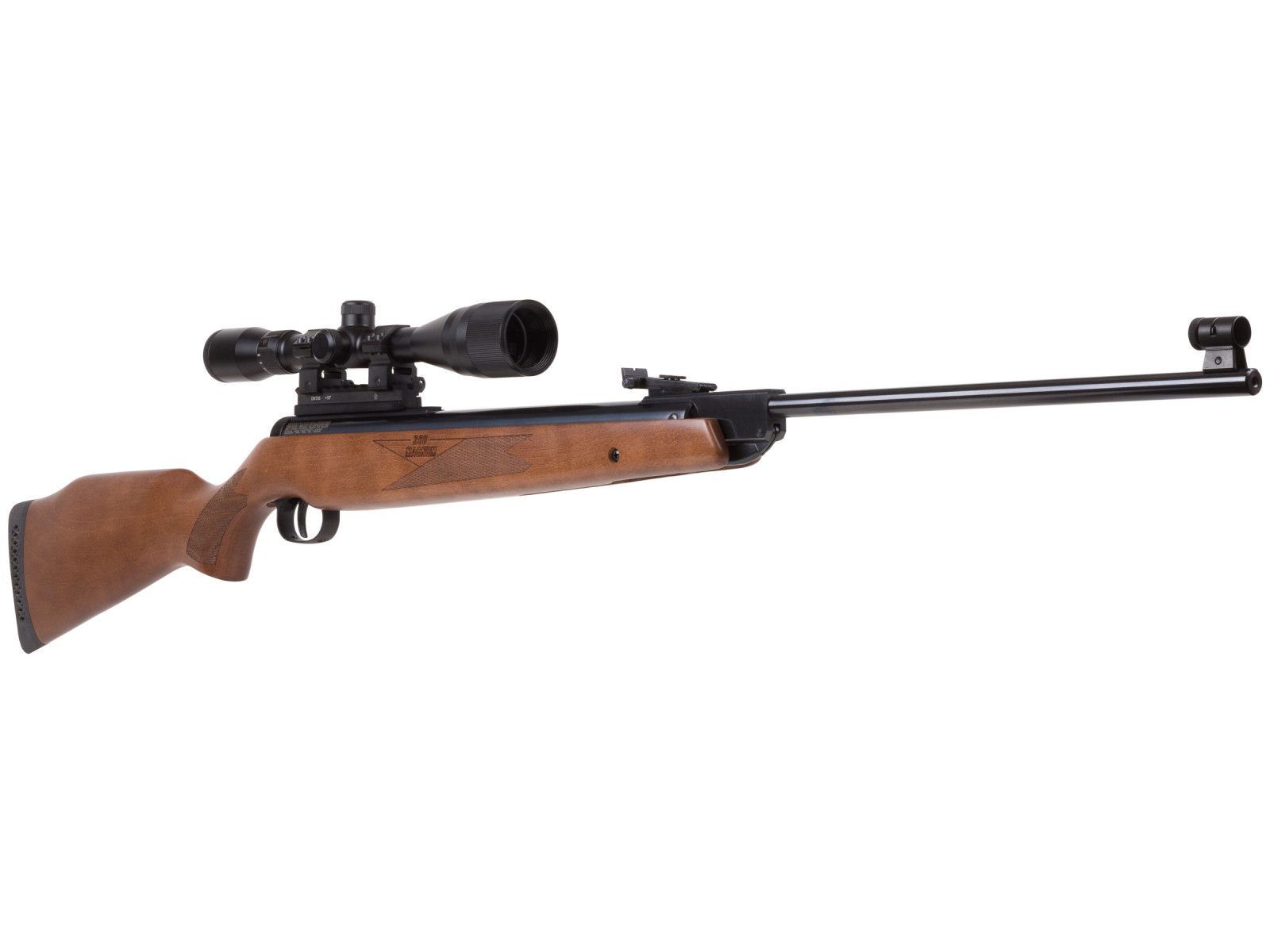 Average Customer Review
5.0
(82 reviews)
Create an online review   and share your thoughts with other customers
The most helpful favorable review
3 of 3 people found the following review helpful:
By PowerMacSC from USA on 2009-12-19 19:44:57
Things I liked:
A true 900 + FPS break barrel rifle. Superb Craftsmanship, Ease of Use, Fun to shoot, kit fits very well together..
Things I would have changed:
A little nicer trigger (lighter and more predictable) for target shooting, more than adequate for hunting, Decent scope.. but a nicer 4-16 scope would be a better choice in my book.
What others should know:
I've spent twice as much over the years buying cheaper rifles and scopes trying to find something that shoots this hard and this accurate. It cocks easily, and is not terribly hard to handle once you've learned the right balance point. My rifle loved Crosman Premiers in the cardboard box and also the Crosman Premier Hollow points. It shot many other pellets well, but those did better than average. The 11.9 GRN RWS Hobby pellets shot at 920 +/- FPS (22.37 ftlbs) and the 14.3 GRN Crosmans shot at 875 +/- FPS (24.32 ftlbs). I LOVE THIS RIFLE. I get dime sized groups at 27 yards.
The most helpful critical review
0 of 1 people found the following review helpful:
By Harold from USA on 2017-11-03 21:03:45
Things I liked:
I could not even put this thing together. In order to mount the scope, you have to put a compensation mount on the gun. At first I did not even notice that instructions came with the mount. Only after trying unsuccessfully to slide the mount on did I find a Youtube video that mentioned that there were instructions hidden in the packaging. After following the instructions, I was unable to install the top screws back into the mount. I bought this gun to hunt squirrels. The gun itself is way too heavy and powerful for what I want it for.
Things I would have changed:
Pyramyd should ship combo items assembled. The compensation mount was designed by a sadist. The gun is way too powerful for squirrels, and too heavy also. Pyramyd should say what the gun is primarily for. It seems inefficient for people to order guns and then they are not appropriate for the desired use.