Falcon Hunter with Reviews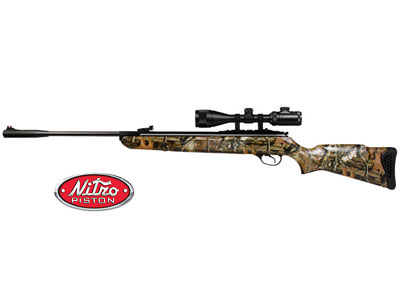 Average Customer Review
4.5
(43 reviews)
Create an online review   and share your thoughts with other customers
The most helpful favorable review
2 of 2 people found the following review helpful:
By JAMES from USA on 2011-03-19 01:15:52
Things I liked:
I am highly impressed with this air rifle. Also with the camoflauge stock, which matches well in brush and trees, with no reflection from it. I love the blue lighted sights for shooting in darker areas. The durability and the quality of the design as well as the mechanical structure of the gun seem to be well-made. I purchased mine with the Nitro Piston. The noise level is really impressive as it is a lot quieter than most pellet guns. The kick is minimal. I really like the fact that you can carry the gun for a long length of time without losing spring pressure and the accuracy is great. I would recommend this gun. It is well worth the price. You wouldn't be disappointed. Jim Young
What others should know:
Air guns are as dangerous as real guns, but the prepulsion is different.
The most helpful critical review
0 of 0 people found the following review helpful:
By steve from USA on 2012-03-17 11:50:16
Things I liked:
accuracy and power. Gas ram piston
Things I would have changed:
scope rail
What others should know:
Once you master the technique to shoot this gun, it shoots dime size groups at 30 yards. Trust me though, it is a difficult gun to shoot. It is very sensitive to your hold. The gun is awesome except for the fact that the scope combo is absolute garbage. I went through three different packages because the scope would not zero. Seems to me that the scope rail on the guns are not aligned properly. I got tired of returning the gun so I decided to shim the scope for now. I will need to invest in an adjustable scope mount though to properly fix the problem. The worst part though is that the email address of the tech that I was dealing with no longer exists. I'm not sure what Pyramyd Air is going to do about my situation though. They sold me a combo that doesn't work properly. I guess I was out of line to expect to be able to put the scope on the gun and use it right out of the box. I gave the gun one star on value and overall rating because what good is a purchase if you have to buy other stuff to make it work.