Hatsan Flash QE Wood Reviews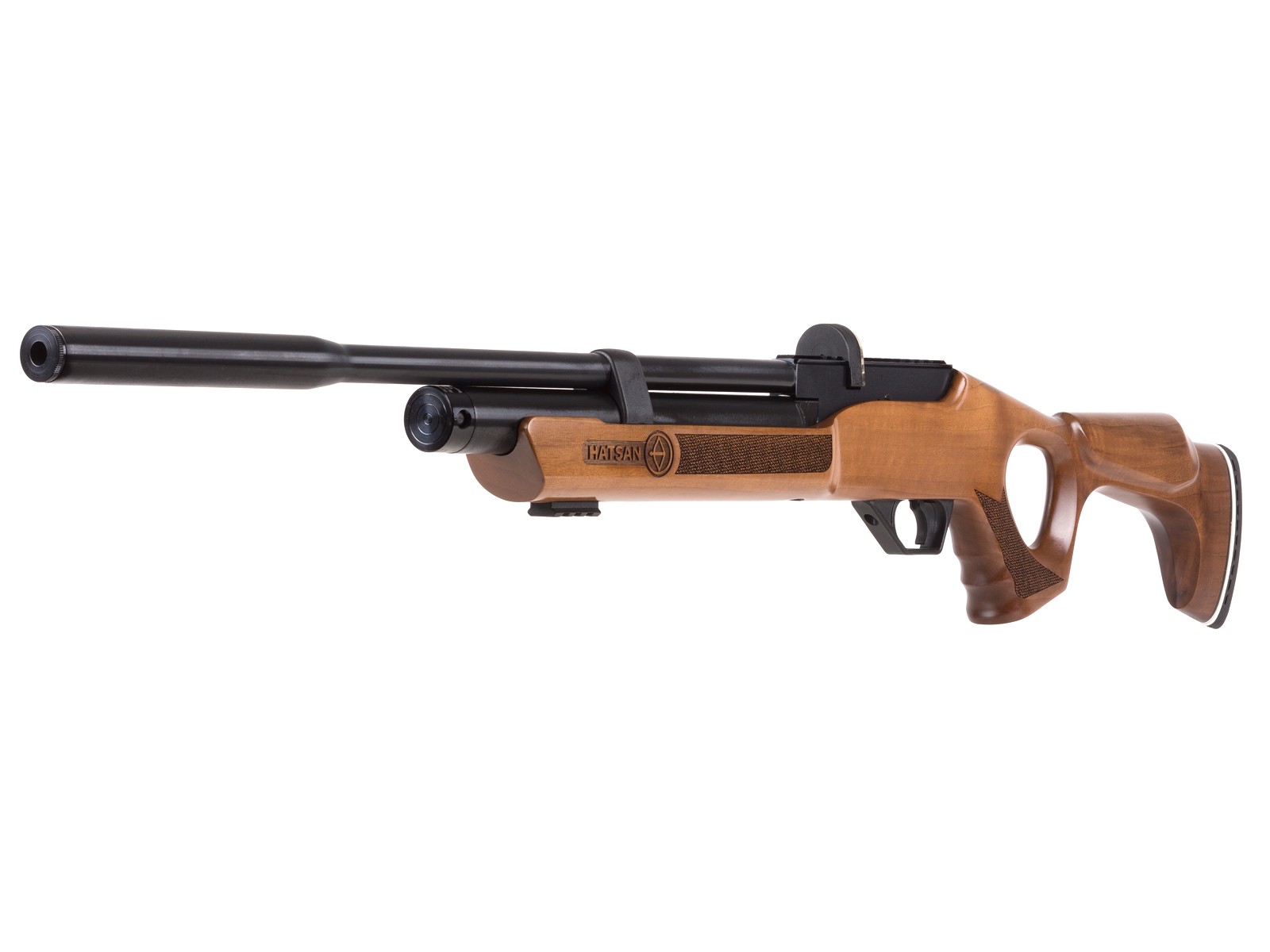 Average Customer Review
4.0
(24 reviews)
Create an online review   and share your thoughts with other customers
The most helpful favorable review
1 of 1 people found the following review helpful:
By Alex from USA on 2019-06-21 23:30:05
Things I liked:
The rifle is light, good balance, accurate, aesthetically pleasing, and a whole lot of fun to shoot. The Leapers 30mm Rings, High, 3/8" Dovetail are an excellent choice due clearance needed for the mag. Topped it off with a Accushot 3-12x44, 30mm scope, and a Harris bipod was used to stabilize the Hatsan while on the bench.
Things I would have changed:
1. Add on/off Mark's for the safety. The lack of marked on/off for the safety have you gauging the position to figure out the position at a glance. 2. Removable air tube for easier charging. 3. Buttstock Length of pull adjustment. 4. Buttstock stud for adding a sling.
What others should know:
This is my first PCP, and this rifle for under $400 is a no brainer! This was definitely a great purchase and I highly recommend this air rifle. I am very happy with my HATSAN.
The most helpful critical review
0 of 0 people found the following review helpful:
By Linda from USA on 2020-09-19 13:00:39
Things I liked:
Great Looking but the action wouldn't function. We sent it back, and have not received credit for its return yet. My husband wants a Air Arms S500 SX in .22 but we will make no further purchases until the return issue is resolved. To our satisfaction!
Things I would have changed:
We have the Hatsan Flash QE .177 with synthetic stock. It is a tack driver out to fifty yards. Sub one MOA!
What others should know:
I have two Hatsan PCP air rifles. both accurate and reliable. The Vectus in .22 is a sub one MOA at fifty yards. And has lots of power. The Hatsan Flash wood stock .22 we have sent back. The action was a disaster. It would not inject the pellets. It flattened them out and pushed them off to one side, the first ten rounds. Then it quit functioning all together.