Hatsan Jet II Reviews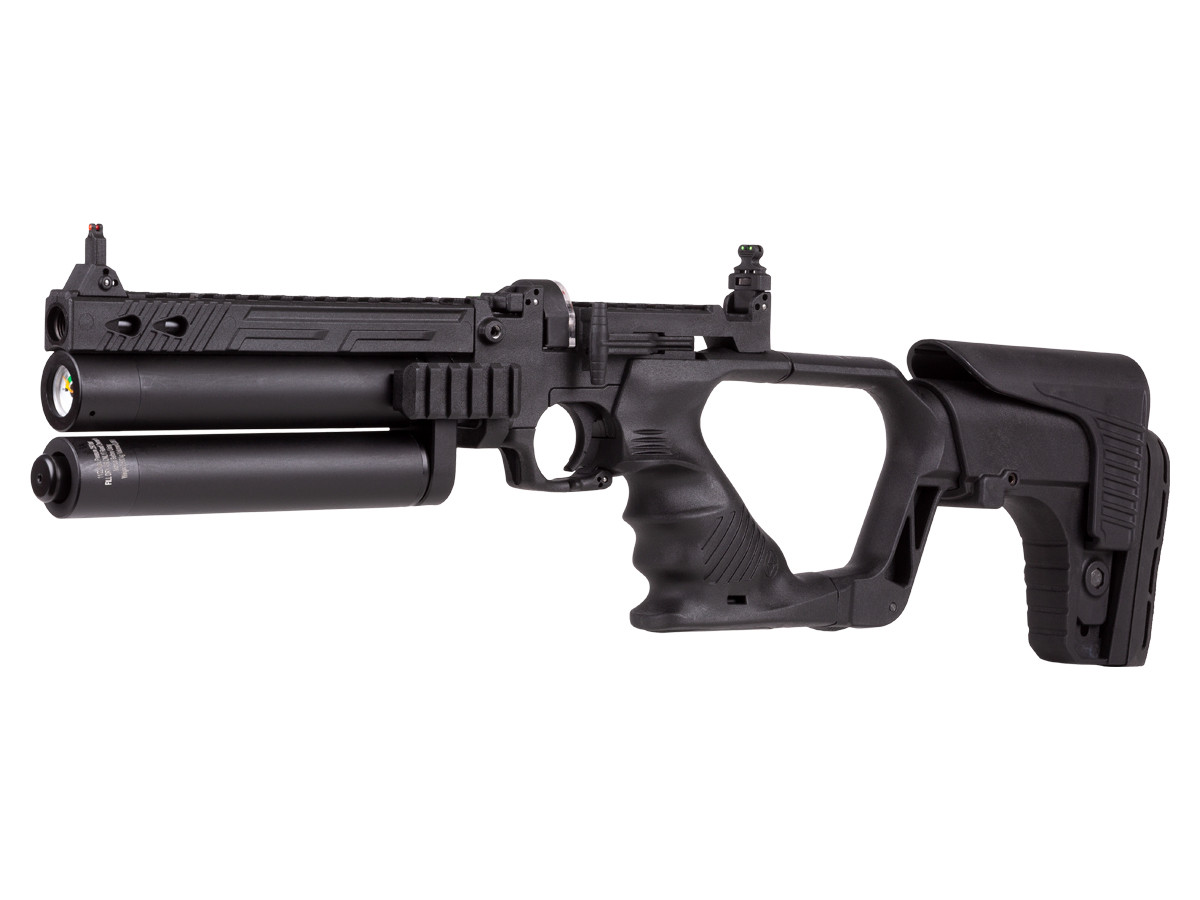 Average Customer Review
4.0
(19 reviews)
Create an online review   and share your thoughts with other customers
The most helpful favorable review
2 of 2 people found the following review helpful:
5.0 5.0
5.0 5.0
5.0 5.0
By Charlie in CT on 2023-01-29 13:44:18
Things I liked:
I purchased my Hatsan Jet II in .25 caliber. I spent a range day with it yesterday and am very pleased with how it performs! My thing is to shoot it in pistol form. I set up .22 rimfire NRA legal steel silhouettes and shoot at them at various distances from 15 to 25 yards. These steel silhouettes are made from 1/4" thick steel and are HEAVY. At all these distances the Jet II knocks them down with authority! I was shooting the Air Arms Diablo Field domed pellets which weigh 25.4 grains. I'm getting 30 useable shots off of a 250 bar fill and in the last string of 6 shots noticed that the pellets were striking about an inch lower than the top of the fill... Matthew in another review commented that he's seeing 620 ft/sec with FX Hybrid 26 grains and I believe him! Very solid power out of this pistol! The biggest thing for me is the twin air reservoirs that make 30 shots a reality at this power level! Game changing!
Things I would have changed:
It would have been great if the top rail was either weaver or picatinny, but it was no problem to mount an 11mm dovetail to Weaver adapter at the rear and throw on my favorite Feyachi RDS-22 two MOA micro red dot sight. When I first looked at the fill probe I was ecstatic because it looks like a standard Foster. Finally! No..... It isn't.... It's very close, but the dimensions are off some. I couldn't get any of my Foster female equipped charge hoses to fit. Fortunately, one of my charge hoses had the correct female threaded connector to accept the Hatsan provided fill probe. A little nylon thread tape later and I was off and running! Other than these minor issues I think Hatsan has hit a home run with the Jet II!
What others should know:
The report from the Jet II is loud. Not nearly as loud as my Barnes .32 caliber Heritage pistol or any of my Quackenbush bigbore Bandit pistols, but loud enough that it might be a deal breaker in some locations. Fortunately it has the ability to add a 1/2 x 20 UNF adapter and then any DonnyFL moderator one wants to quiet it down. I couldn't fit this in the things I like above, but I really love that this pistol is on the light side due to the polymer material used and that it's dimensions are what I'd call true pistol-like dimensions. It's not excessively long... This is another benefit of dual reservoirs connected by a manifold beneath the barrel! I wonder if other manufacturers will take note here? The molded grip is very comfortable! Expect to get around 20+ FPE with this pistol in .25 caliber. I love that Hatsan is conservative with their specs! When I first got into adult airgunning back in the late 80's a 20 FPE airgun was considered the king of magnums!
The most helpful critical review
0 of 0 people found the following review helpful:
1.0 1.0
1.0 1.0
1.0 1.0
By Daniel from USA on 2023-08-14 18:47:52
Things I liked:
Well I liked the gun at first but the valve pin broke.
Things I would have changed:
The way Hatsan USA deals with warranty issues.
What others should know:
I contacted Hatsan USA by phone and email due to my purchase being past 60 days, so PA would not deal with it. Took them several days to respond by email and still no phone call or resolution to my warranty issue. I didn't like questions being asked one at a time with days between for answered emails and Hatsan USA needs to fix this problem that one phone conversation would have fixed. Shane at Hatsan can't use a phone I guess so it jacks up and extends the timeframe it takes to get anything done with warranty at Hatsan USA. After this experience I will never buy a Hatsan again and will more then likely get rid of the ones I have. May ditch PA as well as they should have handled the issue from the get go. Also Shane will not respond to my emails because they sent me a How was your experience with Hatsan return and I laid it out. He didn't like it I guess. So now I have a expensive paperweight.