Hatsan Vectis Reviews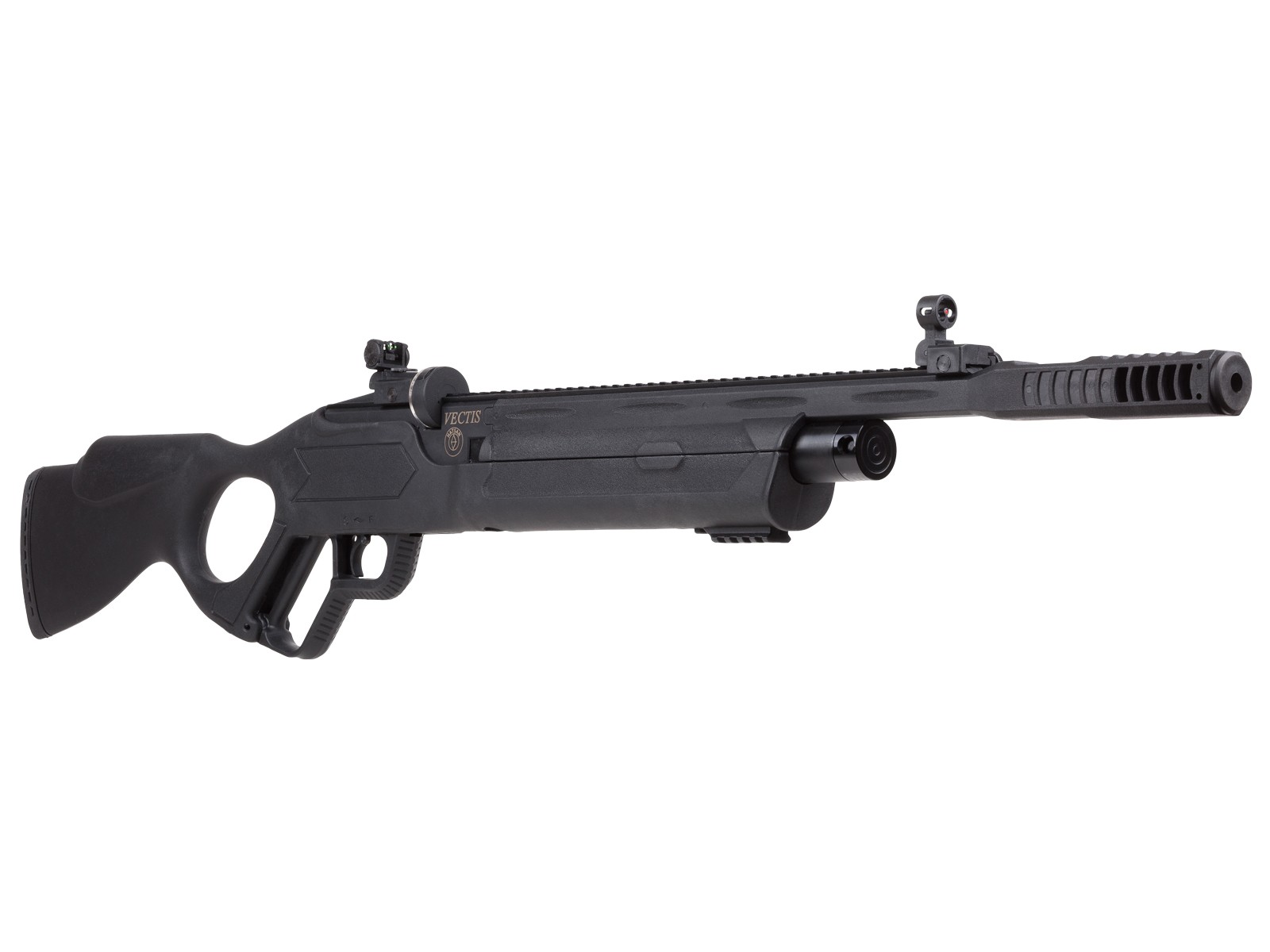 Average Customer Review
4.5
(30 reviews)
Create an online review   and share your thoughts with other customers
The most helpful favorable review
4 of 4 people found the following review helpful:
By Brian from USA on 2019-03-04 12:07:28
Things I liked:
Awesome PCP rifle I have the Benjamin Armada and the Hatsan Bull Boss but now the Hatsan Vectis is my new favorite PCP. I really like the lever action. I have a 22 Cal Henry and it's a blast, and the Vectis is just as much fun but a lot cheaper to shot. It's a little louder than I expected and although it has quieted down a bit some may question its back-yard friendliness. I don't have a Decibel reader and my chrony is not working properly so I haven't really "put the screws to it yet", but I have shot 400 rounds through it in the 2 days since I received it. Not a single jam and every pellet went down range. Although I haven't really tested the accuracy yet I did mount a CP red dot on it just to test the fun factor and consistently shot cans at 45 yards as fast as I could work the lever action. Did I say it's fun to shoot? It's light, ergonomic and easy on the eyes. I'm using the JSB Exact King .25 Cal 25.39 and there's not question as to whether or not the can was hit. Hatsan states that its putting out somewhere around 40 FPE and by the sound of the pellet hitting that can I would have to say there're spot on. I'm filling it with the Air Venturi Nomad 1. Inside 40 yards I can shoot 3-10 round mags and stay on target. When I get my chrony working, or buy another one, I'll do some proper testing and get back to you. My opinion is that Hatsan knocked this one out of the park!
Things I would have changed:
A manual would be nice. The manual that comes with the Vectis is not for the Vectis, it's for the Hatsan Flash. I don't know why Hatsan did this other than to wait and see if this PCP was going to be a "HIT" before spending the money on making a different manual. There are subtle differences though. Adjusting the trigger, trigger guard only has one access hole, lever action and cocking before the initial filling. The manual states do not cock when filling but the additional instructions state "cock before initial fill". Instructions for loading the mag are not correct either, and if they are, they are somewhat confusing. Other than that, I think that Hatsan has done a superb job on the Vectis.
The most helpful critical review
0 of 1 people found the following review helpful:
By Steve from USA on 2020-11-18 12:46:36
Things I liked:
Readability of the BUIS is nice. It has held 200 Bar for two weeks before I tried to shoot this gem.
Things I would have changed:
Ii could NOT get the magazines to function -- It's probably me. The instructions aren't clear enoujgh for me; and, I'm too old to get this by osmosis. I think the 4 star accuracy rating I gave was because my mind was blown because the mags messed up on me. For me my Hatsan Vectis Lever action (repeater) is a single shot. I couldn't get all the pellets out of the mags without breaking them. I haven't broke them yet -- what's the cost of a few pellets, compared with mags?
What others should know:
Maybe the above should go here.