Ruger Mark IV Reviews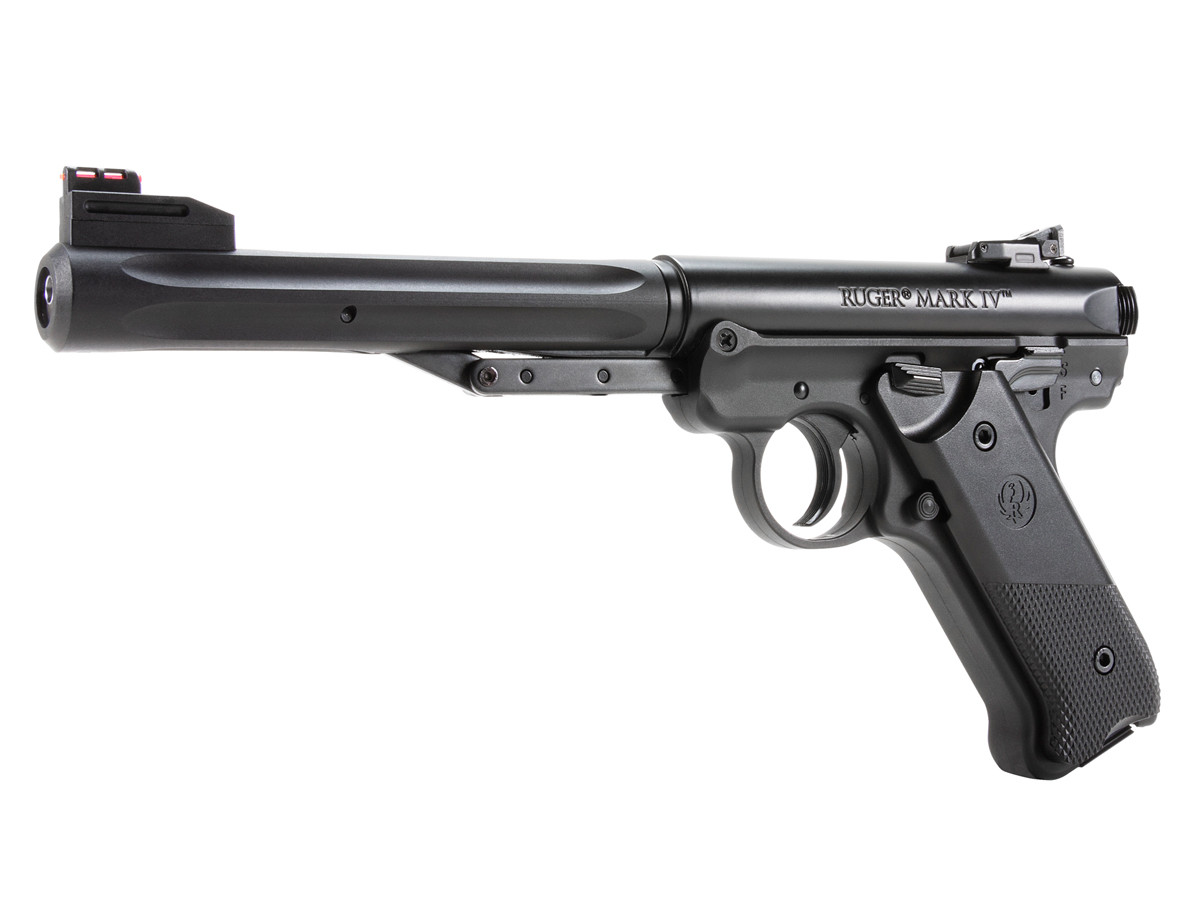 Average Customer Review
4.5
(62 reviews)
Create an online review   and share your thoughts with other customers
The most helpful favorable review
2 of 2 people found the following review helpful:
5.0 5.0
4.0 4.0
3.0 3.0
By zer0sanity from USA on 2022-04-26 14:48:54
Things I liked:
I like this pistol for the reasons I bought it for. I wanted a low power pellet gun for 10yd and under in-house or back porch plinking. i wanted a cheap little pellet pistol to shoot the umarex resetting pellet trap. this is the perfect combo for that.
Things I would have changed:
I would've put fiber optic sight on rear. I would've at least put a dovetail on it, something, anything to install aftermarket sight. IMPROVE TRIGGER!
What others should know:
The TRIGGER. your first 2,3, or 4 shots are gonna feel like youre pulling the trigger with the safety on. its bad. BUT IT GETS BETTER. its better to shoot from a rest. shooting from a rest with Excite wadcutters ($5tin)you can expect 1/2 groups at 5-7yds. 1in groups at 10yds. the trigger isnt good enough to get tight groups without a rest.
The most helpful critical review
1 of 1 people found the following review helpful:
1.0 1.0
1.0 1.0
4.0 4.0
By William on 2022-07-29 08:27:58
Things I liked:
the pistol has no power at 20 feet it JUST about dented a piece of pine wood
Things I would have changed:
I wasted my money had to purchase a CO2 pitol
What others should know:
YA do not buy this pistol