SIG Sauer M18 Airsoft Reviews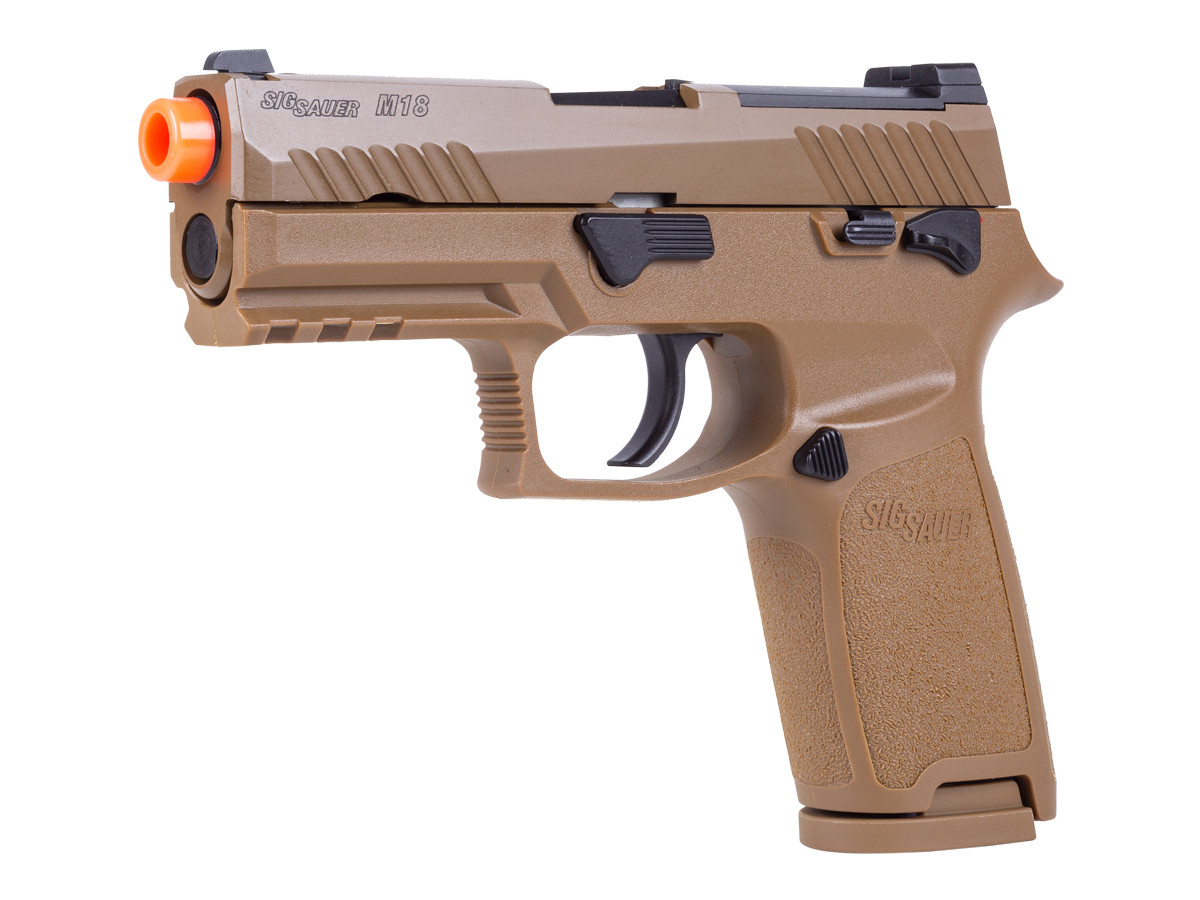 Average Customer Review
4.0
(24 reviews)
Create an online review   and share your thoughts with other customers
The most helpful favorable review
0 of 0 people found the following review helpful:
By Badboyt66 on 2020-07-28 01:08:33
M18 very real shoots on target buy one now!
Picked up today with extra (GG) Green Gas Clip/Magazine. Make sure to buy a speed loader it's easier to load the small BB's. I shot a few clips 21 rounds each was working on groups and thumb position. I purchased an extra clip. I'm waiting on delivery of my p320x5 Legion pistol and M400 Pro riffle. I'm a new shooter getting training and (CC) concealed carry license ASAP. I'm retired Military a 21 year Air Force Veteran. Overall appearance and fit & finish is very good, only thing I see wrong is due to a plastic pistol be careful during take down on the small plastic parts know how they fit and direction of removal. On the top of one spring is a plastic ring that only goes back on the guide rod one way. Don't take apart the gun more than is required in the manual. Thanks: Bad Boy T.
The most helpful critical review
0 of 0 people found the following review helpful:
By Kaylon on 2023-04-07 22:39:01
M18 - Cylinder Assembly for Airsoft
The Cylinder Assembly broke after 5 mags. And I can't seem to find a replacement part anywhere. Hopefully Sig will send me one. The firearm feels good in my hand, I just haven't been able to us it. If Sig sends me a new part, I'll update the review.