SIG Sauer MCX Flat Dark Earth Reviews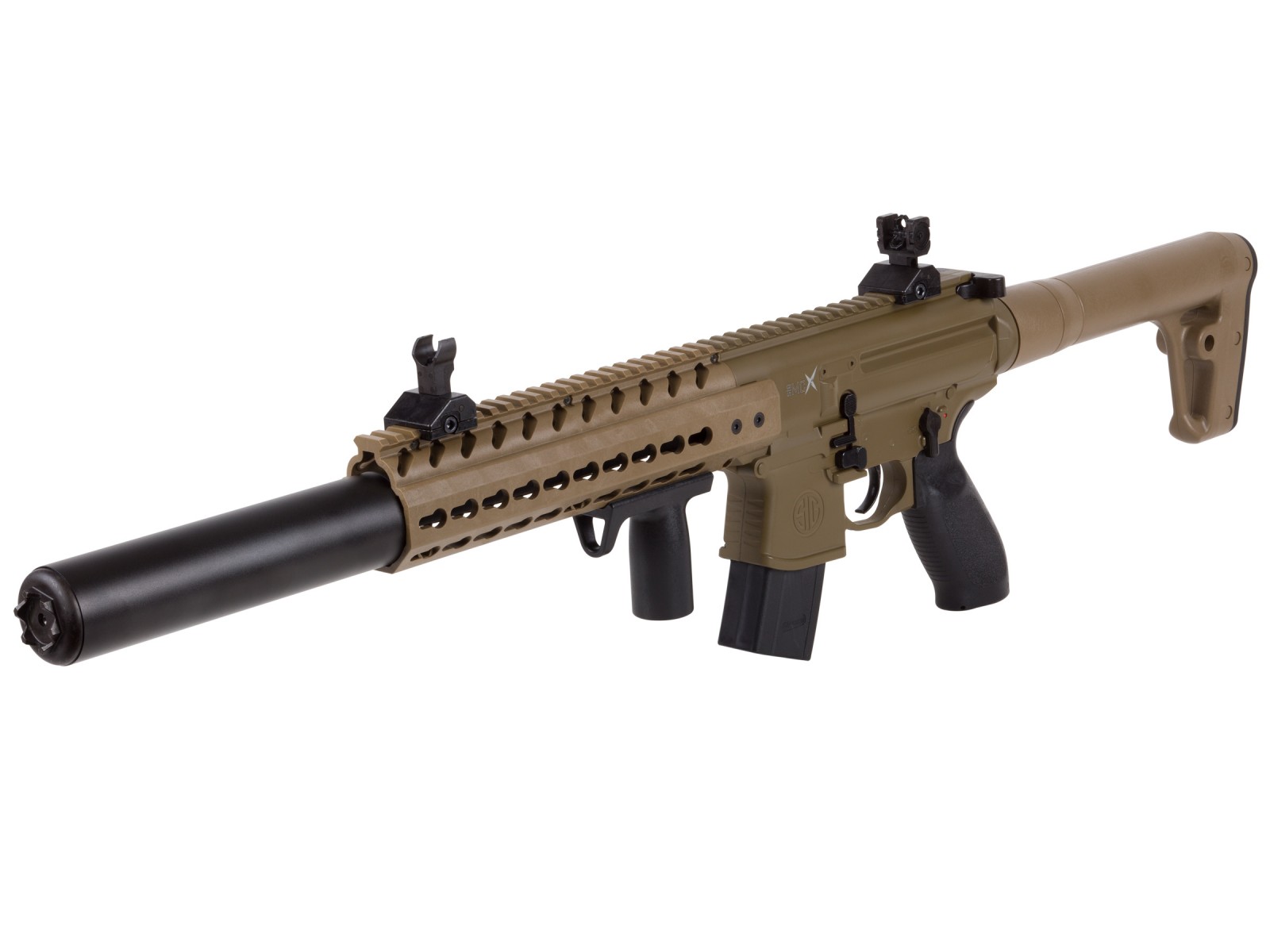 Average Customer Review
4.0
(28 reviews)
Create an online review   and share your thoughts with other customers
The most helpful favorable review
1 of 1 people found the following review helpful:
5.0 5.0
5.0 5.0
4.0 4.0
By Unknown Infidel from USA on 2018-06-09 14:33:13
Things I liked:
It has the weight and feel of an actual AR type platform. Feels good to my hands. Sights are fairly easy to adjust once I figured out how the strange looking tool that came with it works. It really is a 30 round rotary belt magazine. I carefully went over everything. Most of the AR parts are just for show and do not function but they do look like they would work. The hammer is fairly light and smooth so I won't complain about that. It's nice that it has a tool storage in the pistol grip. I was a bit worried I might lose that tool. The barrel shroud is metal and heavy so I'll need to get used to that. No real grumbles about it.
Things I would have changed:
The rotary belt you put pellets in I found a bit confusing. I had to be very careful to keep it oriented properly so I didn't load the pellets in the wrong way which could be a problem. I got to remember silver front white back.
What others should know:
Really nicely built gun. I have not been able to shoot it yet since 88 gram co2 is a hard thing to find where I live and I did not buy the pcp bottle kit.
The most helpful critical review
0 of 0 people found the following review helpful:
1.0 1.0
By Christian M. on 2023-01-02 19:52:57
My rifle just stopped firing
I received this rifle as a gift, and I may have put less than 100 pellets through it after when it just stopped working. After looking online, this seems to be a broader issue than just my rifle, and people are unsure of what to do. This is an odd occurrence from Sig. Every other Sig product I own works flawlessly. But the pellet rifle is a pass for now.