Umarex T.A.C. Reviews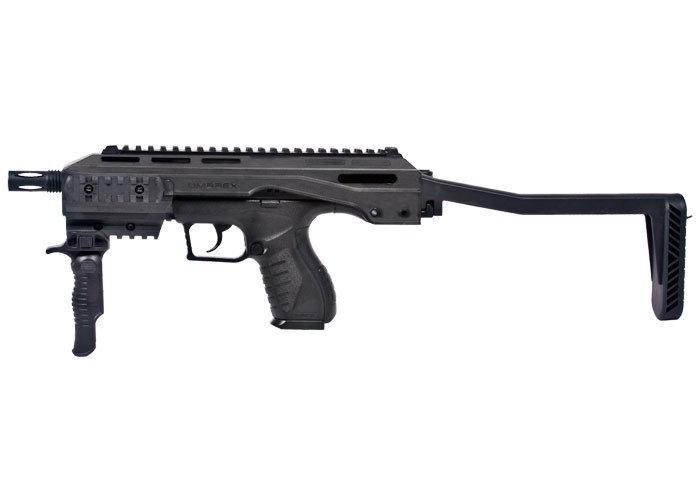 Average Customer Review
4.5
(24 reviews)
Create an online review   and share your thoughts with other customers
The most helpful favorable review
2 of 2 people found the following review helpful:
By troy from USA on 2013-10-22 16:42:10
Things I liked:
looks cool, lots of options for accessories, fairly accurate, just fun
Things I would have changed:
nothing
What others should know:
First I want to mention I read a couple reviews elsewhere on this item and both said the gun exploded when it was fired. When I received mine the first thing I did was check the pistol insertion and it was done wrong from the factory. The rail of the pistol should be inserted into the slot in the converter and mine was slid on top. Had I fired it without inserting it properly it would have blown the front off so please inspect before you fire any weapon. I'm sure it was just an oversight and I emailed Umarex about it and they seemed nice. Shooting this gun is very fun especially with a nice red dot and maybe a laser sight. I get decent accuracy but this gun seems to have more fliers than some of my other guns. I like the all metal, easy to load magazine it shares with the beretta elite II. The trigger isn't great it's a little heavy and has a long travel, but the break is crisp. This is because of the way it moves the barrel forward to pick up the BB but it makes it a little less enjoyable than some other guns with smoother triggers.
The most helpful critical review
0 of 1 people found the following review helpful:
By Dave08 from USA on 2013-12-19 15:45:57
Things I liked:
I like the folding stock and forward grip.
Things I would have changed:
The gun needs better sights and a more accurate pistol. I'm not sure if I got a bad one or not but all my paper targets looked like a shot gun pattern, just all over the place.
What others should know:
I returned the gun after having no luck with the accuracy. I know the gun is cheap but I still expected better accuracy. I used to own a cheap daisy bb c02 gun that had much better accuracy than this thing for less money.