Customer Reviews for Air Venturi 9mm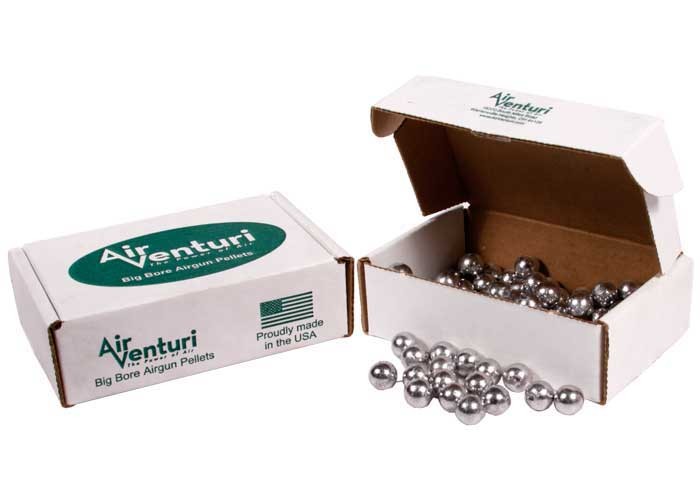 Create an online review   and share your thoughts with other customers
The most helpful favorable review
1 of 1 people found the following review helpful:
By Marduk Occulta from USA on 2013-05-16 21:09:43
Things I liked: Double the fun per box, compared with the 95 gr hollowpoints. 1-1 1/2" patterns at 30-35 yards in Evanix Rainstorm 3D Bullpup.
Things I would have changed: Idk if they can fit any more in the box...
What others should know: These were a little funny to load in the mags but they're a go-to for practice, plinking, etc. They penetrate better than the big slugs, minus the expansion of the hp pellets.
The most helpful critical review
0 of 1 people found the following review helpful:
By Ryan from USA on 2019-01-14 20:08:19
Things I liked: Nothing
Things I would have changed: Quality checks. I would not shoot these out of my gun bc all of the pellets are not perfectly round. Every pellet in the box had mold marks on them that would destroy rifling on my barrel
What others should know: Dont buy these. Go for any other pellet. I love the brand just hated this pellet in peticular