Customer Reviews for H&N Baracuda Match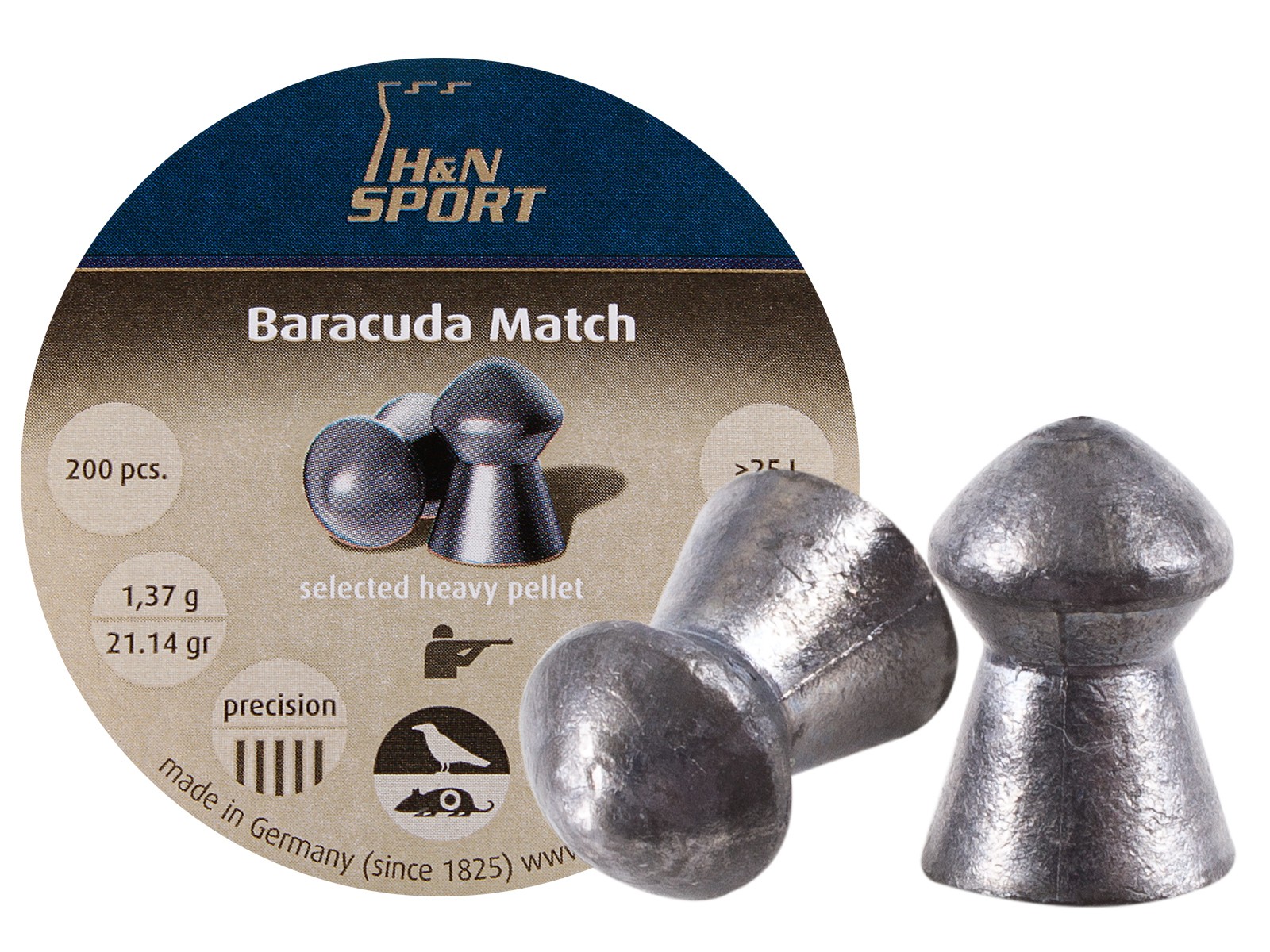 Create an online review   and share your thoughts with other customers
The most helpful favorable review
2 of 2 people found the following review helpful:
By Casey from USA on 2017-04-27 01:40:22
Things I liked: I'm very pleased with the performance of these 5.53 Baracudas
Things I would have changed: 500 count tin and lower the price. These are $28.63 higher than JSB 18gr per 2,000. That's like robbery almost.
What others should know: Only 1 out of 4 tins of JSB heavies have been cutting the mustard for me recently so I took a shot and bought these in every size. My barrel happens to like 5.53 head size the best. So far 4 out of the 5 tins of 5.53 Barracudas that I have tried have all shot great and they have shared the same point of impact as well. I'm very happy about that. I'm just not thrilled with how much they cost.
The most helpful critical review
0 of 0 people found the following review helpful:
By T.J. from USA on 2016-09-06 12:35:24
Things I liked: The price of the pellet is good compared to others.
Things I would have changed: I wouldn't change anything with this pellet. I'll cover the major deficiency in the "Anything else airgunners should know?"
What others should know: If you own a Benjamin Armada DO NOT BUY THIS PELLET. The end of the bolt that pushes the pellet from the speed loader into the chamber is the perfect diameter for the end of the pellet. As in it pushes the pellet into the chamber but holds it so well that when you fire it doesn't come out even with 2600 psi. Rather when you pull the bolt back to rechamber another round you pull the round through the speed chamber into the receiver itself and jam the gun. The only way to clear it is to remove the receiver assembly to clear out the pellet(s). I can't speak for the accuracy of the pellet or damage it does as everyone I used (about 3 of them) never made it through the barrel. Gamo's work well and the customer rep recommended JSB which they are sending me to compensate for the 2 tins of this product I purchased. Pyramid Air customer service was A++ in helping me with this issue.