Customer Reviews for JSB Exact Beast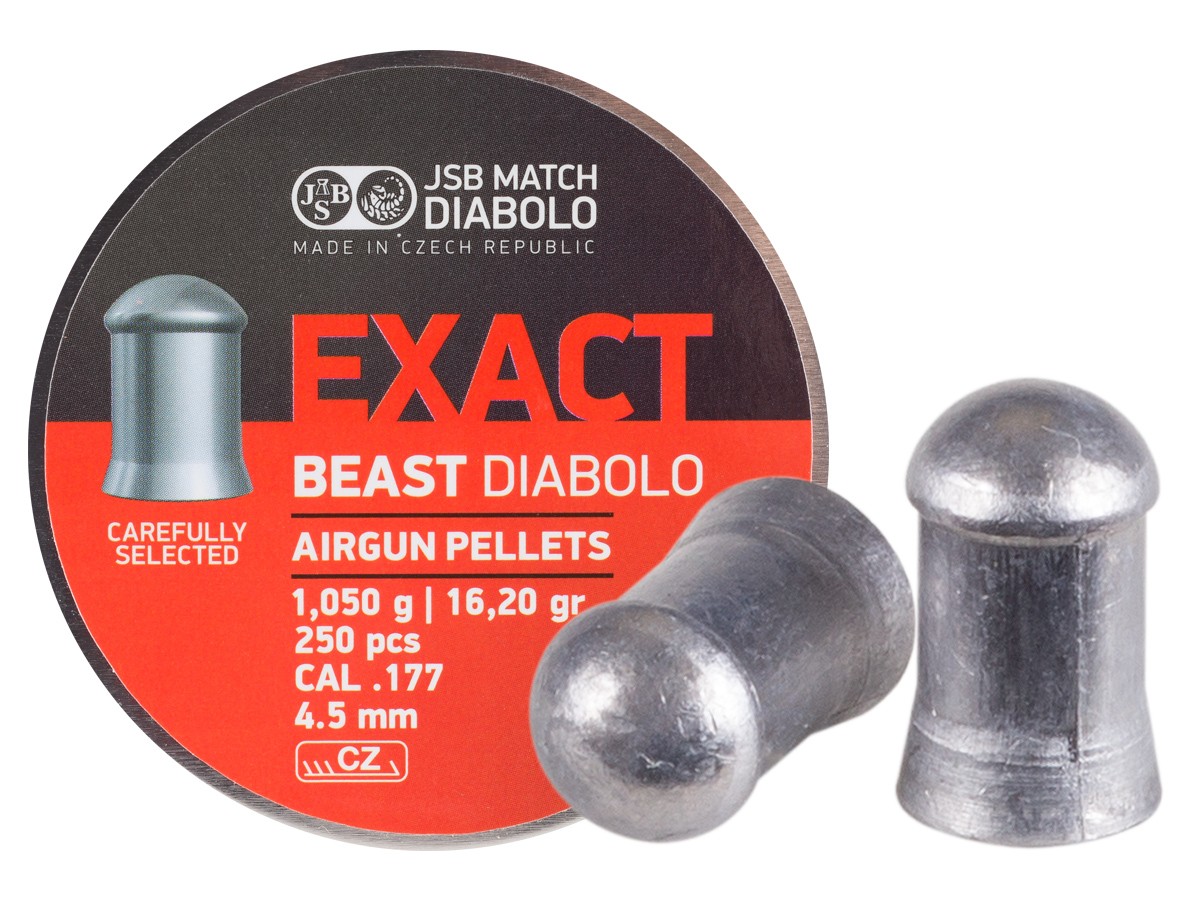 Create an online review   and share your thoughts with other customers
The most helpful favorable review
2 of 2 people found the following review helpful:
By phillip from USA on 2015-03-27 19:24:25
Things I liked: This pellet is awesome in my marauder...accurate,quite and uniform. The jsb 10.34 and the 8.44 are also great pellets,but this one has the weight and the knock down power as the .22 cal. marauder using the 18.13 gr. grain pellets.I get 1/4" groups @ 25 yards and sometimes closer...good job JSB,very uniform pellets.
Things I would have changed: make 500 cts.at slightly lower price.The value for the money is ok.
What others should know: The size of the pellet and the quietness of the gun makes shooting squirrels like popping balloons...awesome.
The most helpful critical review
0 of 0 people found the following review helpful:
By LEE from USA on 2018-03-24 15:42:42
Things I liked: While doing an accuracy test for my new Gamo Whisper CFR under lever air rifle, this pellet's accuracy was horrible with 8" groups at 15 yards. The rest of my pellet testing of 14 types of pellets from 5 makers was done at 25 yards, but I discontinued shooting these pellets and would not shoot them past 15 yards. Size and shape was consistent, that's way the 4 stars there, but overall rating was 1 star for accuracy and 1 star for value since I have 240 pellets that I will not shoot. Does anyone else have the same results?
Things I would have changed: For me, I would discontinue sales unless someone else has a better experience.