Air Arms Diabolo, .177 Reviews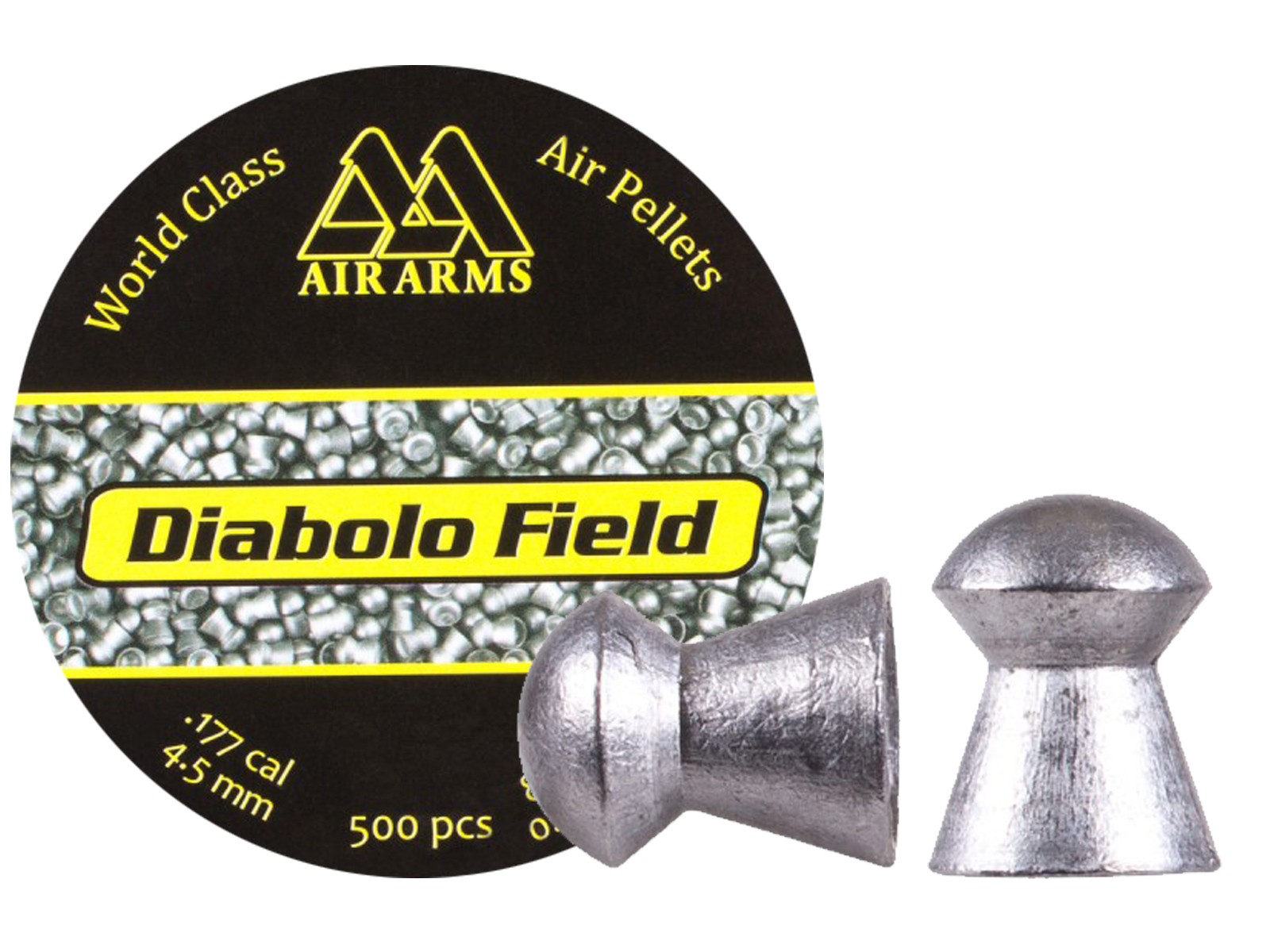 Average Customer Review
5.0
(76 reviews)
Create an online review   and share your thoughts with other customers
The most helpful favorable review
2 of 2 people found the following review helpful:
By Peter from USA on 2011-10-07 10:04:19
Things I liked:
At last, I have found the 'magic bullet' for my Crossman Extreme G-1. It is the first pellet (after purchasing 6-8 others) that fits in the barrel like a well tailored glove. Every pellet slips in beautifully. With my first tin I am bragging most strikes within 3/4 inch at just under 25 yds. Those that falling outside this dimension, I suspect are due to my hold that to pellet size/weight differences. A penetration test against the next leading contenders at 12 yds suggested that this pellets was better also at making its way into the pages of an old encyclopedia.
Things I would have changed:
Absolutely nothing.
What others should know:
PryamidAir should consider offering more custom sampler packs of identical caliber pellets to save shooters time and money at finding the 'magic bullet'. for their guns. No fair making them buy an extra $40 - $60 of poorly performing pellets.
The most helpful critical review
0 of 0 people found the following review helpful:
By Thomas from USA on 2021-03-06 13:42:47
Things I liked:
Well packaged, clean, very few deformed skirts.
Things I would have changed:
If claiming to be 4.52mm headsize? shouldn't these measure close to the advertised/marked size? Using a quality digital caliper and checking its' operational measurement against a mm scale, I found these pellets to much smaller headsize than 4.52mm. After measuring at least 2-3 dozen pellets randomly removed from the tin, NOT a one measured 4.52! Most were 4.46-4.48. Very disappointed.
What others should know:
These pellets did not shoot well from my R9, they loaded very loosely, which alerted me to measure the headsize, finding they were (all that I measured) much smaller than tin marked/advertised.