Air Arms Falcon, .22 Reviews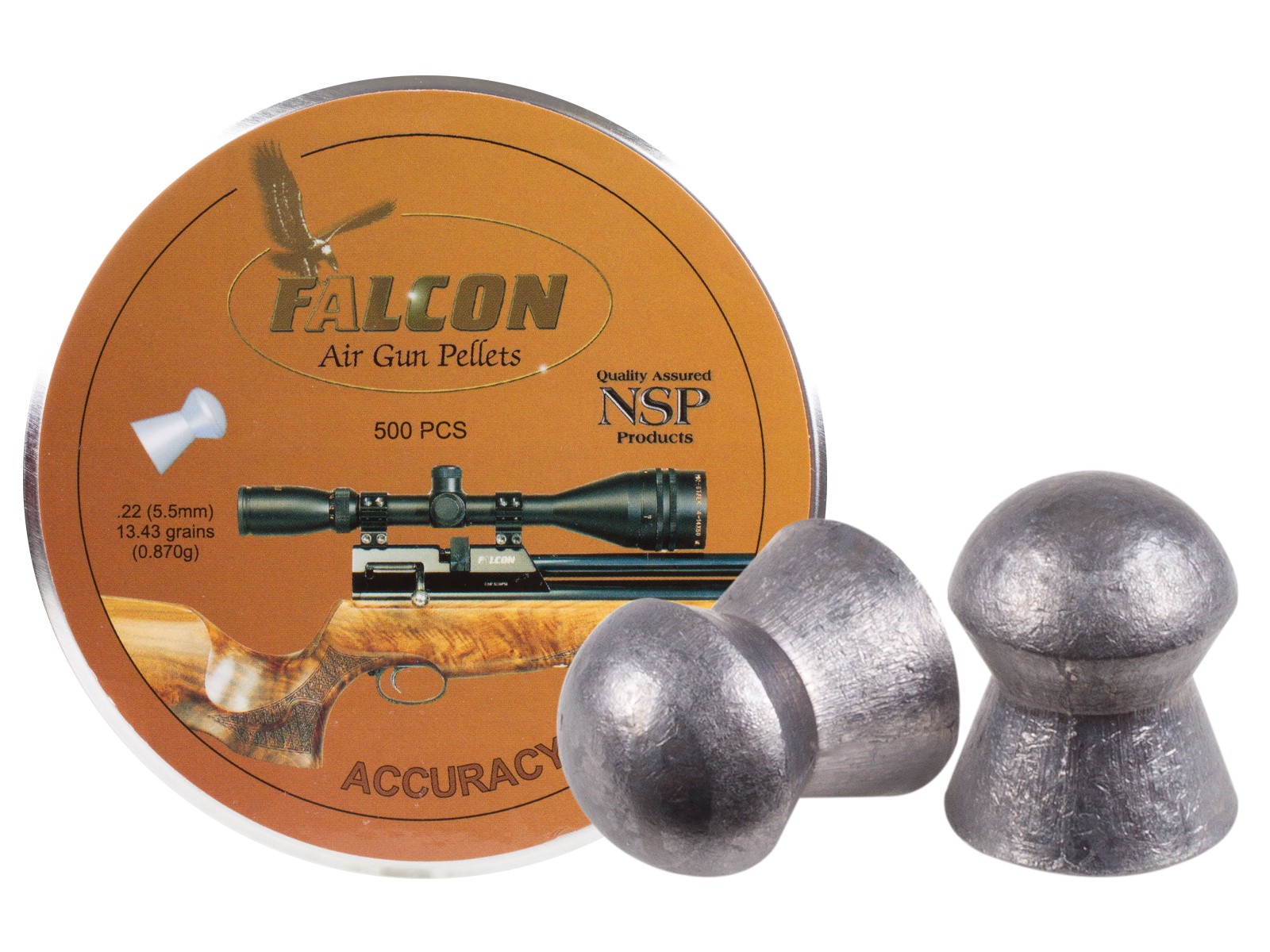 Average Customer Review
4.5
(81 reviews)
Create an online review   and share your thoughts with other customers
The most helpful favorable review
3 of 4 people found the following review helpful:
By John from USA on 2016-03-06 21:16:41
Things I liked:
The domed shape head and the weight makes this pellet perform well when shot from my .22 cal. Umarex Octane. This pellet is also quite accurate. I recommend this pellet and I would buy it again under circumstance.
Things I would have changed:
Make the price more economical.
What others should know:
I have a tin of JSB Jumbo Exact RS 13.43 Grain Dome pellets. I have read that the JSB and the Air Arm Falcons were/are the same, including the tin, pellet count, and weight. Only difference appears to be the label on the tin. I examined both pellets carefully and could not see the difference. I chronographed these two pellets using strings of five consecutive shots from each tin. This happened on three different occasions. The Air Arms Falcons had a higher fps velocity by an average of 25 fps over its twin pellet the JSB RS. After about thirty rounds shot in strings of five, not one JSB had a higher fps. There has to be an unseen difference. Both pellets were equal in accuracy. They were shot in the same weather conditions when I conducted the comparison. The five shot falcon string used in this re view had a high of 820fps, a low of 808fps, with extreme spread of 12fps. The weather temp was 46 degrees. Shot with .22 cal. Umarex. Octane. Shot at a 3" target from 70' away.
The most helpful critical review
0 of 0 people found the following review helpful:
By mark from USA on 2015-02-17 17:22:38
Things I liked:
cheap
Things I would have changed:
lots of deformed pellets, groups way left in a 2 inch shotgun pattern at 20 yards.
What others should know:
This was with a Marauder pistol at various tunes. just didn't work out for me. your mileage may vary. Seen reviews where these are the cats ass for the Marauder Pistol.