Copperhead .177 Cal, .177 Reviews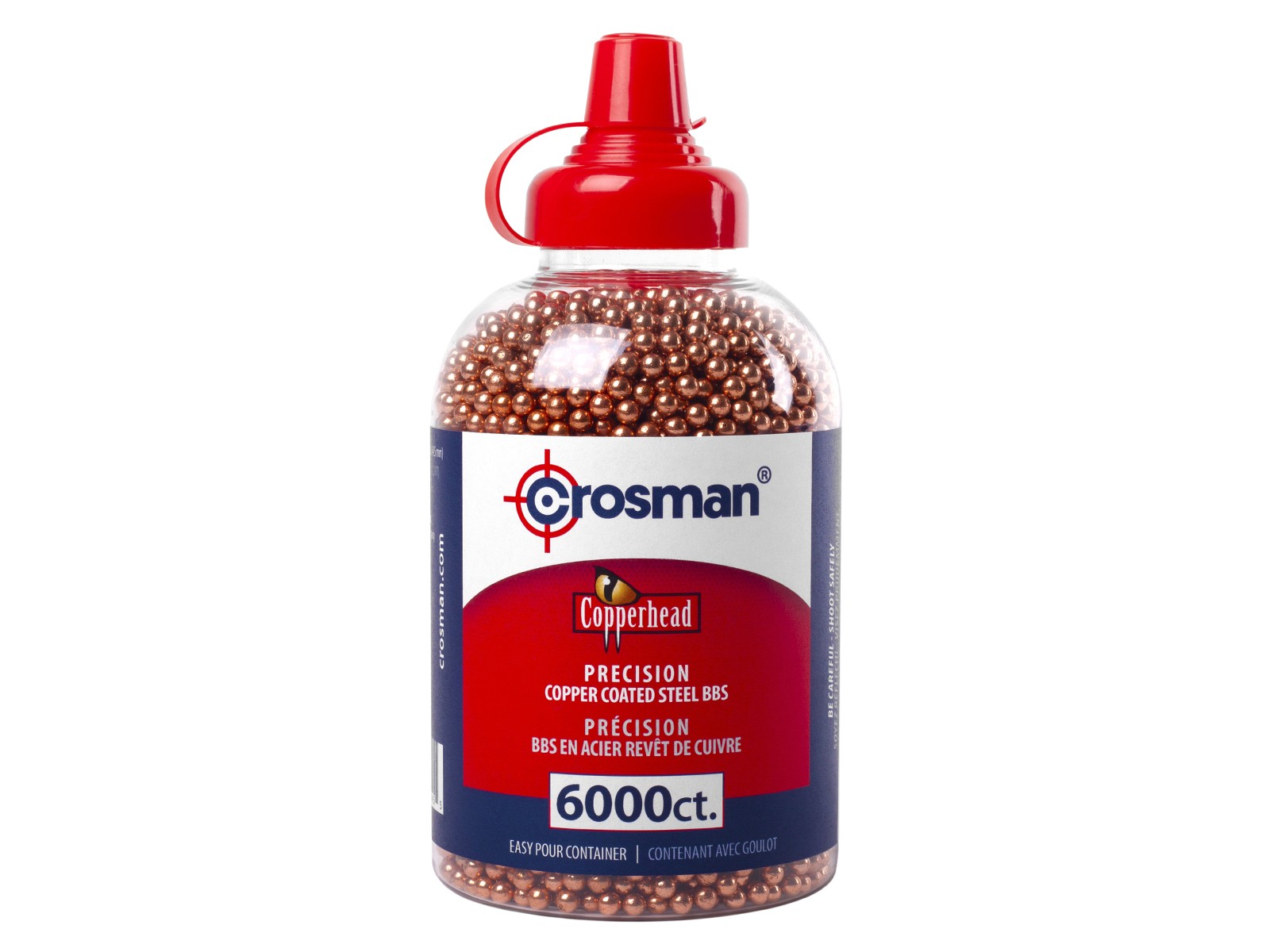 Average Customer Review
4.5
(97 reviews)
Create an online review   and share your thoughts with other customers
The most helpful favorable review
2 of 2 people found the following review helpful:
By Mark from USA on 2012-06-24 12:01:26
Things I liked:
These BB'S are of top quality, smooth and clean. I been buying Copperhead BB'S since I can't remember when, and I'm sprouting gray hair. When you need an accurate ammo look no further then Copperhead!!
Things I would have changed:
The loading spout could be redesigned for easier use but thats it.
What others should know:
Don't store in damp environments.
The most helpful critical review
1 of 1 people found the following review helpful:
By Brian from USA on 2021-03-07 15:47:05
Things I liked:
They look so pretty when they were new...
Things I would have changed:
Fix it so they don't rust and have the copper peel off and look like crap after they sat on the shelf in the garage for a few weeks the entire bottle was completely worthless and unusable. Not much value in something that you can't use and have to throw in the trash
What others should know:
The daisies are a much better bb and are highly superior for accuracy too. I also like the black Hornady brand. I have a piece of tempered glass 18 in Long and 10 in wide and I put it on a table with a towel underneath it and put a pencil on one end and then let the bbs roll down to the other end. If they make it all the way to the end without going off the side like the crossman's do because of the little flat spot they have then that proves that they are round without flat spots and that will make a big difference especially when you shoot them at 700 ft per second from a rifle that has a rifled barrel. My little Daisy 880 pump will shoot those things out to 30 yards and be able to hit beer cans all day long. The crosmans won't do half that distance!