Gamo Rocket .177, .177 Reviews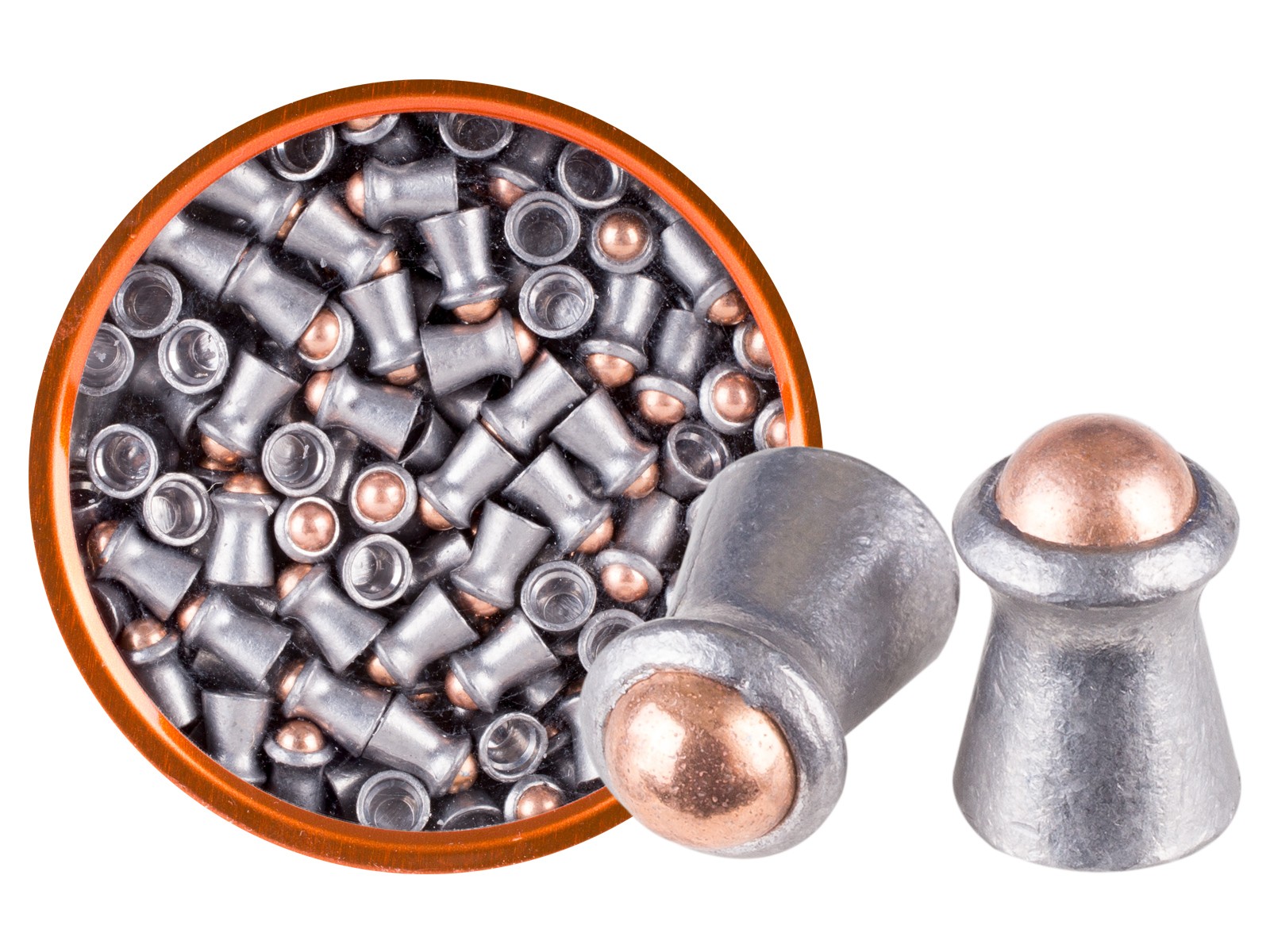 Average Customer Review
4.0
(138 reviews)
Create an online review   and share your thoughts with other customers
The most helpful favorable review
1 of 1 people found the following review helpful:
By steve from USA on 2008-06-28 16:32:41
Things I liked:
I started using these a few years ago. I wrote an earlier review on how well these worked on raccoons that we have a problem with in my neighbrohood. I always take head shots for a quick as possible kill and at close range. I reciently recovered a few skulls. Sounds gross but they were clean and I soaked them in bleach. I wanted to see exactly how well these things were penetrating. Needless to say i wasnt dissapointed. The .177 was making quarter inch holes in the top of the skulls. Some had even exited out around the mouth. I have recovered several pelets and they seem to colapse in when hitting a hard object. The bb dislodges from the led. I am glad I tried these and for what I use them for they are excelant!
Things I would have changed:
Casting looks cheap, not smooth around skirt.
What others should know:
Dont know how they do long range.
The most helpful critical review
0 of 0 people found the following review helpful:
By AirGunBug from USA on 2017-03-15 13:28:59
Things I liked:
Great idea, but...
Things I would have changed:
Main thing: Quality control! I went through my tin (albeit I selected these as a Free tin from PA since I was ordering several others) several years ago [2013], but what made me come out now to comment is I found my little baggy of deformed pellets which made up nearly a third of the whole tin. The skirts were either dented or completely deformed, several of the little penetration balls were offset from center and I even had few where there were two balls jammed in as if the machine forming these had a glitch. I know Gamo wants to market their own ammo for their specific guns so the shooters can get to that near stated FPS, but these would work much better if sunk into lead and a heavier grain. Those that did work couldn't handle high FPS and were all over the place! My brother-in-law tried these a few months ago (2016) and he had the same issue. Great idea, but I think Gamo should stick with making rifles and putting their monies into perfecting those instead of ammo.
What others should know:
If you care to try them, I recommend selecting them as a Free tin if you are ordering multiple ones from PA. If you have a good power-plant in your air gun, go for heavier pellets if you are looking for accuracy, consistency and knockdown power; these light things are great for making your air gun sound like a rimfire, but that's about it.