H&N Field Target, .22 Reviews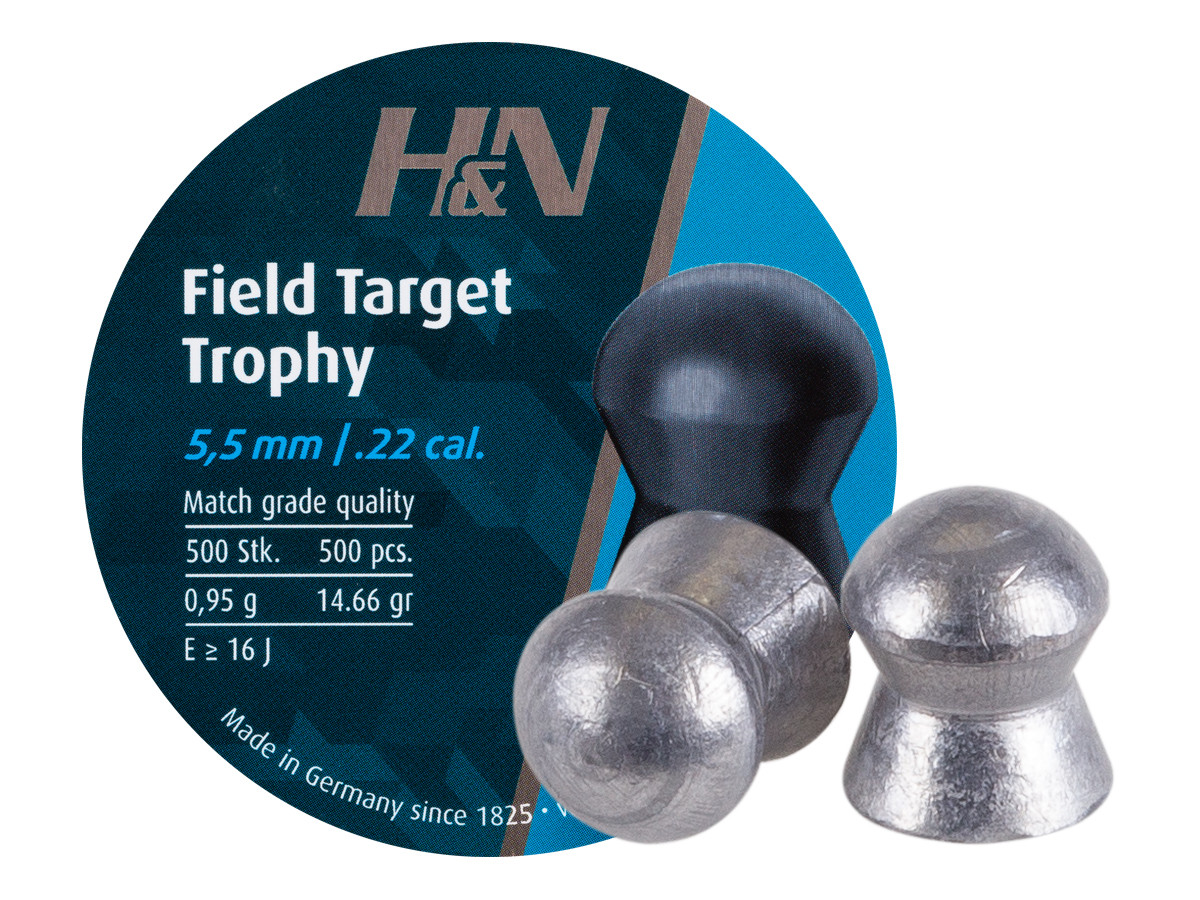 Average Customer Review
4.5
(62 reviews)
Create an online review   and share your thoughts with other customers
The most helpful favorable review
1 of 1 people found the following review helpful:
By Md from USA on 2011-12-05 13:29:52
Things I liked:
These pellets are AWSOME in my spring gun. I am getting almost 100% of the velocity advertised for my gun, with a pellet .36grains heavier than rated.
Things I would have changed:
PRICE! And a wider selection of weights.
What others should know:
The pellets are the fastest of all the 14.66gr. at 70' or warmer. Closer to freezing, and the 5.53mm edged ahead a bit. The 5.55mm was too tight for my gun at any temp. A properly tight fit in spring guns is critical to achieving full power.
The most helpful critical review
0 of 0 people found the following review helpful:
By Ross from USA on 2021-06-22 07:23:05
Things I liked:
Packaged perfectly!! Nobody packs pellets like Pyramyd! Pellets looked great, no damaged skirts, all looked great but.....
Things I would have changed:
Here's the big BUT ....out of 500 pellets 433 measured 5.53 and smaller, some much smaller. I have never had more than 10% of any H&N pellet tin measure undersize. I enjoy the ritual of running my pellets through my Pellet Gage because the results are so rewarding but this was a very disappointing time. My Diana 48 likes it's pellets best 5.54 and in the 15gr range.
What others should know:
I in no way fault Pyramyd! Something went wrong at H&N. These pellets were back ordered for some time so I guess QC took a day off to ship and sacrificed precision to meet quota. I have a T.R. Robb pellet sizer and a bunch of 5.55's that range 5.57 down to 5.55 I can size down but I can't size them up. The 5.55's are back ordered but Pyramyd is shipping me some at no cost when they are available. Pyramyd is the best! I have a Crosman Optimus that eats up 5.55 and up. By the way I think the Optimus is a great platform to explore tuning. Mostly steal and wood, plenty of information on the web, (Charlie Da Tuna is a wealth of info for the novice, get his trigger) not so expensive that voiding ur warranty is an issue if ya botch the whole thing. Get a GOOD scope, I have a Nikon EFR and a drooper mount, the Optimus will eat lesser scopes but it's crazy accurate when tuned to 20 yards!!!