JSB Diabolo Exact, .25 Reviews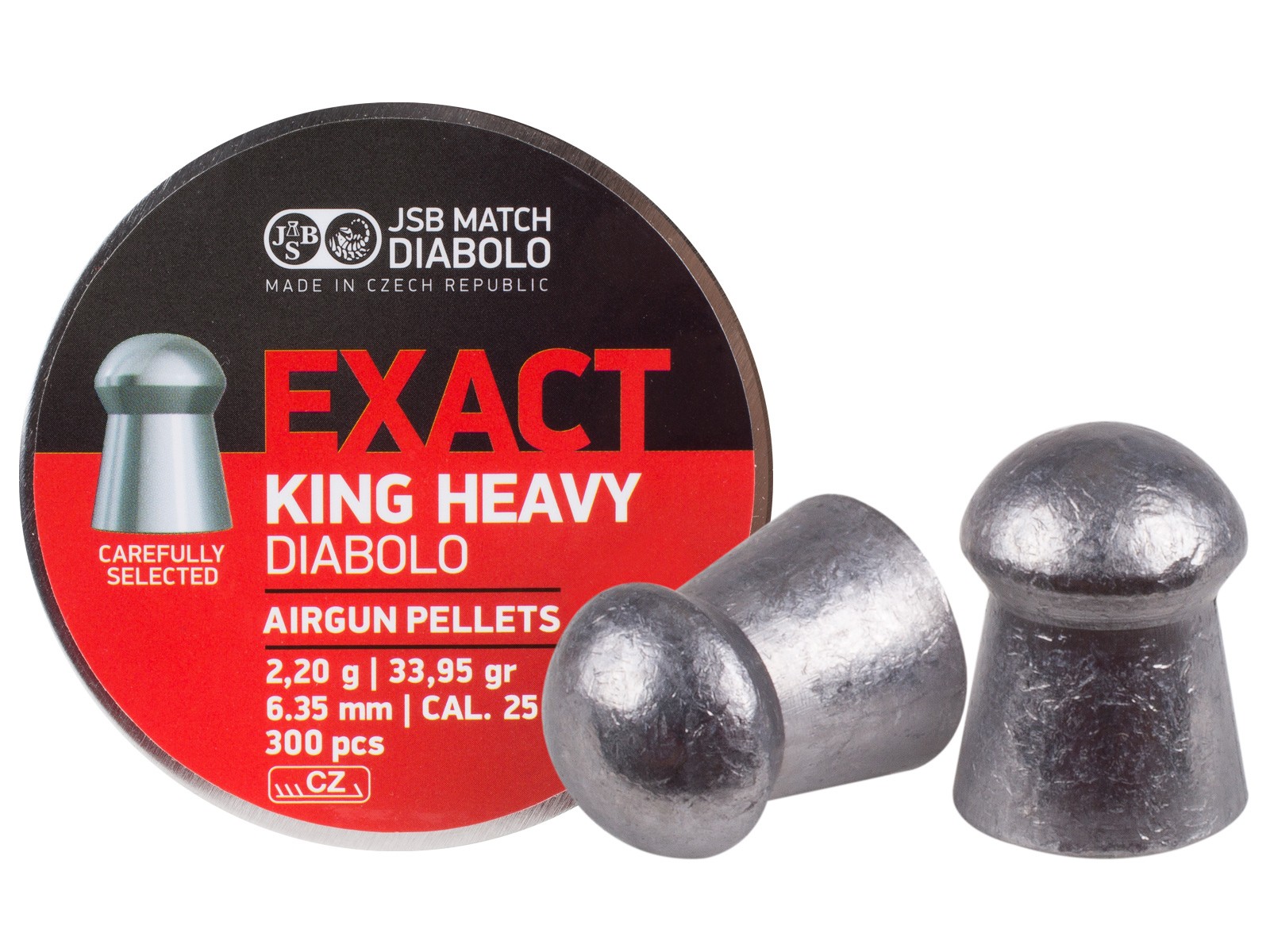 JSB Diabolo Exact Review
5.0
(60 reviews)
Create an online review   and share your thoughts with other customers
The most helpful favorable review
1 of 2 people found the following review helpful:
5.0 5.0
5.0 5.0
5.0 5.0
By Terence from USA on 2016-11-21 10:12:18
Things I liked:
Everything about this pellet is perfect. By far the best, most accurate . They even look better than other companies or manufacturers pellets. high precision pellets. No other company should even be allowed to say that their pellets are HIGH PRECISION or MATCH GRADE except JSB!!! THERE is no other that comes close.
Things I would have changed:
NOT A DAMN THING
What others should know:
FOR THE .25 caliber HATSAN BT65QE it is the only pellet to use. I was ready to return my HATSAN BT65QE until the JSB's arrived. I love my BT65QE 10 times more than my marauder ..22 & I never thought I would ever say that.because I could hit crows out to 120 yards with the Marauder with a little luck on a calm day but the BT65QE .25 caliber is legitimately lethal out to 150+ yards.. Without JSB's my target at 40 yards looked like I fired a 12 gauge bird load at it. Maybe a 7.5 inch groups if even that small with H&N GRIZZLIES and STOEGER points but with JSB's 1\2 or .5 inch groups out to 60 yards. I imagine I can get 1.5 or less out to 100 with these on a calm day with luck and no flyers. Lord knows (so do the crows) 150+ yard kill shots on crows are not just possible definitely doable even for an average shooter with a good scope
The most helpful critical review
0 of 0 people found the following review helpful:
3.0 3.0
5.0 5.0
3.0 3.0
By John from USA on 2021-06-28 10:16:34
Things I liked:
First, I really like JSB pellets and find they are the most accurate in my guns. However, my latest purchase is causing me a lot of work. I bought two tins of 300, lot number M72/09, and the weight spread goes from 33.5 to 35gns! I am sorting them into .2 grain batches. Normally, the spread is not bad and I can sort into .1 batches. Additionally, compared to my previously purchase ammo, the skirts seem to be rough as if the machinery dies that cut the pellet are wearing out. I don't know how well they will shoot as I have my guns apart for some mods and probably won't get to shoot them for a couple weeks. If possible, I will update my review after I shoot them.
Things I would have changed:
Replace the worn out dies on the pellet machine.