JSB Match Diabolo, .20 Reviews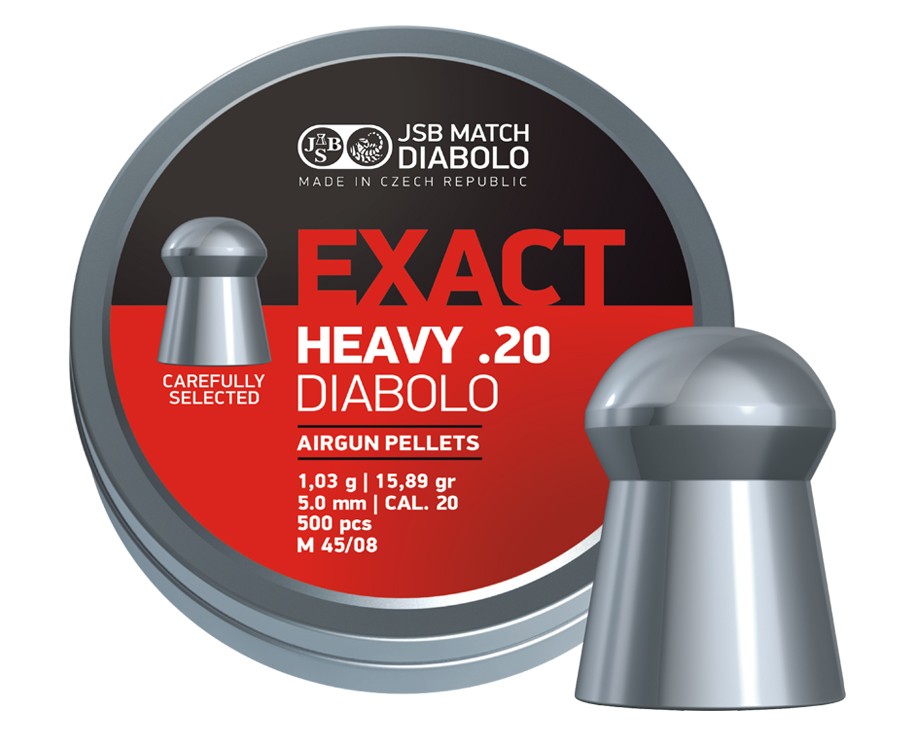 Average Customer Review
5.0
(28 reviews)
Create an online review   and share your thoughts with other customers
The most helpful favorable review
1 of 1 people found the following review helpful:
By Airgun Papa from USA on 2019-05-12 10:21:16
Things I liked:
I am one of the .20 caliber fanatics that wishes it were popular enough to garner the attention of the industry to supply more guns and ammo across the spectrum of products offered today. (A .20 caliber Benjamin Discovery or even better, Benjamin Fortitude; Beeman P-3 or at least the P-17; Benjamin .20 caliber P-rod and Crosman 1320 pump pistol, to name just a few.) So I was delighted to see a new offering in this caliber as over the past several years I have watched the number of ammo options shrink drastically and this one has proven to be a superb option with excellent accuracy from my Beeman R-9 which delivers consistently small groups at 625 fps. Thank you JSB.
Things I would have changed:
If possible, the market for .20 caliber products to allow pricing to drop into line with .22 caliber offerings. Prices are almost universally higher for both guns and ammunition in this caliber which can't help to motivate an increase in sales. My experience is pretty extensive in the use and comparison of the .20 and .22 caliber guns and ammunition. Both are excellent performers but the .20 caliber does show a slight edge in ballistic performance with a tendency to retain velocity downrange and also shows a little better penetration with pellets of equal weight. That is another aspect of the .20 that I like; its ammunition weights are nearly on a par with the offerings in .22 caliber and if the market encouraged more innovation, I believe the higher sectional density of the ammo would allow more realization of the benefits of that fact.
What others should know:
This is an excellent offering by JSB, but you will likely need a gun with the capability to produce at least 600 fps to allow the benefit of its weight advantage to show the increased lethality on small game. The PCP guns by Air Force, the Sheridan "Streaks" and the break-barrel guns with the sufficient power to give higher velocities will show this to be possibly the best .20 caliber ammo offering for hunting on the market today. I am stocking up on it to have plenty for the future and hope enough others do also to make this a profitable venture for JSB and encourage other new products to be made available as well.
The most helpful critical review
0 of 0 people found the following review helpful:
By George from USA on 2022-03-12 21:28:02
Things I liked:
Slightly heavy than standard pellets, great for small game/ pest, stops them in their tracks!
Things I would have changed:
I wouldnt change anything, good for Sheridans and older break barrels!
What others should know:
Great product