JSB Match Diabolo, .22 Reviews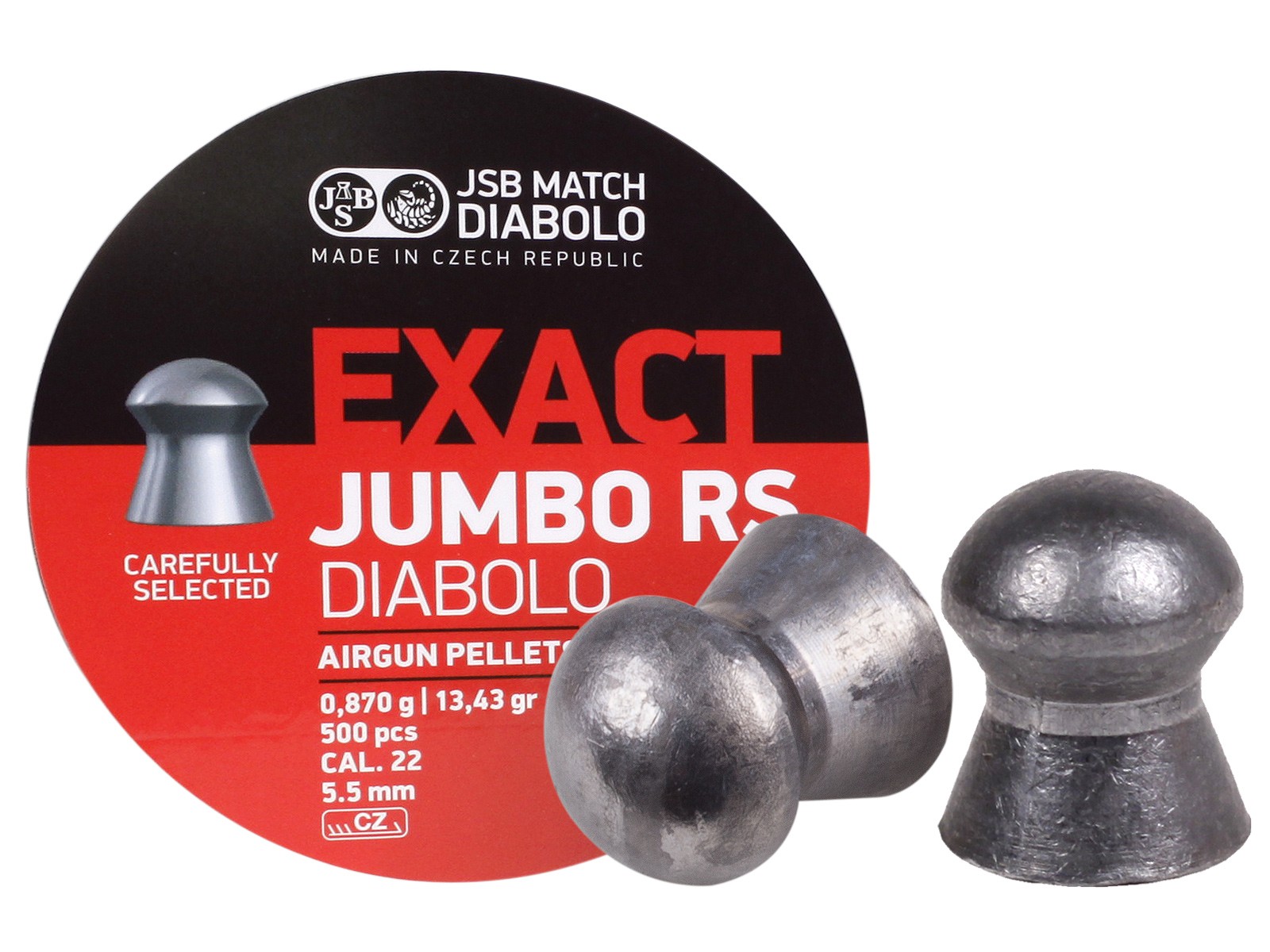 Average Customer Review
4.5
(123 reviews)
Create an online review   and share your thoughts with other customers
The most helpful favorable review
1 of 1 people found the following review helpful:
By tom from USA on 2010-01-16 19:13:49
Things I liked:
Mac 1 Hunter #54. I bought too many (12) tins of these, I was worried maybe poor choice. They finally got here and I have had time to try them...Outstanding JSB Quality...nuff said. I am shooting chips off of 1" pvc pipe stuck in the ground at 70 (with a tape measure) YARDS! These fly as straight and true as the next three weights above them! Consistent sizing is same as those also. Good groups in RWS 34 also. Can't wait to use 'em up!
Things I would have changed:
You're kidding, Right?
What others should know:
Skirts are delicate and soft, must be thin for light weight. PA foam shipping minimizes damage but these travel a long way so give a bit of slack guys. Very few damaged. Seat them with round end of ink pen and they still do pretty well. Maybe 5-10 bent per tin. Pretty good if you know how shippers treat packages. I Will Buy More!
The most helpful critical review
0 of 0 people found the following review helpful:
By Tom from USA on 2022-03-12 07:18:40
Things I liked:
Was a good brand
Things I would have changed:
The skirts were all bent. I will not buy them again. Very cheap made
What others should know:
They must of been in a hurry when they made these pellets. They were all junk