JSB Match Diabolo, .177 Reviews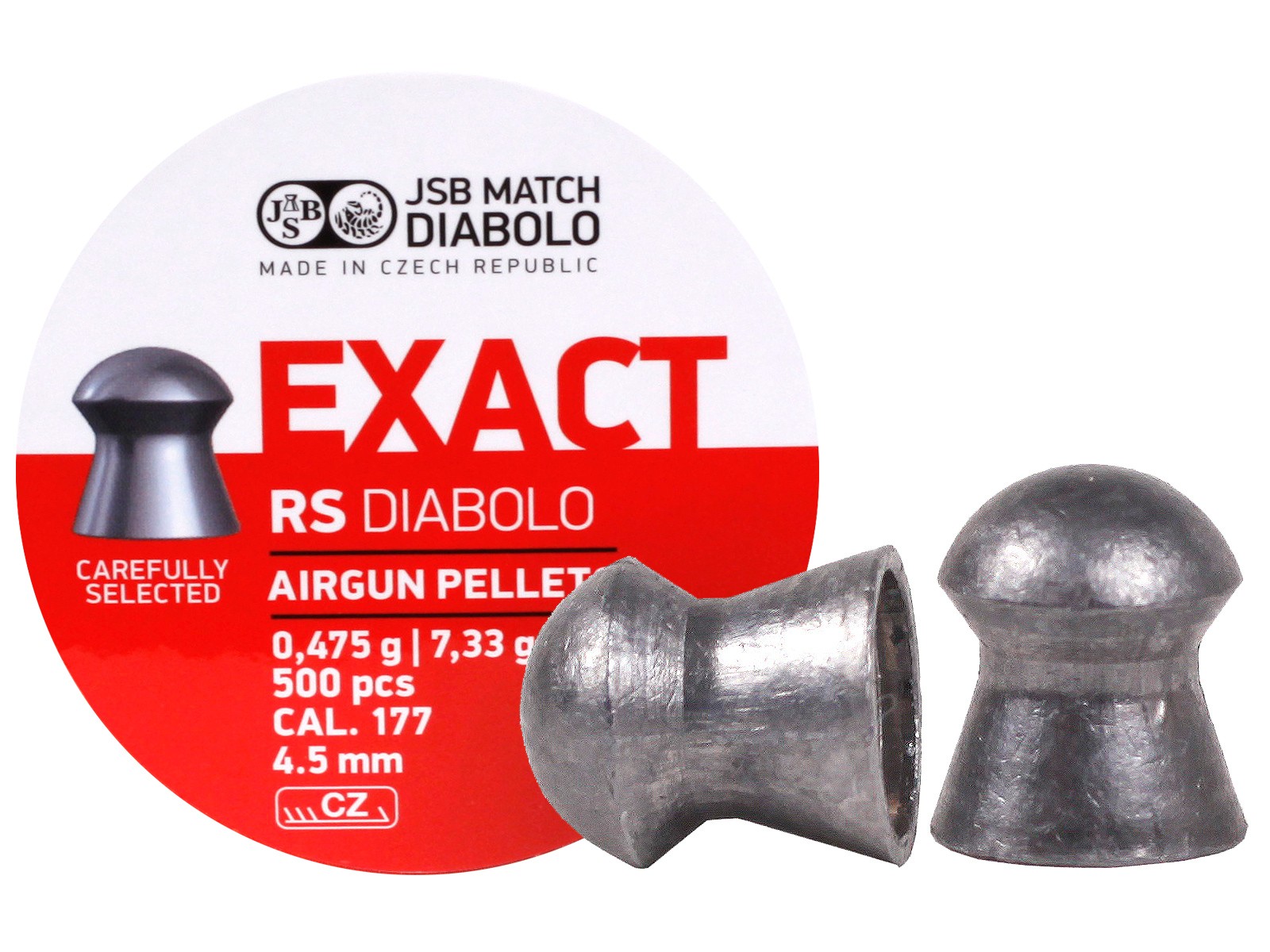 Average Customer Review
4.5
(114 reviews)
Create an online review   and share your thoughts with other customers
The most helpful favorable review
3 of 3 people found the following review helpful:
5.0 5.0
5.0 5.0
5.0 5.0
By Ronald from USA on 2014-01-13 11:44:02
Things I liked:
Fairly consistent pellet weights, easy pellet insertion and uniform unbent pellet skirts.
Things I would have changed:
Screw top lid on container.
What others should know:
I bought these pellets primarily for plinking with three match pistols. A Feinwerkbau 90 Match, Beeman/Diana "Original" Mod.10 Match, and a Russian Bikal IHZ-46M Match. The only reason that I mention the makes of the pistols is because two of them are spring air and one is a single stroke pneumatic but they are all recoilless which gives them superb accuracy. Also, all three pistols have Leupold/Gilmore 1 moa Red Dot sights which also helps to improve their accuracy. Normally for match shooting I use RWS R10 7.0 Grain Match pellets. If I bench mount these pistols and use R10's, I am able to get one hole targets at 10 yds. and the hole is not much bigger than the pellet. This is especially true with the Feinwerkbau and Diana. However when I used the JSB's Exacts, at 10 yds., I found that they will also give me just slightly larger one hole groups than the R10's (no kidding). When shooting both R10's and JSB's bench rest at 20, 30 yards and (even at 40 yds. just for grins), there is no contest. The JSB's beat the R10's by a fair margin for for both accuracy and less pellet drop. but that was to be expected or was it. One last note: Finally I tried these pellets in a Feinwerkbau 300S Match Rifle at 10 yds. and things got even better. One hole, 5 shots .190 dia., not to shabby for a dome pellet. These are now my PPP's (plinking pistol pellets) of choice and maybe after further testing, even for some of my slower rifles. Give'em a try.
The most helpful critical review
0 of 0 people found the following review helpful:
1.0 1.0
1.0 1.0
1.0 1.0
By Robert from USA on 2020-05-17 11:54:26
Things I liked:
Nothing
Things I would have changed:
Better quality control
What others should know:
Perhaps I got a bad batch, but the quality control on these pellets is AWFUL! Many with deformed skirts, uneven skirt shape, flanges at base of skirt. As you would expect, equally bad accuracy, even at only 20 yards.