JSB Match Exact, .22 Reviews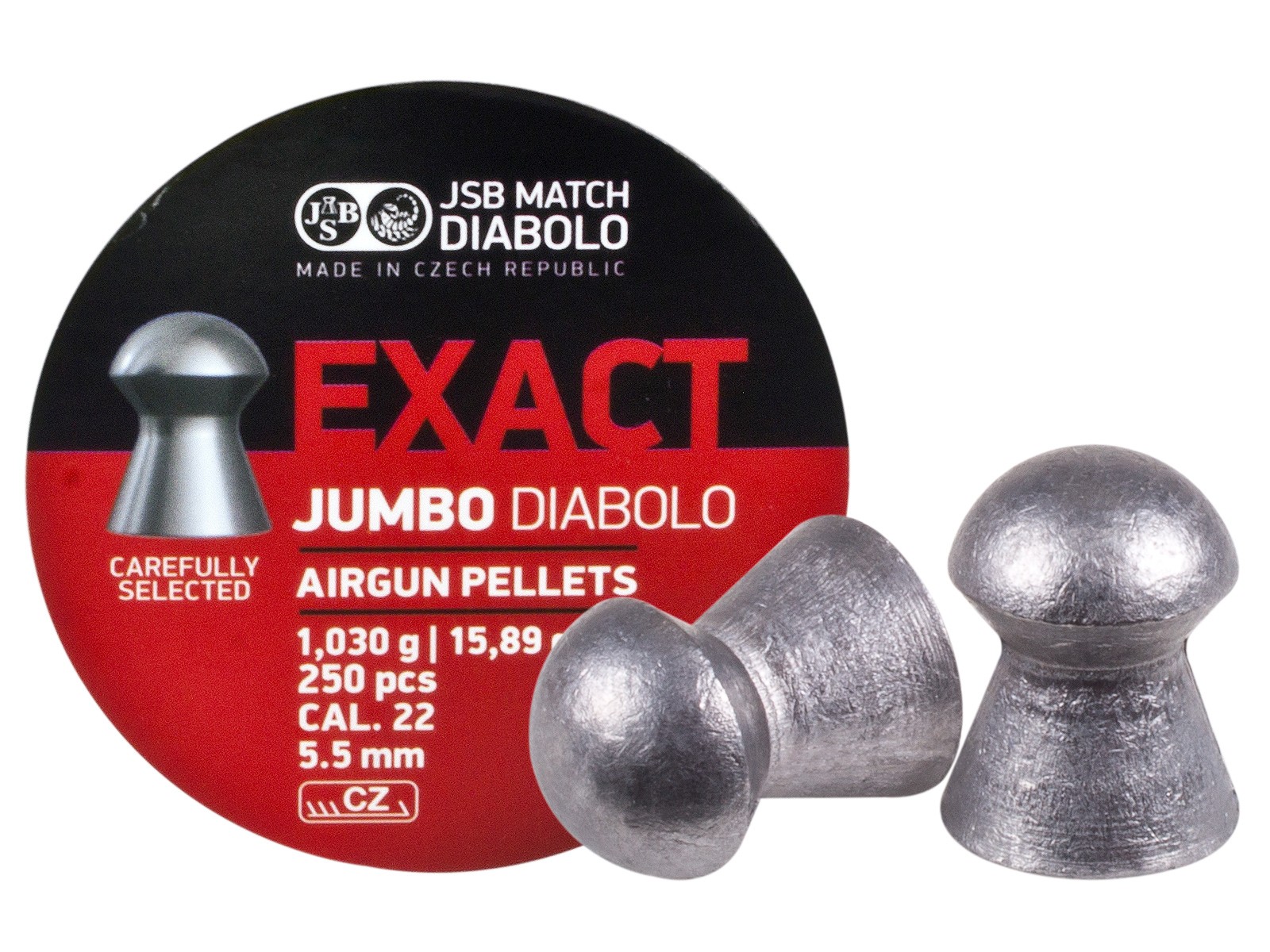 Average Customer Review
4.5
(80 reviews)
Create an online review   and share your thoughts with other customers
The most helpful favorable review
2 of 2 people found the following review helpful:
By Dan from USA on 2016-07-26 05:24:29
Things I liked:
Accuracy!!!! If you visually compare these pellets to others, you see a very high consistency of the finish. No burrs, no dings, no rough casting surfaces. As a machinist of nearly 30 years, that stands out to me as very important for consistent accuracy shot after shot. I shot these through my Beeman break barrel and it was a game changer. Finally hit the lucky combo.
Things I would have changed:
Nothing
What others should know:
These are produced in various weights. My next purchase will be to try them all. Half the fun of this sport is hitting the perfect combo and then taking out a tree rat with a clean single hit at 30 yards. No brag here just happy I can turn a "toy" air gun as some would say (no not here) into a viable humane varmint control weapon without causing a fuss for the neighbors
The most helpful critical review
0 of 0 people found the following review helpful:
By Casey from USA on 2021-03-13 02:21:27
Things I liked:
Can be repurposed for musket balls
Things I would have changed:
While attempting to load a 10rd magazine, for every 1 "barely usable" pellet, 2 were set aside because they were deformed and/or poorly formed on skirt. In an order of 4 different brands, this was the only one with quality issues.
What others should know:
Not impressed with quality control