JSB Simply Pellets, .177 Reviews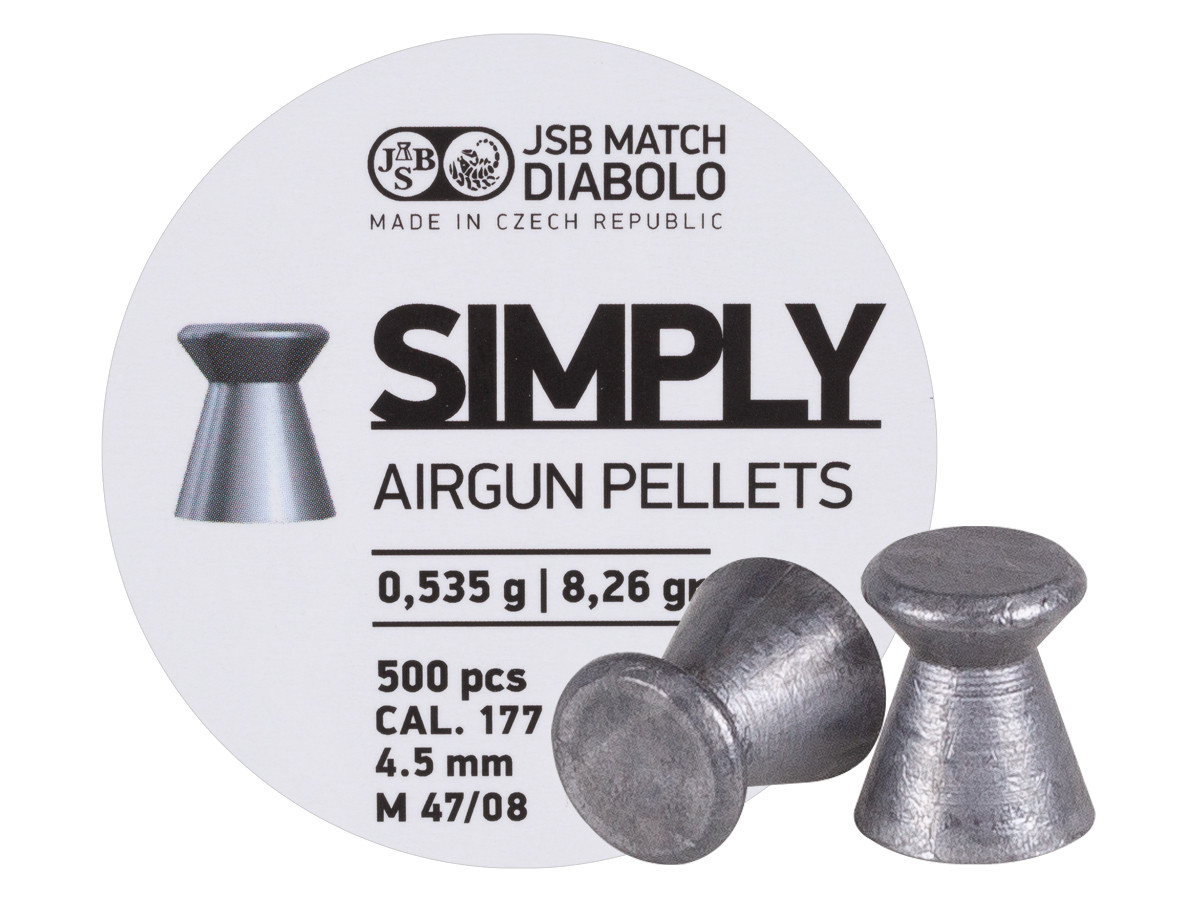 Average Customer Review
5.0
(13 reviews)
Create an online review   and share your thoughts with other customers
The most helpful favorable review
1 of 1 people found the following review helpful:
By Ralland from USA on 2020-07-17 15:57:15
Things I liked:
I tested the Simply pellets, in twelve air rifles, pneumatic and springers, firing five-shot groups from the bench at ten meters. With three exceptions groups measured 1/4" or slightly less, edge to edge. The three exceptions were a group fired with a Crosman 1000X and two groups with a Daisy 853. The group from the 1000X was the largest fired, measuring 3'8" center to center. The two groups fired with the 853 were exceptionally good. My 853 has a Lothar barrel, a modified trigger, front and rear apertures and is a very accurate rifle. The first group fired with the Daisy was slightly over an 1/8" edge to edge, so to make sure it wasn't luck I fired a second. There is nothing about the second group to indicate that more than one pellet was fired. It is a true one-hole group and will probably be my first and last fired with an air rifle.
Things I would have changed:
Nothing
What others should know:
I prefer to shoot off-hand at ten meters, only shooting from the bench to test equipment or to initially sight in an air gun. I have no knowledge of the accuracy of the Simply pellets when fired at longer ranges or from high powered air rifles. At ten meters the Simply pellets are an excellent choice and though they may not be individually examined for quality it is not a matter for concern.
The most helpful critical review
1 of 1 people found the following review helpful:
By Keiller from USA on 2021-12-12 12:39:38
Things I liked:
Good accuracy.