JTS Dead Center, .22 Reviews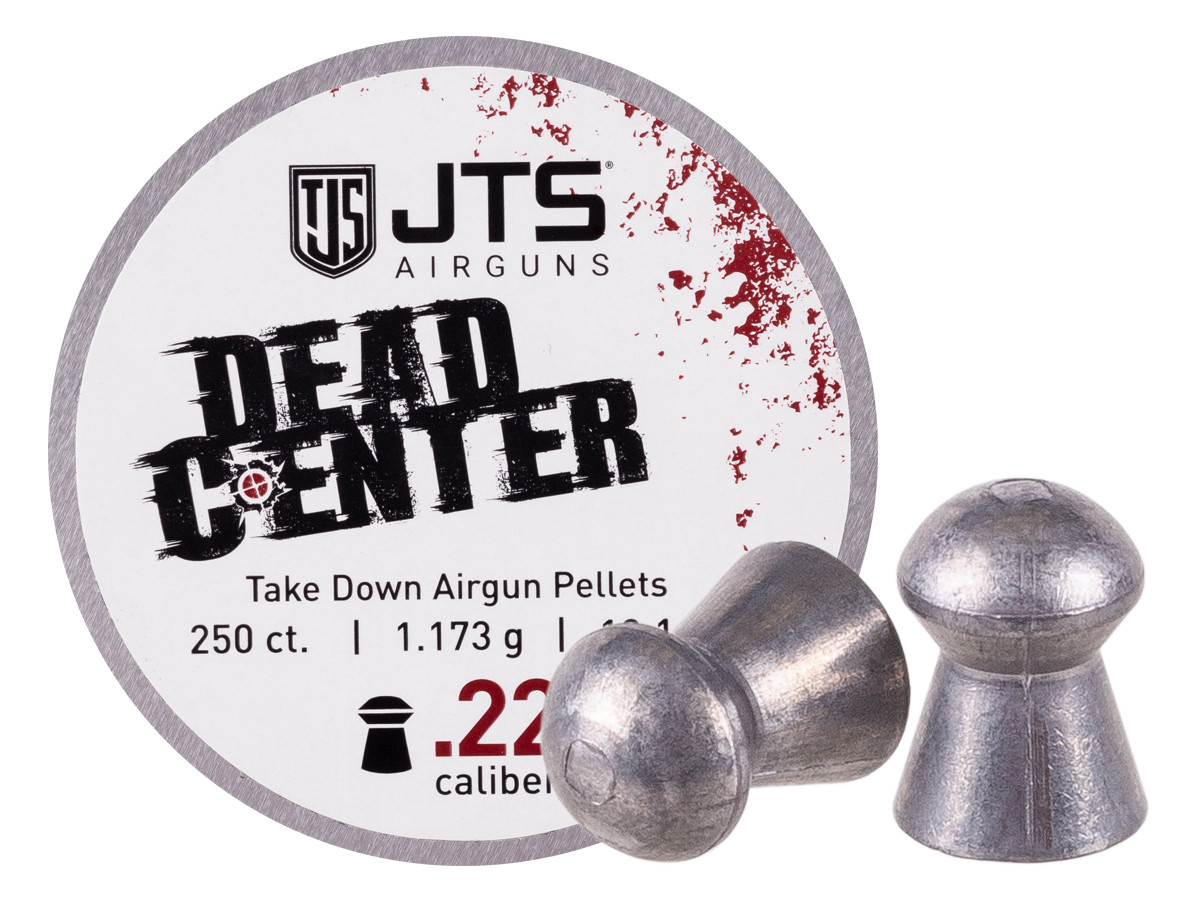 Average Customer Review
5.0
(10 reviews)
Create an online review   and share your thoughts with other customers
The most helpful favorable review
0 of 0 people found the following review helpful:
5.0 5.0
5.0 5.0
5.0 5.0
By scott orback on 2023-03-18 23:17:25
Things I liked:
accuracy, accuracy, and quite clean, very little dust
Things I would have changed:
nothing
What others should know:
have crosman valiant and crosman diamondback, since broke in have had tough time getting them to get good groups, for some reason thought id try these new pellets and now both are getting groups ive been hoping for, and yes i do know what im doing. dont know why but they love these pellets and therefore i am happy with them. 1 inch group at 22 yds for both, previously with jsb 18, h and n 15 and 18, polys and many more the best was 1.5-2 inch groups at 22 yds, so whatever the reason these are working, so if you are getting groups like me you have nothing to lose by trying these, we all buy and try tins all the time anyway, so why not one more which may make you happy with your air gun again or for the first time, who knows, and by the way they are quite clean for the fingers --- ordering more soon and also getting some for my .25 rifles, hey why not.
The most helpful critical review
0 of 0 people found the following review helpful:
5.0 5.0
5.0 5.0
5.0 5.0
By LESLIE on 2023-11-12 08:53:11
Things I liked:
Most accurate pellet in my gen2 Avenger. I haven't tried them in other airguns. Price lower than average. I like them enough to "stock up" on them.
Things I would have changed:
Made in China
What others should know:
I suspect that current pricing is an introductory price. They are currently a very good product, but if they get market acceptance the price will go up or quality will go down