RWS .22 Quick Reviews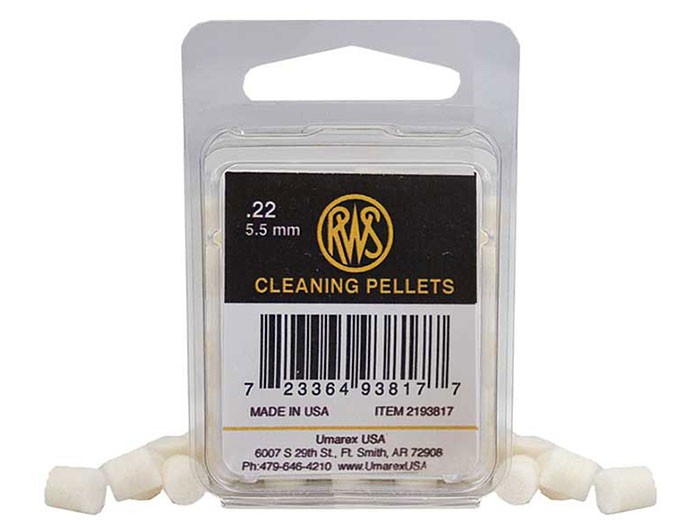 Average Customer Review
4.5
(18 reviews)
Create an online review   and share your thoughts with other customers
The most helpful favorable review
3 of 3 people found the following review helpful:
By Stan from USA on 2012-07-17 19:36:47
Things I liked:
From all of the various opinions, reviews, and my personal experience thus far, I believe these cleaning pellets offer the best option for cleaning my pellet guns. The major plus is that they are simple to use. Though pricey, I wouldn't want to be without them. For new shooters, be sure to put a lead pellet in behind the cleaning pellet when firing a cleaning shot or it will be like "dry firing" which is not good for many air guns. Some folks prefer using a cleaning rod with the felt pellets, but reviews say that using a rod can injure your air gun if you approach from the muzzle, yet, on some models, that may be your only option, so I elect to shoot the cleaning pellets out the barrel, backed by a lead pellet. I should add that I put one or two cleaning pellets with my favorite solvent (without petroleum distillates) out the barrel first, followed by a non-petroleum based lubed pellet, then a dry pellet. Remember that since air guns aren't subjected to powder residue, cleaning can be far more simplistic and less frequent, unless you're in competition and under coaching advice. I believe RWS brand offers superior quality and is a favorite of mine.
The most helpful critical review
0 of 0 people found the following review helpful:
By Ben from USA on 2015-07-17 11:25:10
Things I liked:
Nothing really
Things I would have changed:
Make them longer and tapered to get it in the barrel easy
What others should know:
Just use some patches and some goo gone and the dry patches. I did that after running 3 cleaning pellets and it still was filthy.