by Tom Gaylord
Writing as B.B. Pelletier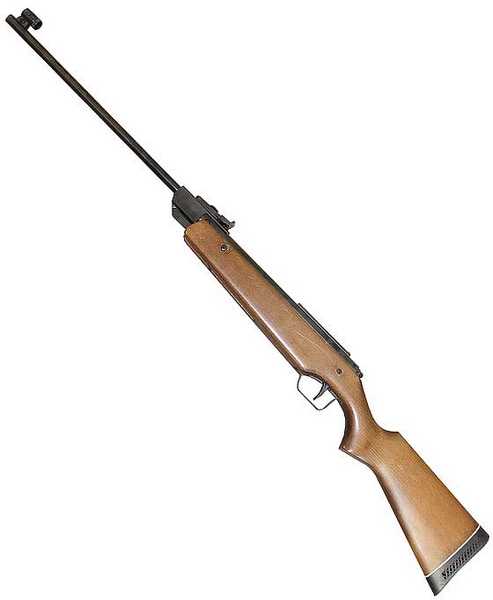 Diana 45 is a large breakbarrel spring rifle.
This report covers:
• The rifle
• Sights
• Stock
• Trigger
• Shot cycle
• My plans
Let's take a long look at an air rifle that's been off the market for 26 years — the Diana 45. This one is a .177 and has a date stamp of August 1988, so it was one of the last made. It was imported into the U.S. by RWS USA, so this rifle is also marked with the RWS logo.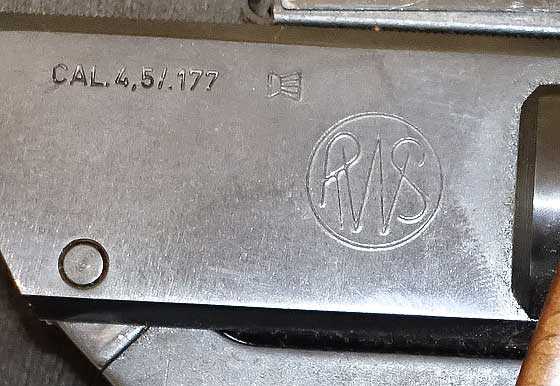 In the U.S., RWS USA was the importer.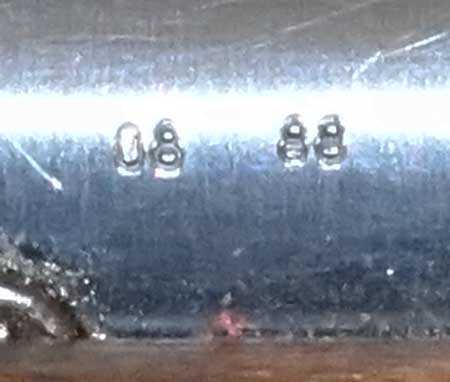 Rifle was made in August of 1988.
In its day, which began in 1978 and lasted until 1988, the 45 was considered a powerful magnum air rifle. It was one of only a handful that were capable of launching a .177 pellet at over 800 f.p.s.
I say "In its day" because the model number was not retired in 1988. The 45 lived on as a reskinned Diana 34 until 2004. But it is the older version we're looking at today.
I'm starting this report early, because several readers have written in with questions about the gun. This rifle was given to me to tune for the man who makes big bore bullets — Johnny Hill of Tin Starr Bullets in Weatherford, Texas. You will read about his bullets in an upcoming report next month. Johnny is also the guy who loaned me the Webley Mark VI firearm that you saw in the report on the Webley Mark VI BB gun. And there will be more vintage pictures of that gun and another, thanks to him.
Johnny told me that he and his family enjoy shooting this 45 because it's so accurate, but they dislike the buzzy-ness of the spring-piston powerplant. I took that news as an opportunity to test his rifle in its stock condition, then to disassemble it and tune it for him — and, of course, for all of you. Let's see what we have to deal with.
The rifle
The Diana 45 is a large breakbarrel air rifle. It's 45-1/4 inches long, and has a 20-1/2 inch barrel. And the barrel is all barrel — no shrouds or jackets. The weight is 7 lbs., 14 oz. The length of pull is 13-1/2 inches. When you put it to your shoulder, you get the impression that this is a very large air rifle!
Sights
The rear sight is adjustable in both directions, and it has 4 different notches that may be selected. The front sight is something we don't see today — a globe that comes with a set of inserts. This rifle has a tapered post — what the Germans call a Perlkorn — in the front sight now, and Johnny doesn't have any of the other inserts. One complaint of his is the front globe is loose on its dovetails, which is something I'll fix.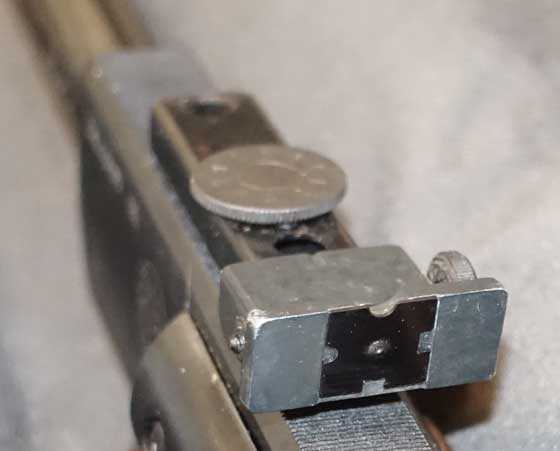 Fully adjustable rear sight has 4 different notches that can be selected at will. This V is for a tapered post at the front.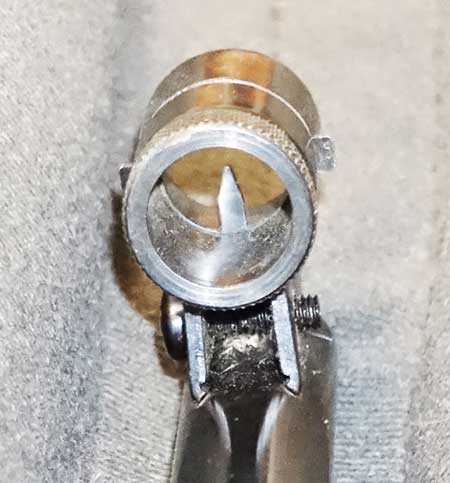 This insert is a tapered post or Perlkorn, as the Germans call it.
This 45 has the classic Diana rear scope base (it was meant as a base for a peep sight) that I told you about in Part 2 of the Diana 34 report two days ago.The large-headed screw at the back of this base appears to have been sheared off, and a replacement is in its place.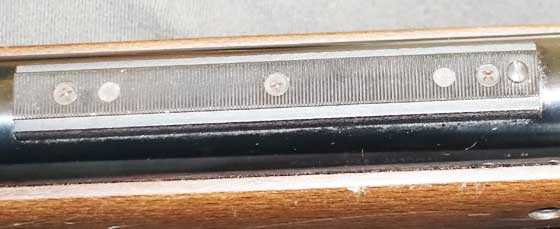 What we call the scope base is actually for a peep sight. The large-headed screw (far right) is missing, and a replacement is in its place.
Stock
The stock is beech wood with a very straight grain and a dark rubber buttpad. There's no checkering, and the line of the butt is both high and straight. Even lacking a cheekpiece or a Monte Carlo comb, this will be an easy rifle to scope because your face is lifted high by the line of the stock.
The forearm is very square in cross-section, and the stamped steel triggerguard accents that in its squarish shape. The trigger blade is very straight and is also made of stamped steel.
Trigger
This trigger is pre-T01, so it has no designation that I know of. When we disassemble the rifle, there will be more surprises about the trigger. For now, just know that it does have some adjustments.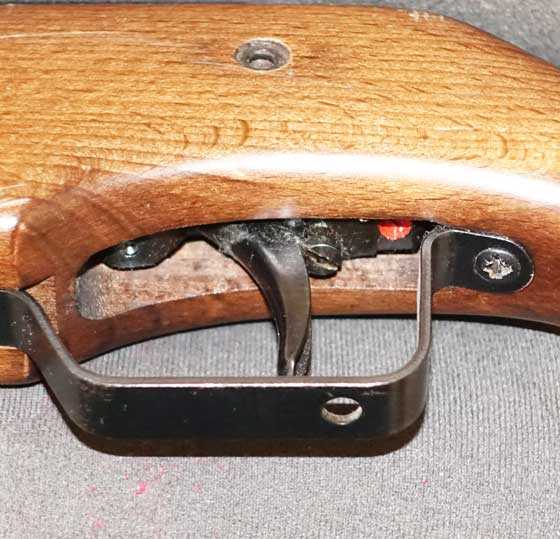 The Diana 45 trigger is folded metal and very straight. Yes, it does adjust.
The safety is located at the back of the spring tube and is a plastic button that comes straight back when the rifle's cocked. There's no anti-beartrap device (a mechanism that prevents the rifle from firing when the barrel is open and protect fingers during loading), so I remind everyone to never let go of the muzzle when the barrel's broken open! The safety button can be pulled back at any time, but it only functions when the action is cocked.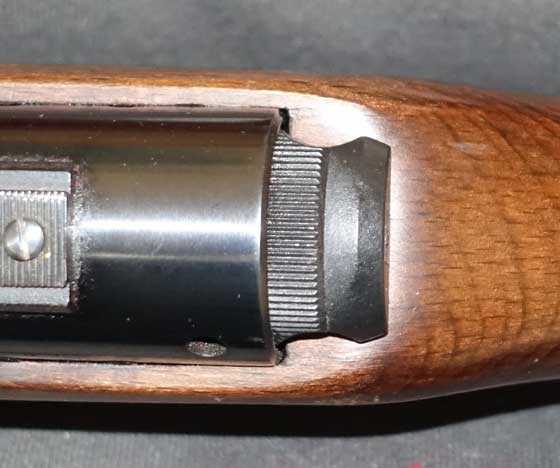 Safety is off.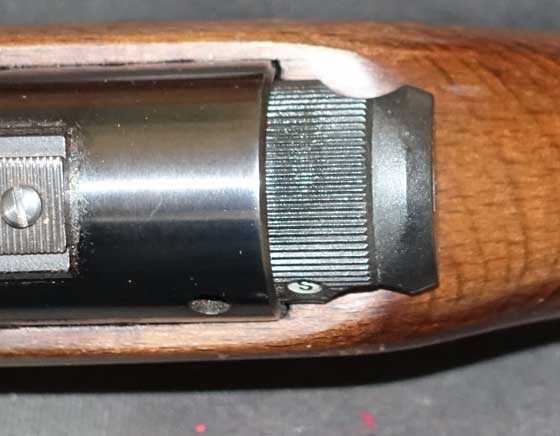 Safety is on.
Everything about the 45 is ambidextrous. Even back in the 1980s, manufacturers were thinking along those lines.
The metal is finished shinier than matte, but not as shiny as possible. All bluing is deep and even. Only the baseblock, which holds the barrel, isn't polished.
This particular rifle is in very good condition. The stock is scratched from handling, but the metal is still covered in deep black. From what Johnny tells me, the rifle has been shot as a pest gun, so the shot count is probably lower than if it had been owned by a dedicated airgunner.
Shot cycle
I shot the rifle and can tell you that it does buzz. It isn't the worst Diana 45 I've ever shot (they were pretty legendary for that!), but it isn't pleasant to shoot.
My plans
My intention is to test this rifle exactly as I do all others, with velocity in Part 2 and accuracy in Part 3. Since that will be with open sights, I'll then mount a scope and test it again in Part 4.
After that, I plan to disassemble the rifle and tune it to get rid of the buzzing. That will probably be 2 more reports — one for the tune and the other for testing the results.
After that, I'll return Johnny's rifle — hopefully, in better condition.