This report covers:
Click, click …
The plan
Steel BBs
Trigger pull
Magazine
Smart Shot
Dust Devils
Shot Count
Did the gas leak stop?
Summary 
Today we look at the velocity this Makarov CO2 BB Pistol generates. Remember — this one is non-blowback. The specs say too expect 380 f.p.s.
Click, click …
In Part One I told you that the CO2 cartridge had lost some gas when it was pierced and I wanted a fresh one for a shot count. So in installed one. Then I tested it a few days later. It had been 4 days since installing the last new cartridge and I had only fired two or three shots. But when I pulled the trigger — click, click. No gas. 
Well, I installed a fresh cartridge and this time I put ATF sealant on the cartridge tip. Once the cartridge was pierced I listened at the muzzle for a leak and I heard one. My hearing aids allow me to hear sounds I couldn't detect before I got them.
It was a very slow leak at the exhaust valve. So I fired the gun about 90 times to blow the ATF sealant through the valve to get on all the seals. Then I heard no gas exhausting. The next day there was still gas in the gun. But this morning, four days after this cartridge went in — click, click. So we're not out of the woods yet.
The plan
I will use more ATF sealant on this new cartridge, but I will test velocity today. At the end of that I'll shoot until the gas is gone for a shot count. The valve should be well-soaked in ATF sealant by that time. Okay, let's look at the velocity.
Steel BBs
First to be tested were steel BBs. They are the intended ammo for this pistol. I selected ASG Blaster BBs, but they are also similar that I might have been testing any of them. Ten Blasters averaged 395 f.p.s. with a low of 389 and a high of 400 f.p.s. That's a spread of 11 f.p.s. I did pause between shots to let the pistol warm up, but it didn't seem to want to fall off the velocity that much.
Trigger pull
Since the slide doesn't blow back the trigger pull cocks the hammer every time. The pull is long and light, at 6 pounds 12 ounces. You can cock the hammer manually and it does stay back but the weight of the trigger pull remains the same.
Almost 7 pounds may sound like a lot to many who are used to the super light target triggers we often see, but for a double action handgun it's not that bad. Most DA handguns go off at 12 pounds and more.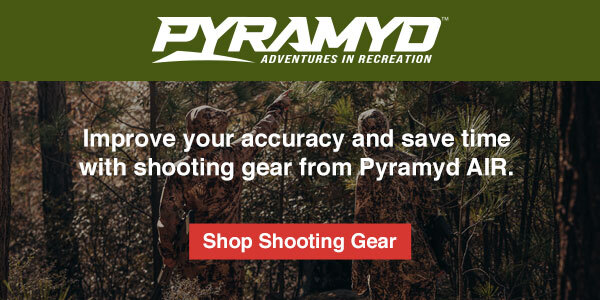 Magazine
The stick magazine is absolutely straight so the feed was reliable. There were no failures to feed.
Smart Shot
Next I tested the velocity of 10 Smart Shot lead BBs. They averaged 341 f.p.s. with a spread that ran between 337 and 346 f.p.s. That's a 9 f.p.s. difference. Because of how this Makarov pistol feeds there is no problem shooting lead Smart Shot.
Dust Devils
The other BB I tested was the frangible Dust Devil Mark 2. These are made from sintered steel and are just a little smaller than conventional steel BBs, which makes them lighter but also allows gas to blow past them in the bore. Ten Dust Devils averaged 391 f.p.s. in the Mak with a spread that went from a low of 380 to a high of 400 f.p.s. That's a spread of 20 f.p.s.
Shot Count
Now that the velocity test was finished I went back to Blaster BBs to get a shot count. Because of two shots that didn't record the count was up to 32 shots at this point. From here on all velocities will be for Blaster BBs.
Shot…………Velocity
40……………..396
50……………..399
61……………..389
70……………..352
80……………..219
On shot 82 all the gas exhausted.
That was a higher shot count than I expected. Pyramyd AIR shows a maximum velocity of 380 f.p.s. but the gun under test exceeded that by 20 f.p.s.
Did the gas leak stop?
I don't know if the gas leak stopped. As I said, on shot 82 all the gas exhausted so there is no way of telling. I don't think it did, but the pistol held gas for this test and I don't think the shot count was affected by more than a couple shots.
Just to test it, I loaded a fresh cartridge into the pistol at the end of the test and in several days I will see whether she's still holding. I'll report that to you in the accuracy test.
Summary
The Makarov pistol is holding up fine. I think I can master that double action trigger pull to wring out the best accuracy this pistol has to offer. But remember, I'm not stopping there. I plan to also test the Legends Makarov Ultra that has blowback and also the Russian Makarov BB pistol that was converted from a 9mm pistol. And when all is said and done I will test my 9mm Mak firearm. So there is a lot more to come.