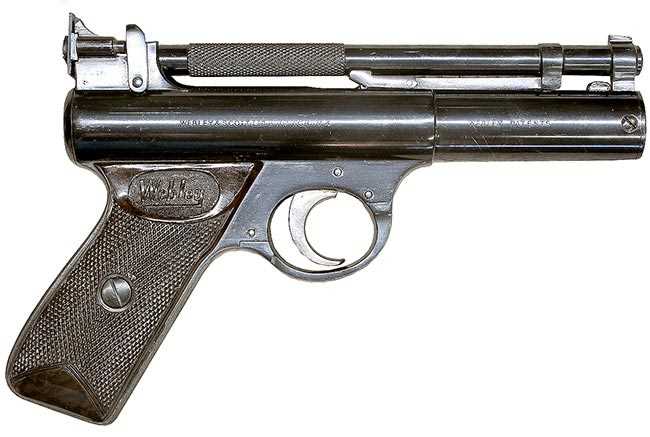 My new/old Webley Senior slant grip pellet pistol.
This report covers:

Background
RWS Hobby
Eley Wasps
H&N Field Target Trophy
Cocking effort
Closing the breech lock
Summary
Today applies to one specific airgun but the principal I am covering applies to all airguns with breech seals. Today we test the velocity of the newly resealed .22-caliber Webley Senior.
Background
You will remember in Part Two we replaced the breech seal in this pistol. Actually there was no seal there at all so it wasn't a replacement as much as a repair. We also learned that new breech seals for Webley Senior pistols are no longer made of fiber with a brass or copper pipe in the center. They are now some kind of rubber and they install with ease. Once installed, though, the barrel becomes very difficult to close and needs time for the seal to wear in. That part didn't change.
After the new seal was installed the pistol was able to shoot an Eley Wasp at 339 f.p.s., where before it wouldn't push the pellet out of the barrel. Now let's see what the pistol will do today.
RWS Hobby
Ten RWS Hobby pellets averaged 378 f.p.s. The low was 372 and the high was 385. The spread was 13 f.p.s. The low was on the first shot and the high was on the last shot. This pistol feels like it is breaking in, and it is in such good cosmetic condition that it may not have been shot that much before.
The RWS Hobby weighs 11.9 grains in .22 caliber and at 378 f.p.s. it produces 3.78 foot-pounds of muzzle energy. It's well within the UK legal limit of 6 foot pounds for an air pistol.
Eley Wasps
The next pellet I tested was the 5.6 mm Eley Wasp. This is the one that produced a velocity of 339 f.p.s. after the breech seal was installed. In today's test ten Wasps averaged 342 f.p.s. The low was 337 and the high was 347 — a difference of 10 f.p.s.
The Eley Wasp weighs 14.5 grains, on average. That means it produces 3.77 foot pounds at the muzzle.
You will remember from Part 2 that this pellet fit the barrel, and more specifically the breech of the barrel, better than most other pellets. In spring guns the muzzle energy usually decreases as the weight of the pellet increases, but in this better-fitting pellet the power is virtually identical to that of the lightweight Hobby. That's something to keep in mind. I wish it would also guarantee better accuracy and perhaps we will see that but in my experience other things come into play.
I also noticed that the discharge sound made by the Wasps was significantly lower than that made by the Hobbys. I recorded a discharge of 87.1 dB. That make this a backyard airgun for a small suburban yard.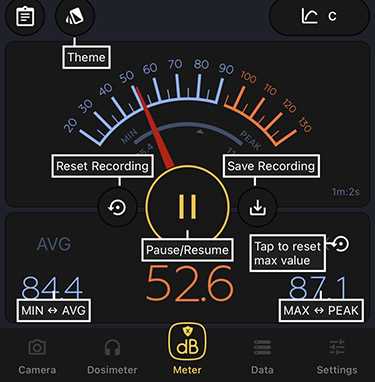 H&N Field Target Trophy
The last pellet I tested was the 14.66-grain H&N Field Target Trophy. In other airguns I have had no success with this pellet, but in the Senior they seem to fit better than most other pellets, except for the Wasps. They averaged 342 f.p.s. for 10 shots. That works out to an average energy of 3.81 foot pounds. The low was 336 and the high was 348 — a difference of 12 f.p.s. Wow! I will definitely try this pellet in the accuracy test. The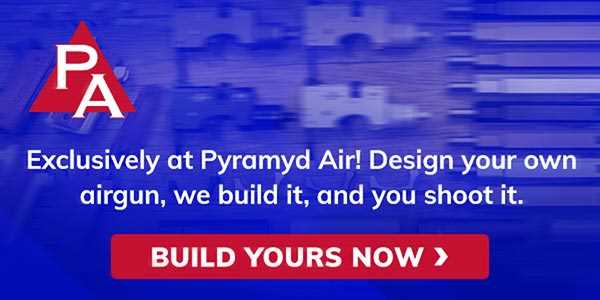 Cocking effort
Reader Yogi cautioned me not to pinch my fingers when cocking the Senior. I told him I have been shooting Webley air pistols for a long time (46 years) and I have never once pinched my fingers. Given how you cock the pistol I doubt it is even possible. But maybe he is warning me about something else and I don't understand.
Closing the breech lock
As I mentioned, the breech lock is now hard to close. It is getting easier, but it is still a chore. I DO NOT attempt to close the breech without pushing the stirrup latch open and I never have. But the latch itself does wear against the end of the barrel just a bit. Unless I was Superman I see no way to avoid this.
Summary
I don't always win when I buy something online, but this time I think I did. I believe this pistol will be working just fine long after I am gone.
Next we test accuracy and I'm getting excited!